Hiking Trails near Palm Springs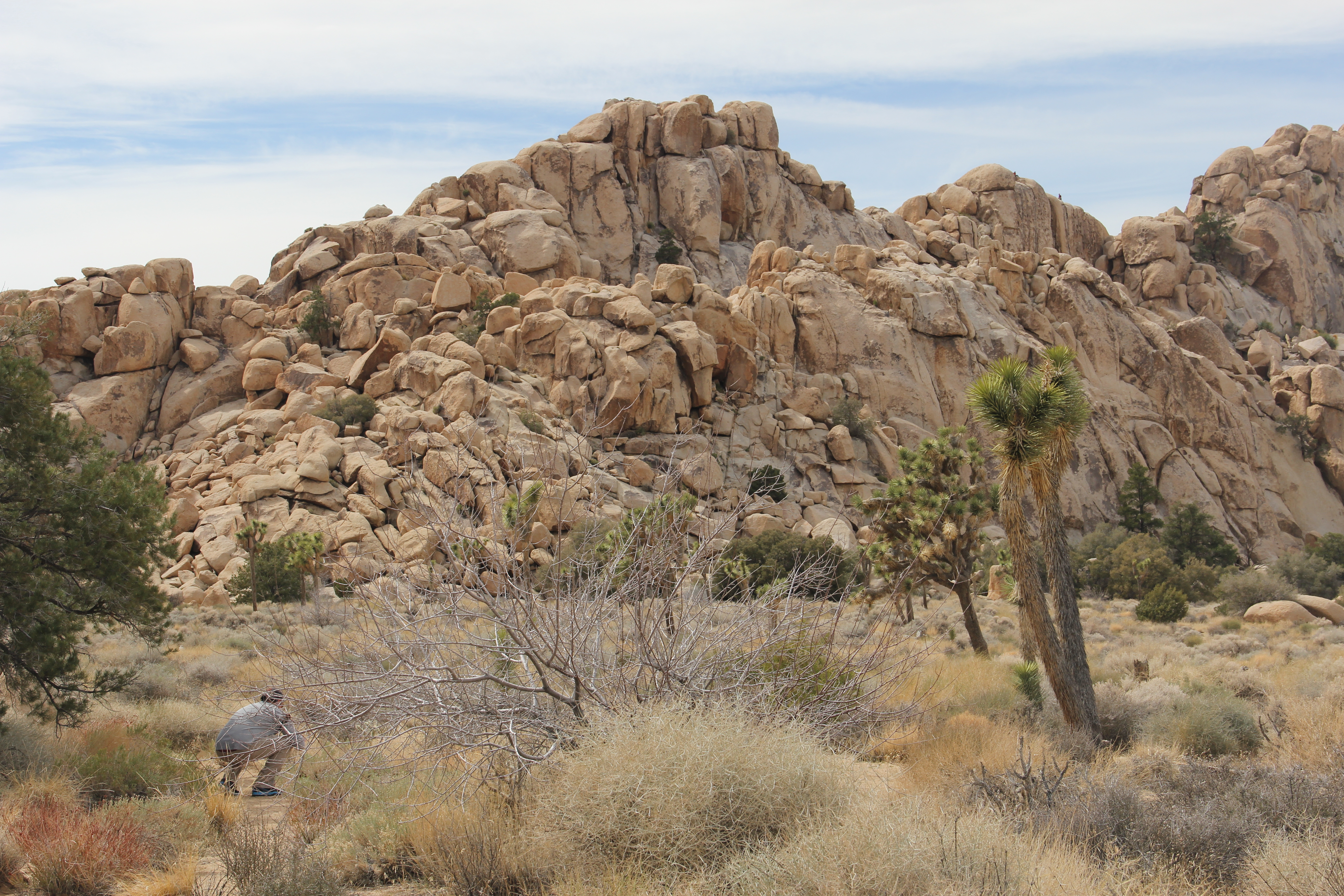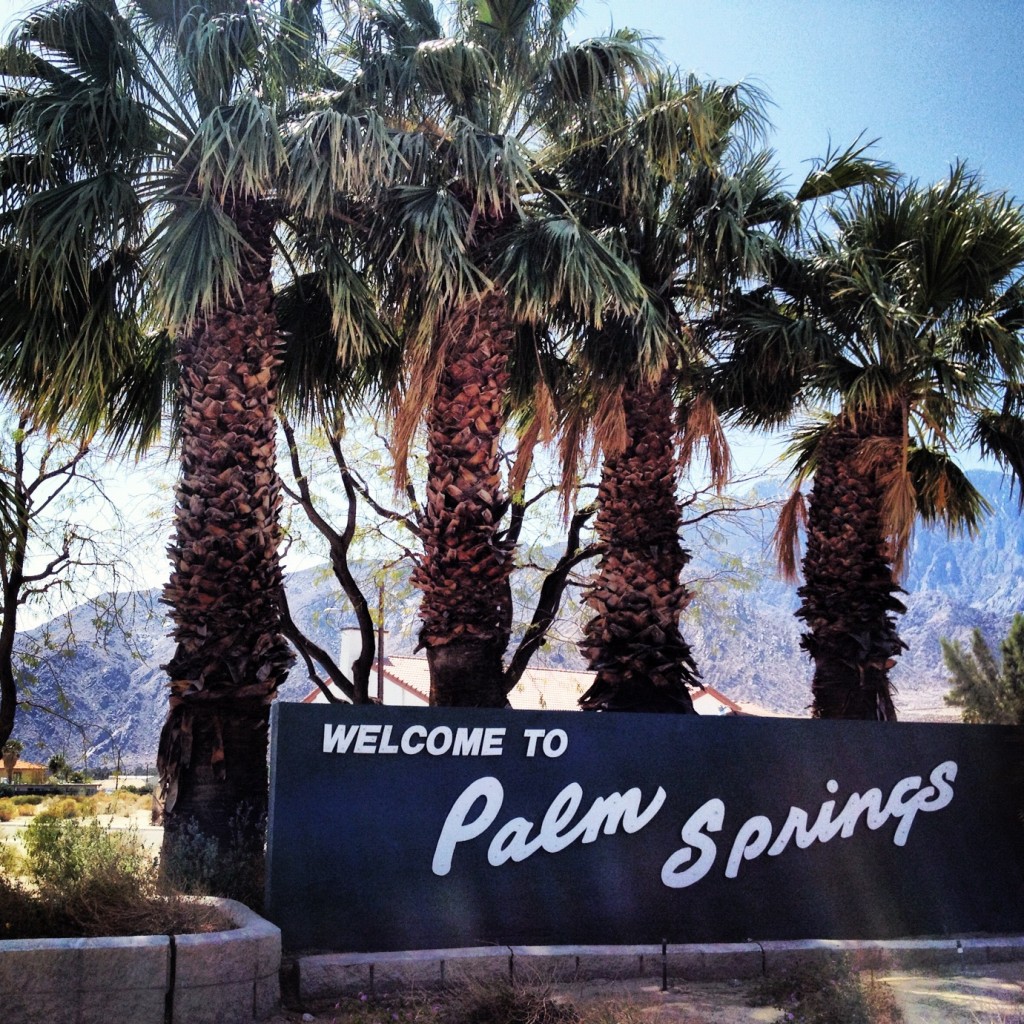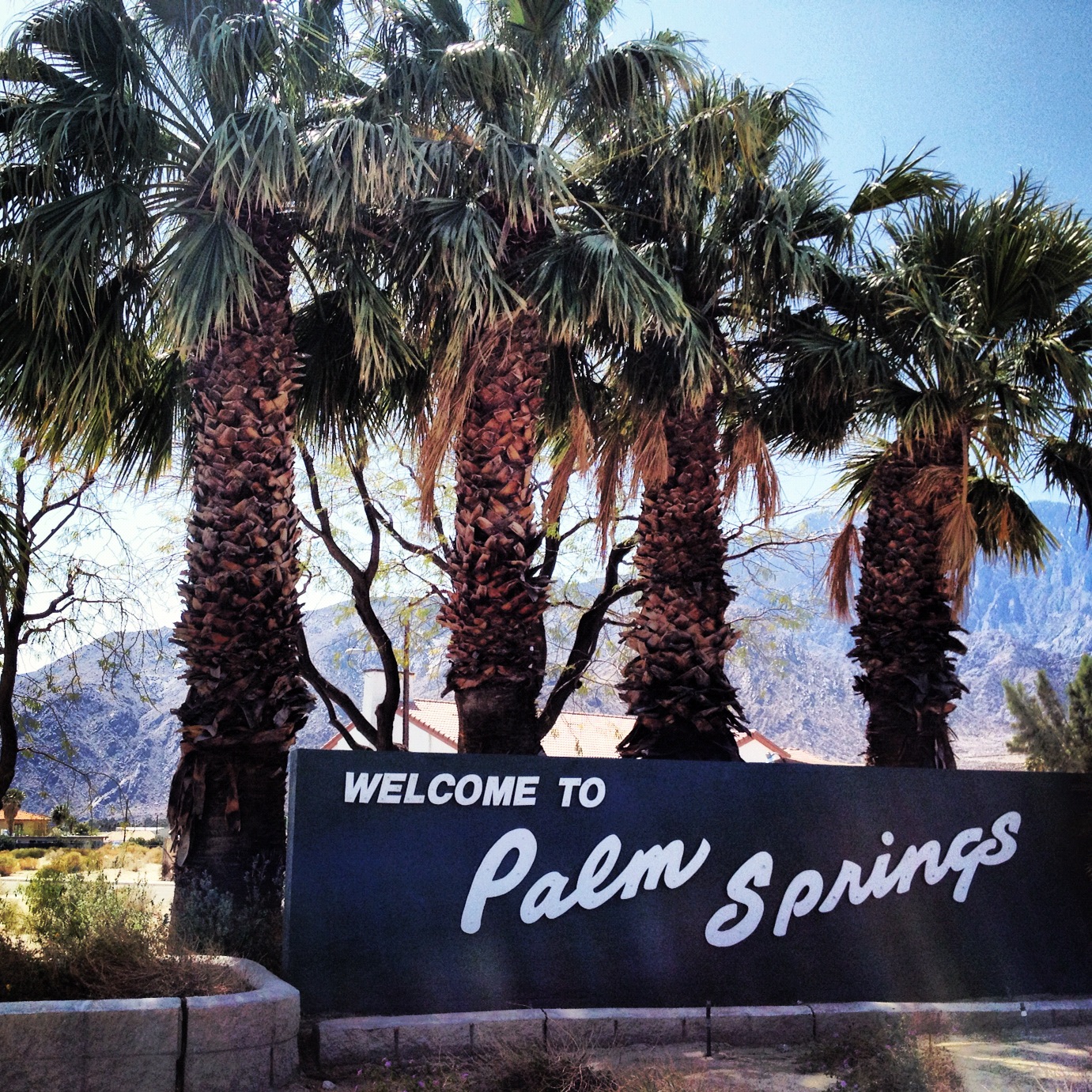 Last weekend, a friend of mine and I were talking about taking a quick one night road trip to Palm Springs. It'd be great- we'd pack up and drive there early one morning, getting there just in time for a bacon flight and brunch at Cheeky's. Then we'd lay by the pool for a while and hang out. It would be great, the perfect little getaway.
But then what? Yeah, laying by the pool is great- love it, so relaxing- but I can only relax for so long before I start to get bored. What we needed was something else to do mid-afternoon, before heading out for margaritas that night.
Then it hit me- hiking. Perfect! We could break up the pool side lounging with some hiking in the desert. The thing about the desert, as you might imagine, it gets hot. Like super hot- so I didn't want to head all the way to Joshua Tree, I wanted somewhere that we could go hike and then quickly return to the pool.
That's when I was reminded of our recent trip to that area. When Bob, Spencer and I did our crazy tour de Palm Springs back in March, we stopped by Big Morongo Canyon Preserve and really loved hiking around the desert landscape. And, I'm talking desert… as in completely deserted from anything else. There is hiking and dozens of crazy animals that probably don't want you hiking in their awesome canyon.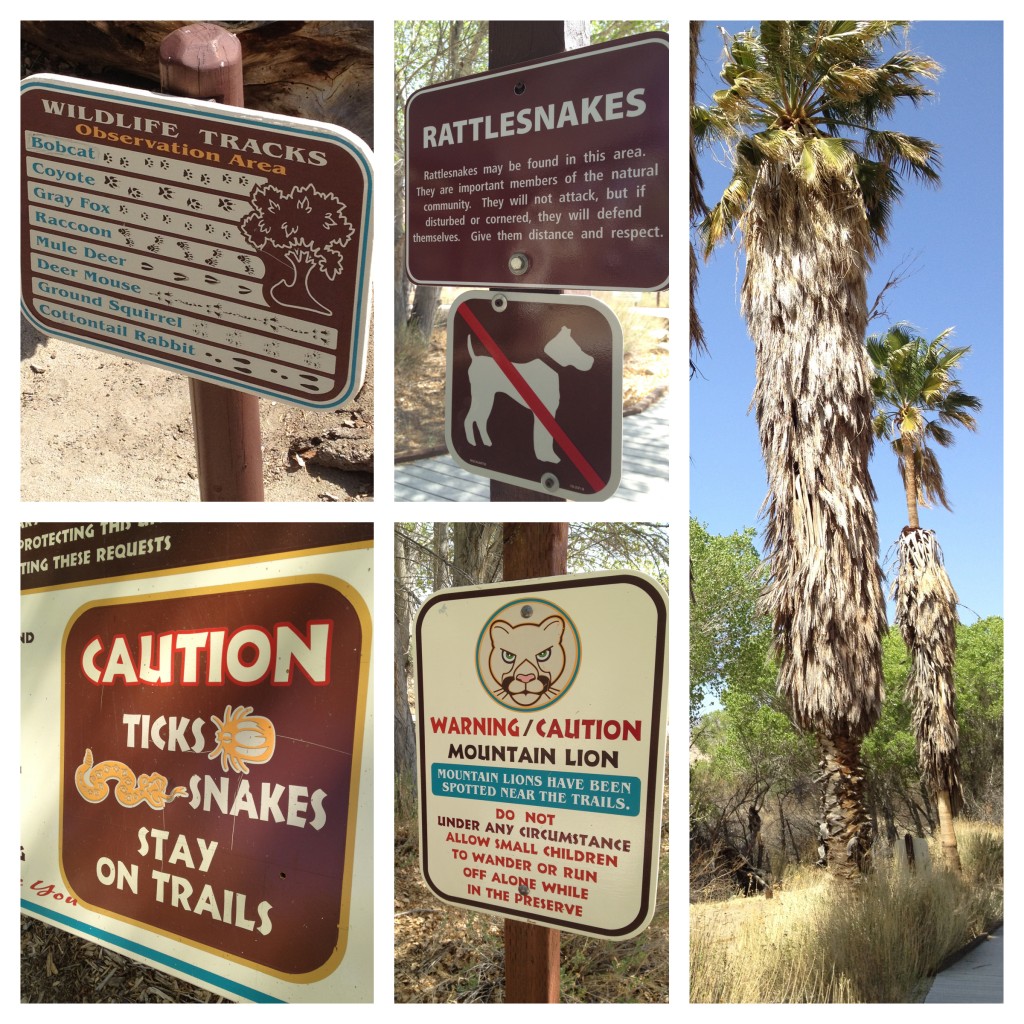 Big Morongo Canyon Preserve has a wide variety of hiking options, from a slow 1/2 mile walk on a walkway that is wheelchair accessible to a 11 mile round trip hike through the namesake canyon. Before you start your hike, the visitors center has several signs that talk about the different types of animals you might encounter along your way. Including, but not limited to, mountain lions, rattlesnakes, ant lions, ticks, coyotes, foxes, deers and rabbits. It's definitely an intimidating way to start off any hike– especially one in the desert.
The area is also well known and noted by National Geographic as a great bird watching site. (You can check their website for birds that have been spotted lately.)
Tips for hiking Big Morongo Canyon:
Bring lots of water
wear a hat and comfortable walking shoes
Keep your eyes open and camera ready to capture some of the birds and animals in the area
During the summer, hike one of the shorter trails and take several breaks- the temperatures can get into the 100's
During the late fall and winter, make time to hike the longer trails
Now that my girlfriends have a great list of activities to do in the Palm Springs area, we are taking off on a quick trip out-of-town. Can't wait to be poolside and desert side soon!
For more hiking, you should check out nearby Joshua Tree and see what me and my girlfriend did there.
Do you try to plan outdoor activities even on "relaxing" vacations? Do you get bored if you lay around too much?