Golden Road Brewing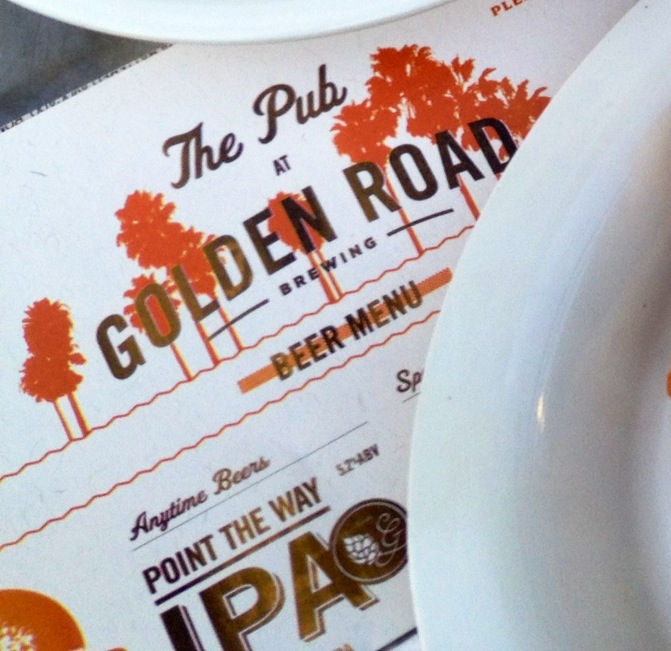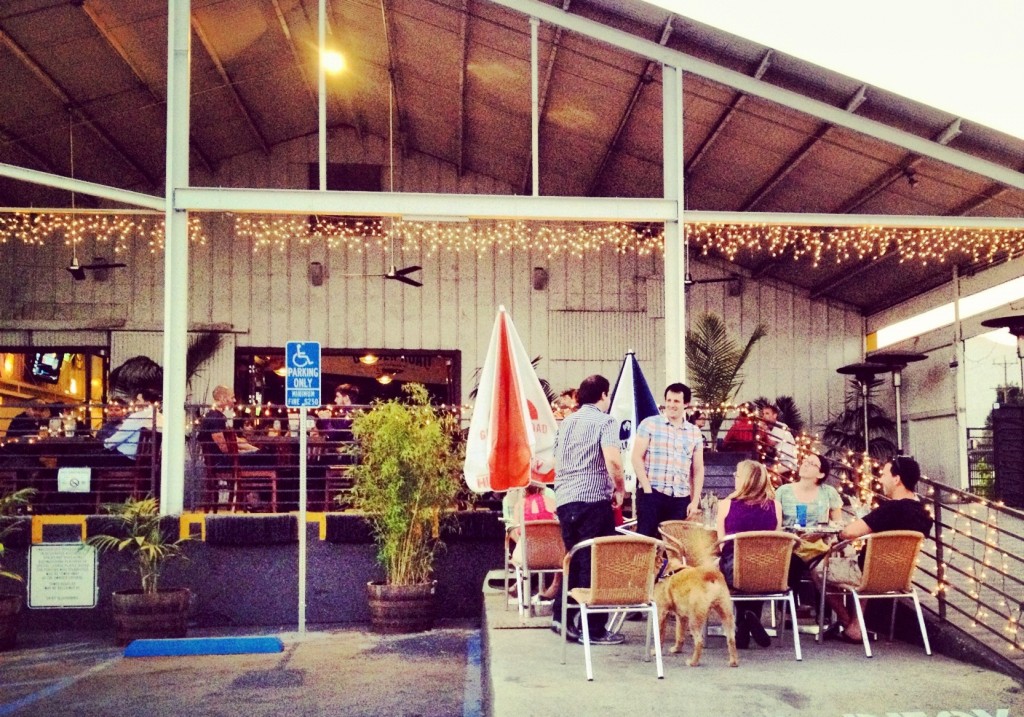 Let's be honest. I like beer. I like draft beer, I like beer in a bottle, heck I'll even drink it out of a bag. But I'm not a beer snob. I like craft beers just as much as I like a super cold Miller Lite on draft. Call me plain Jane or a commoner but I think its silly to get stuck up about beer.
This isn't to say that I don't appreciate a good craft beer. I like tasting all the different flavors and odd blends that create a fun party for my taste buds, and I understand the art and dedication it takes to truly create a great tasting beer.
Luckily for Angelenos, breweries are popping up all over the city and I couldn't be more excited. On our most recent jaunt to explore a new brewery, I met up with fellow blogger and friend, Rebecca, to try a much talked about newish brewery in the Valley and it did not disappoint.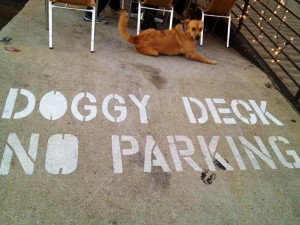 Golden Road Brewing is set along the railroad tracks in Glendale, a quieter neighborhood east of Hollywood.  Upon walking up to greet Rebecca, I saw a huge doggy deck- so of course I already loved the place. Then I walked inside- envision a huge open space, high ceilings, a few large mounted tv's, chalkboard menu and a small but lively crowd. You order your beer and your food from the counter and they give a number for you to take back to your table. It's easy, it's comfortable, it's a place I could see spending many, many nights sitting on the outdoor patio with friends.
We ordered food- I had the fried avocado, lettuce and tomato sandwich with spicy cole slaw- and spent the better half of the night talking and gossiping over our craft beers. Honestly, the beer was good. It didn't blow my mind, but it was good. And like I said, I'm not a beer snob.
What I am a snob about is food. Thankfully, the food at Golden Road is quirky and delicious. The amount of non-standard pub food had me intrigued and excited. As much as I love buffalo wings (and I do love them), I don't want them all the time. Whether it's the spicy meatballs, pulled pork hot sandwich or parmesan fritters, they aren't thinking about the food as an afterthought. Finally, a beer spot that pays attention to all the details!  They also have a lot of vegan friendly options, which doesn't really matter to me, as I love meat and cheese, but I know that a lot of people like that option.
Golden Road Brewing Facts:

Opened in 2011 by the guy who brought us Tony's Darts Away

Over 20 beers on tap (always changing)

impressive food menu

committed to bringing sustainable beer to locals

hipster crowd mixed with beer lovers mixed with locals

beer typically costs $4-7

opened 7 days a week 11am-11pm
So, what about you? Are you a beer or food snob? Do you prefer one over the other?