Watching The Florida State Seminoles Play in the National Championship Game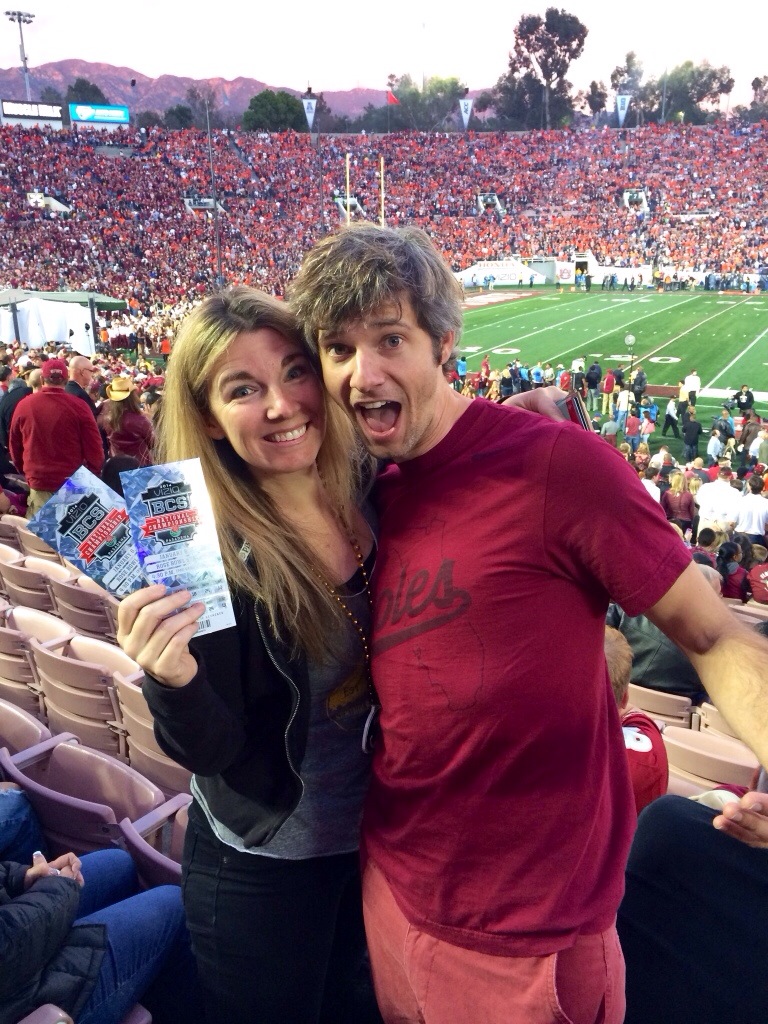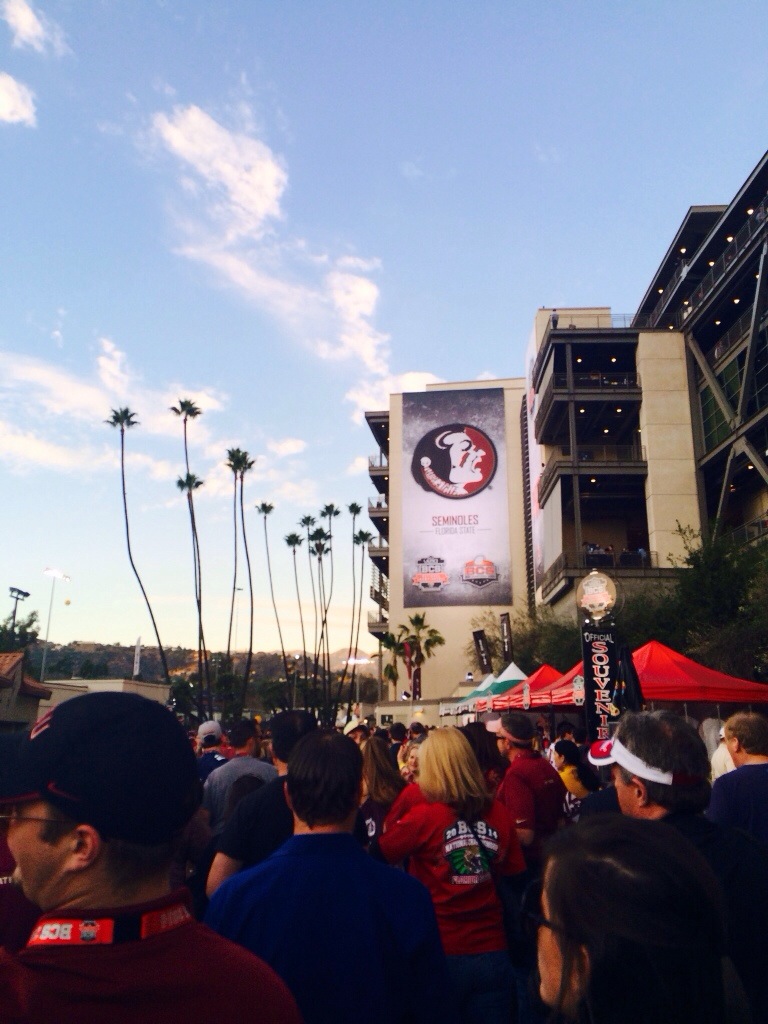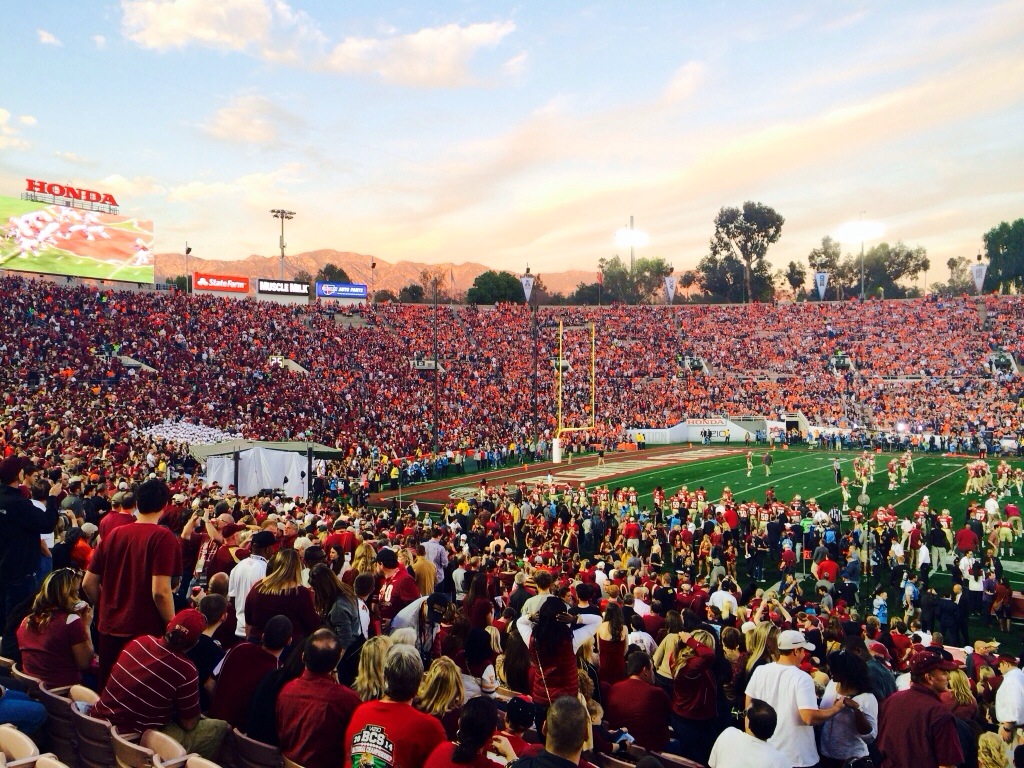 Wow. It's been three days and I still don't have my voice back. I can say, without a doubt, that Monday night was one of the best nights of my life. Here's a few photos from our trip to Pasadena, oh and a video of the last moment!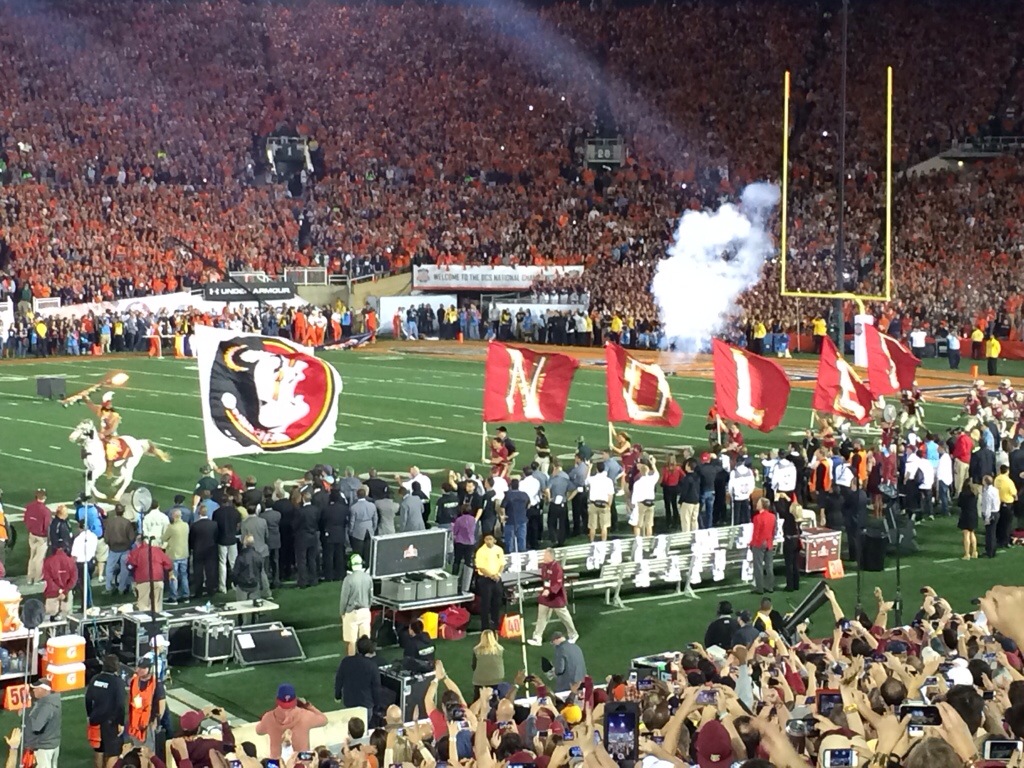 There were some highs and some lows- in fact, the entire first, second and into the third quarter, I felt sick that our team wasn't going to win the game. I screamed until I could not scream any more. I war chanted, I danced, I jumped up and down. Our seats were perfect- 24 rows up on the 40 yard line. Could not have been better. We could see everything  and were on the FSU side so we had a ton of crazy fans around us to help cheer the team on.
There is nothing like being down by so many points and slowly watching- LIVE- your team come back to win. The fourth quarter felt unreal, and even though I had my doubts, for some reason, I just thought they were going to pull it off. Even now, just talking about it, I'm so excited that I went to that game.
As the last seconds were ticking down, everyone around us just started screaming and jumping up and down and the whole stadium felt like it was shaking. (could have just been me!) It was surreal.
One of my favorite comments on Facebook after the game, "I've never been so proud of something I had nothing to do with." -Josh. Haha, SO TRUE!
Since we don't live near FSU anymore, this was such a treat to be able to support our team and go to a game. After this, we have big plans of meeting all our friends down in Tallahassee one weekend to watch a game at our school stadium. #1, baby!
Have you ever been to a big championship game? What did it feel like for you?