Friday Favorites: Best Travel Blogs & Jet-Setting Deals
Hola! Happy Friday and happy "only one more day until Cinco de Mayo", my favorite day of the year. Yeah, we eat tacos all. the. time. but tomorrow all of our friends will be too. Add in a little margarita action and you have yourself a great day planned! How will you be celebrating? Eat a taco for me!
About Friday Favorites: One thing that I've wanted to do for a while now was highlight some of my favorite blogs, bloggers and awesome trips that I find online and bring them to you. Some you might have already heard of, others might be newbies, either way I hope you enjoy and if you have a post or see a blog that inspires you- please send it my way!
Friday Favorites for May 4, 2012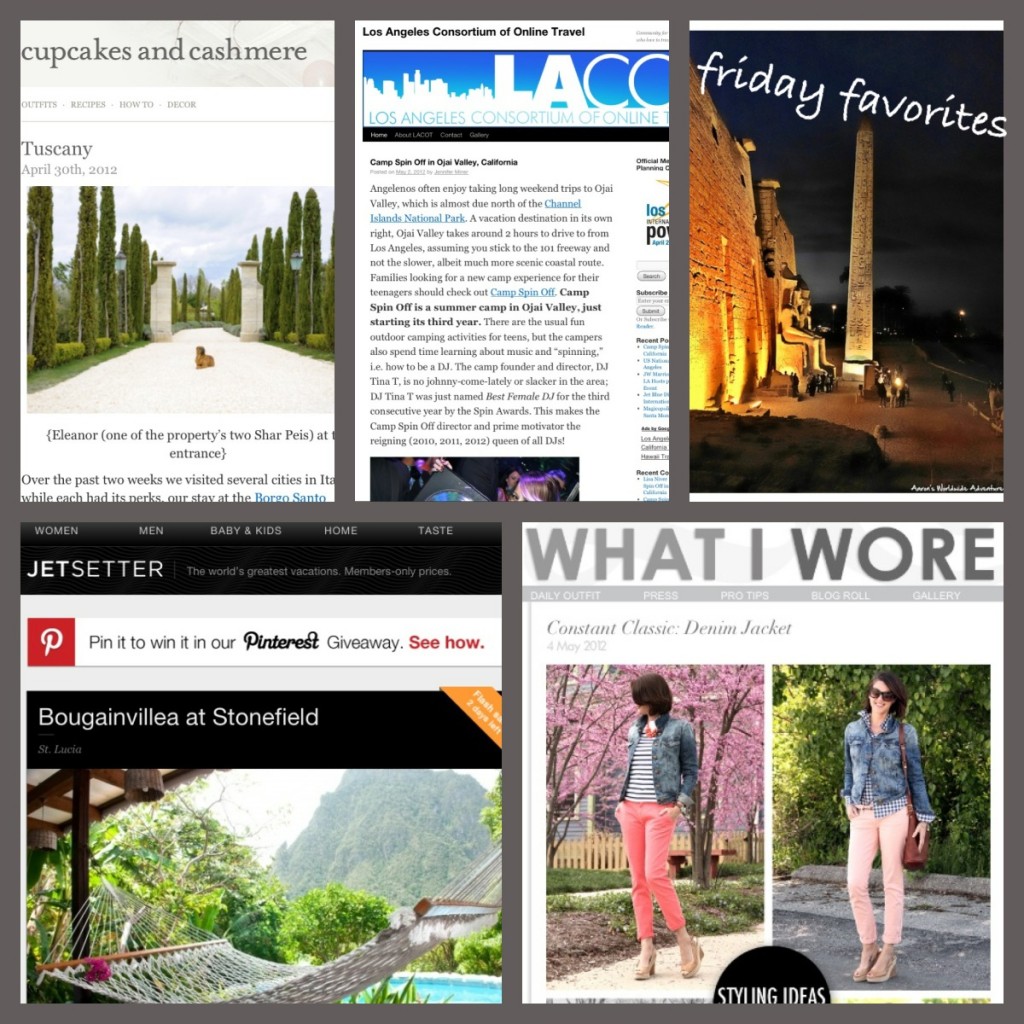 Favorite Photo Post:  Aaron from Aaron's Worldwide Adventures recently blogged about his dislike of Luxor because a lot of the ruins have been "put back together" using concrete. I understand and agree with his point- how much is saving something for us to be able to learn from and how much is just an artist putting his ideas and thoughts onto it. I studied archeology in college from a professor who spent a lot of time in Turkey excavating ruins and I know they don't like to take liberties with adding on artificial substances, but have to, to a certain degree, in order to hold a giant piece together. Interesting piece and awesome pictures by Aaron, make sure to check it out.
Favorite New Road Trip: Emily from Cupcakes and Cashmere just got back from her honeymoon where she took an incredible road trip through Tuscany. Her pictures are always fun and beautiful and this post has me really wanting to visit Italy again and embark on a similar journey. Tuscany is one area of Italy that Bob and I haven't spent any time in and that needs to be changed asap!
Favorite Travel Blogger: Jen Miner is my favorite travel blogger of the week. Jen is 1/3rd of The Vacation Gals and while that site is totally rockin', my love for her actually began at a LA tweet-up and has grown to an obsession. She is witty and smart and just down right cute. You can catch her speak at TBEX '12 in Colorado and read her Los Angeles blog, Los Angeles Consortium of Online Travel, for all things LA and travel!
Favorite Travel Deal: Do you subscribe to Gilt? If so, then you may have noticed their new travel site, Jetsetter, for flash travel sales. This week has some awesome, budget-ish friendly deals to St. Lucia. *Gilt, along with Jetsetter, typically has higher end designer stuff. Budget friendly means it costs hundreds of dollars, not thousands. This deal is for a private villa in St. Lucia with its own private pool with luxury details for a fraction of the cost normally. This deal would be great for someone planning a honeymoon (like me!) or a special trip.
Favorite Travel Outfit: The first fashion blogger I ever started following and really the  first blog that I loved was Jess from WhatIWore. She has a relatable style that encourages me to put together new combos without feeling crazy when I walk out the door. Today she featured an awesome post about 8 different ways to wear a jean jacket- in my opinion the perfect traveling jacket.
Favorite Pinterest Board to Follow: Nellie Huang, from Wild Junket's Going There Soon pinterest is super cool- and makes me wish I could sneak into her suitcase and tag along. If you are craving some wanderlust- follow all!
And, a few favorite blog posts from us, incase you missed them!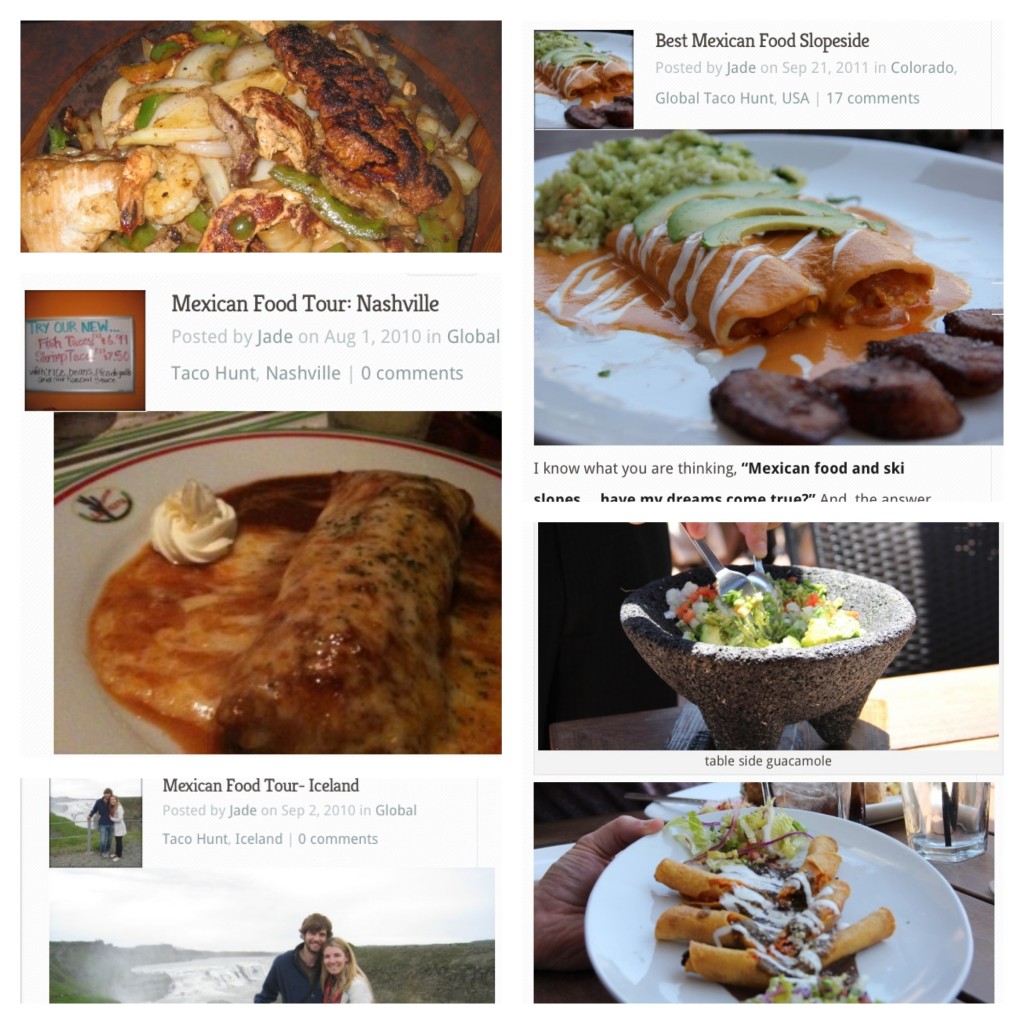 If you are traveling right now and think that you won't be able to celebrate Cinco de Mayo, don't fret. Check out our Global Taco Hunt to see if we visited a Mexican joint near you- or make your own! Here are a couple taco posts to get you excited about Cinco de Mayo!
Best Mexican Food from Around the World
Best Fish Taco in Los Angeles and recipe!