Weekend Snapshots: The Flower Fields in Carlsbad
May 13, 2013
by Jade Broadus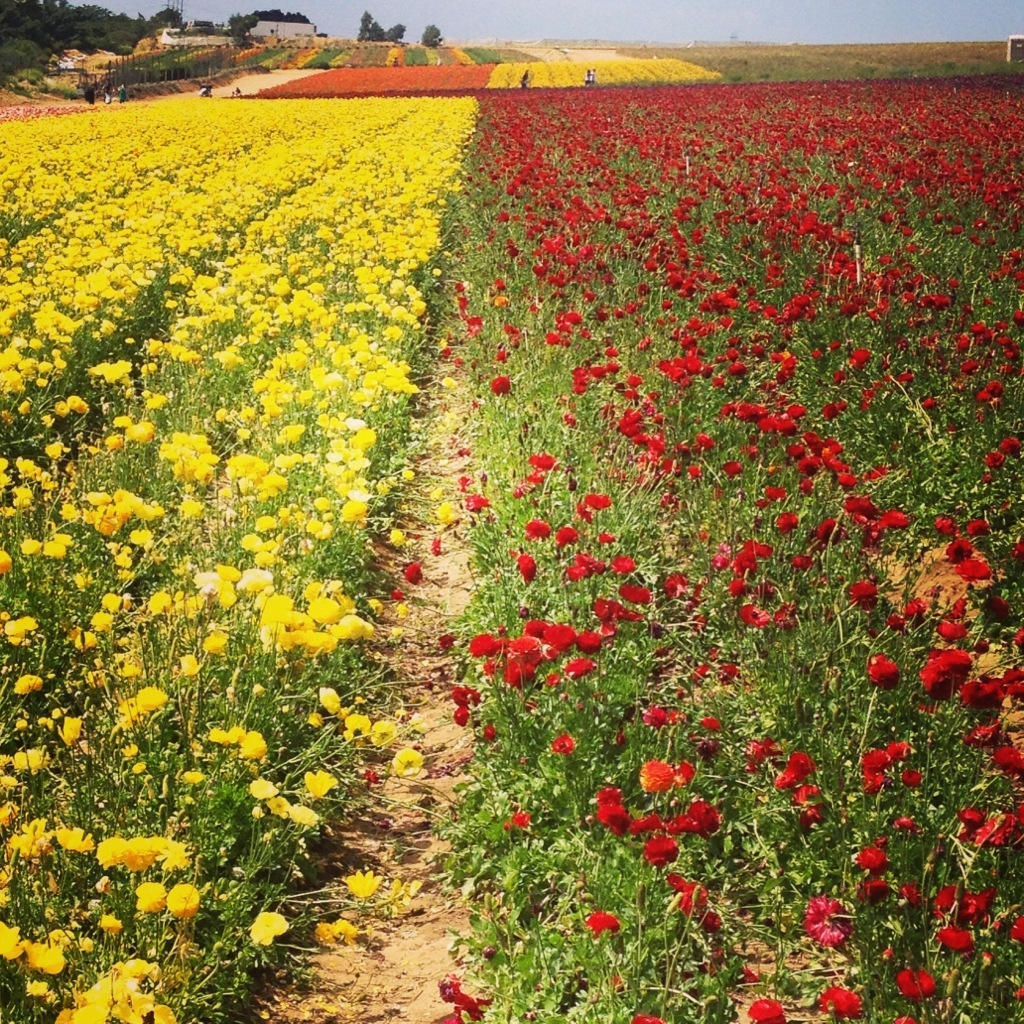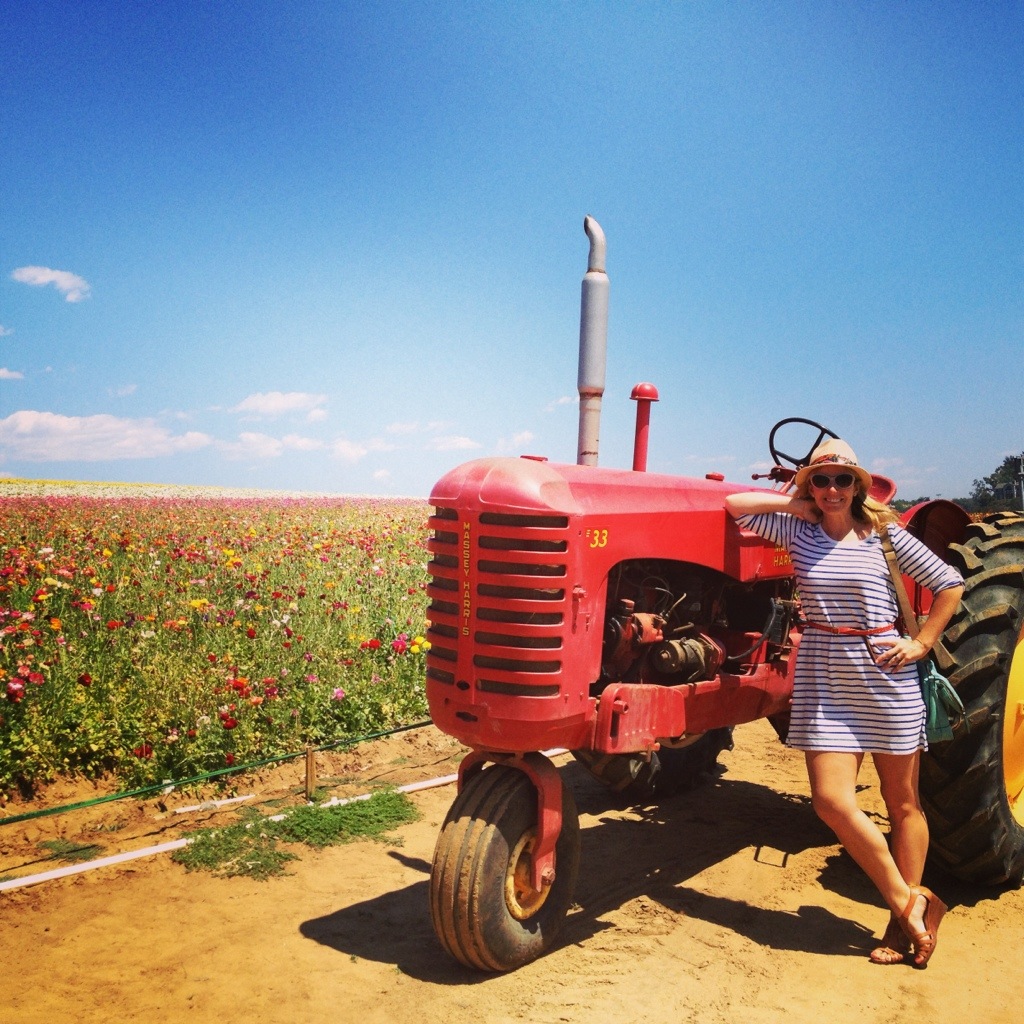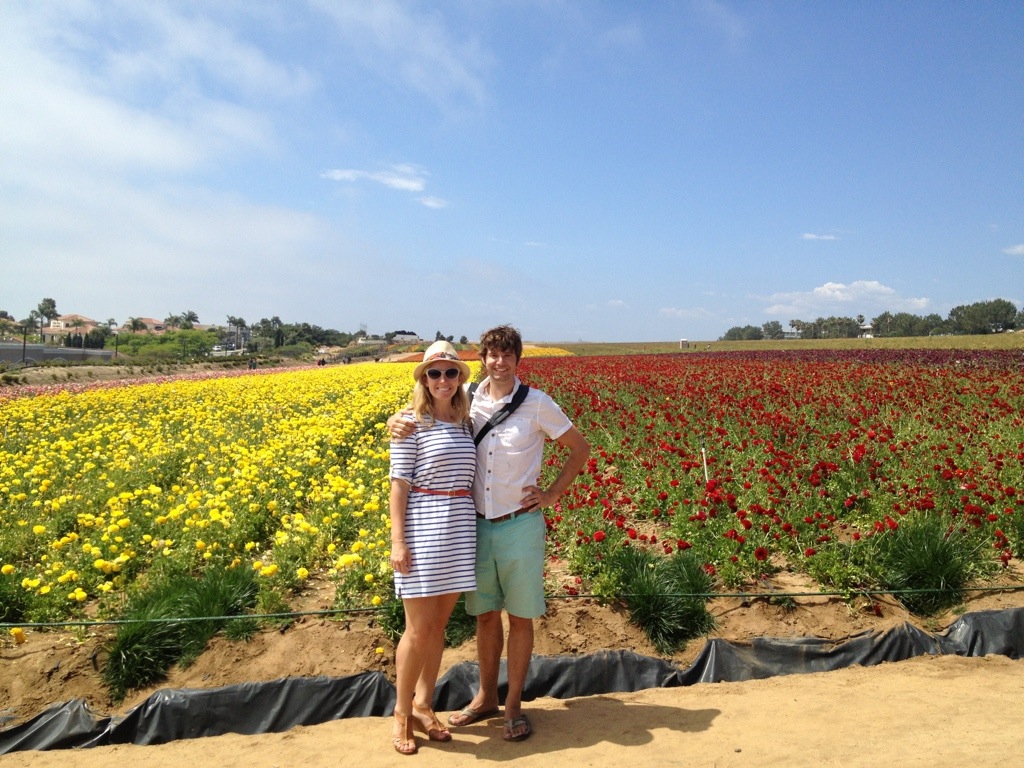 I get about a thousands emails a day from different websites telling me about local and far away events. Most of the time I already have something planned or am going to be out of town and I don't get to participate. But last Monday, on a whim, I invited a bunch of friends for a day trip adventure down to north county San Diego and the flower fields in Carlsbad.
Having always wanted to see the tulip festivals in Europe or even the Cherry Blossom festival in DC, I felt like this flower festival was meant for me, to satisfy those wanderlust excursions until I could fulfill them. Located right off the highway in Carlsbad (you could see both the ocean and mountains from the fields), it was an easy stop and super fun. While we visited on the last weekend of the season, there were still tons of blooming flowers and row after row of brightly colored petals. After the festival, we drove a few miles up the road to an outdoor pizza/brewery. It was the perfect Saturday adventure.
What did you do this weekend?