Fish and Chips with a side of the Pacific Ocean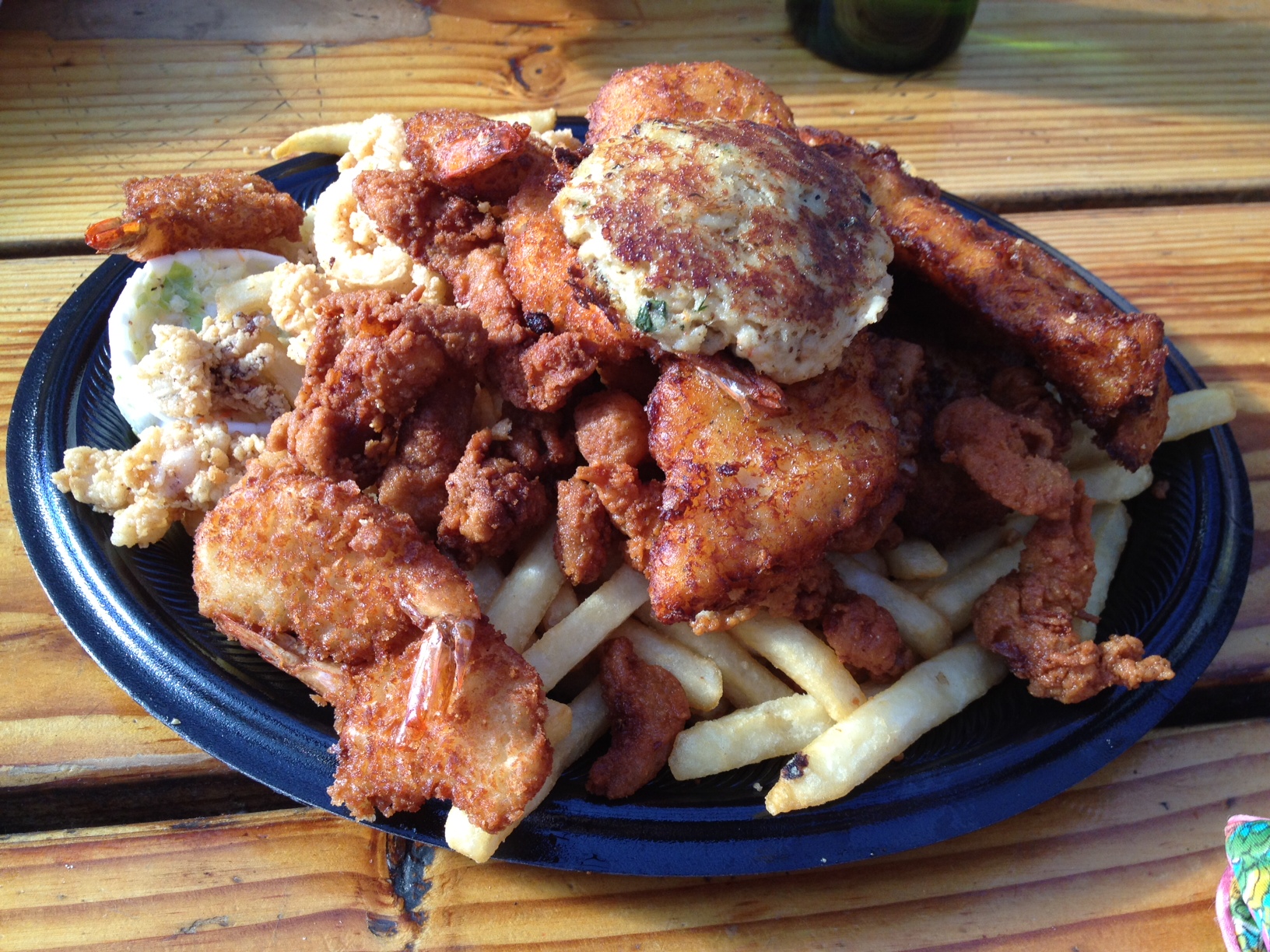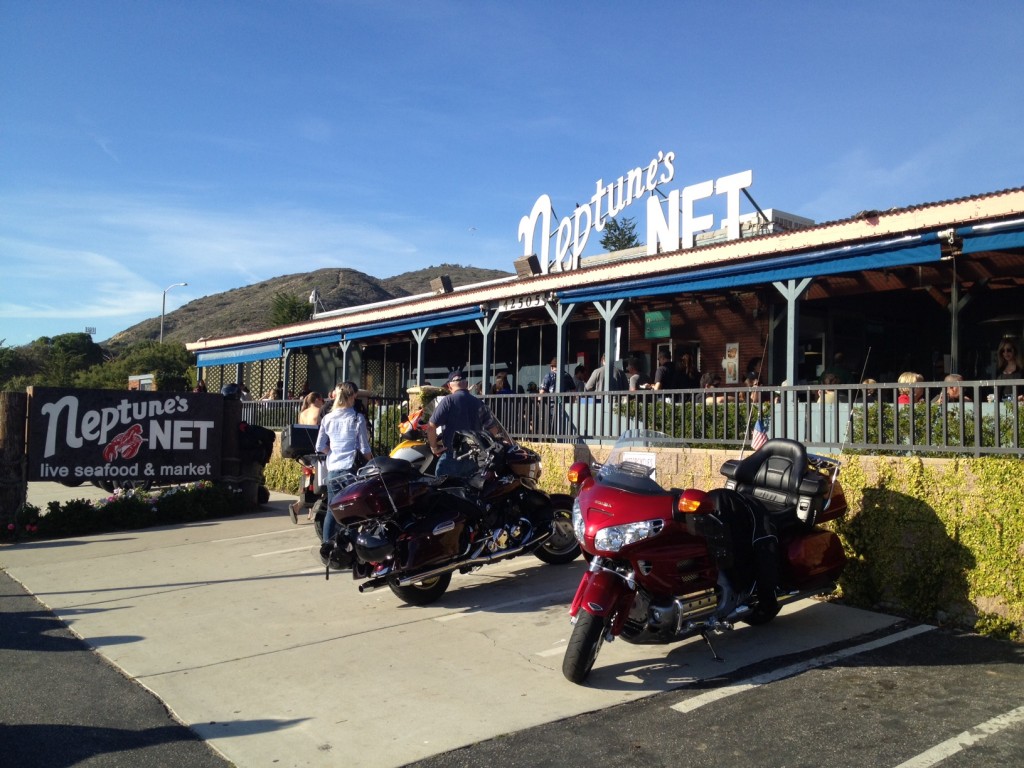 Neptune's Net is the not-so-secret Malibu treasure. In fact, since the Net is one of the last stops in Malibu before hitting Ventura County, it really makes you work for the rich battered fried seafood and hearty calm chowder.  But the food isn't the only thing worth the drive- this biker friendly seafood shack has a pristine beach and sunny pacific ocean view that is hard to beat.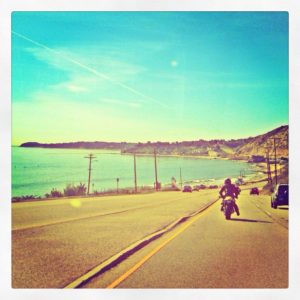 Nearly everyone I know has been to Neptune's Net– some love it, some hate it- but everyone has a story about it. Funny enough, Bob and I had never been, even though we had heard about it so many times.
When we were thinking about places eat lunch on my birthday, he proposed Neptune's Net as a fun jaunt out of town. After a peaceful and scenic 45 minute drive up the coast, we arrived starving.  We each hopped in a line (one fried side, one boiled side) and got a bunch of food to share. Truth be told, we ordered way to much. Unfortunately for my diet, it was really good and I had a  hard time setting down the last calm strip without dipping it in the calm chowder and taking a nap on the drive home.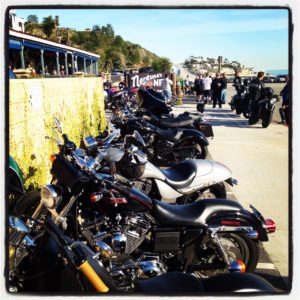 The basics:
Counter service
outdoor picnic table, cafeteria style seating
a fried counter and a boiled counter
biker friendly
beach access
great for a big group
$$
The Pros:
plates are big enough to share
the quality is A+
unique and rare selection of beers
great people watching
literally the last stop in Malibu, if you are really hungry you might stop at one of the dozen other seafood restaurants along the way
The Cons:
crowded
parking can be tricky (although there was plenty of street parking when we went)
not cheap
This place is awesome. Yeah, it is crowded. And, yes, parking kind of sucks. But I can say that about any trendy lunch place in all of Los Angeles. The bottom line is that the food is good, it's perfect for a loud group and a great stop from hiking in the Malibu hills or grabbing the food to picnic on the beach.