#KidAugustine's first Sunset Beach Day & Fire Pit Party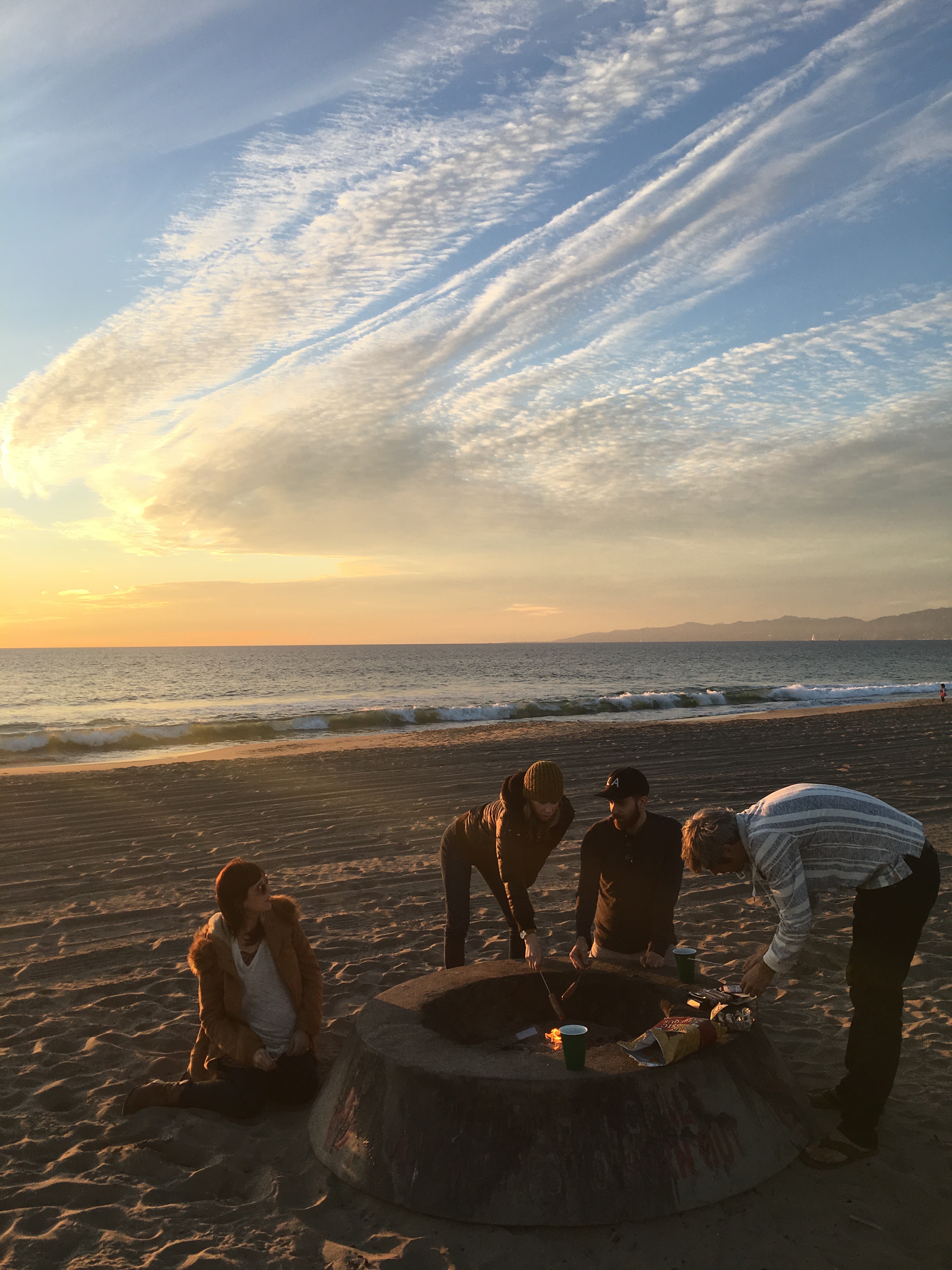 The title of this post changed many times as the words 'baby' and 'fire pit' don't really have the right ring to it, if you know what I mean.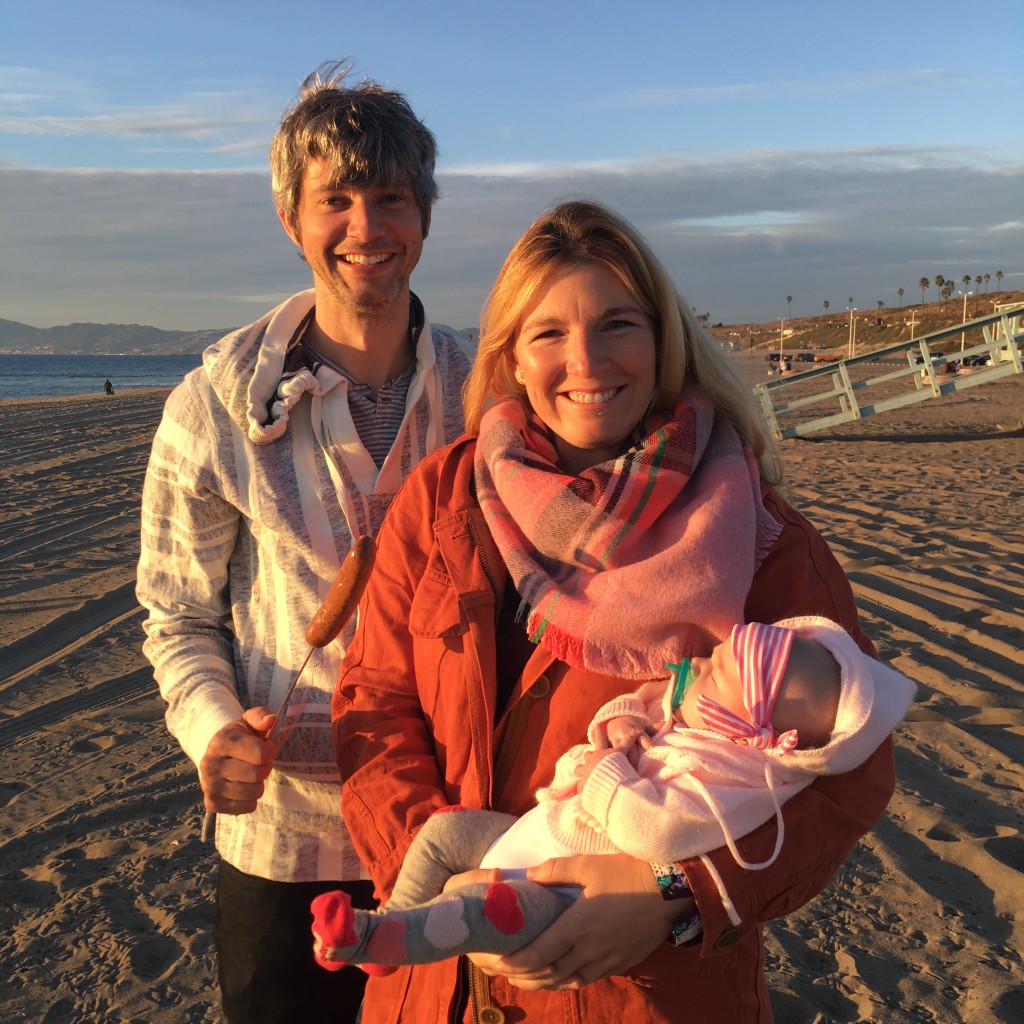 On New Years Eve, a small group of friends went down to Dockweiler Beach to roast marshmallows, eat hot dogs and watch the sun set on the last day of 2015. It was a colder than expected day for LA (usually our winters are pretty mild- with most days reaching the high 70s in the afternoons) but we decided to brave the weather anyway.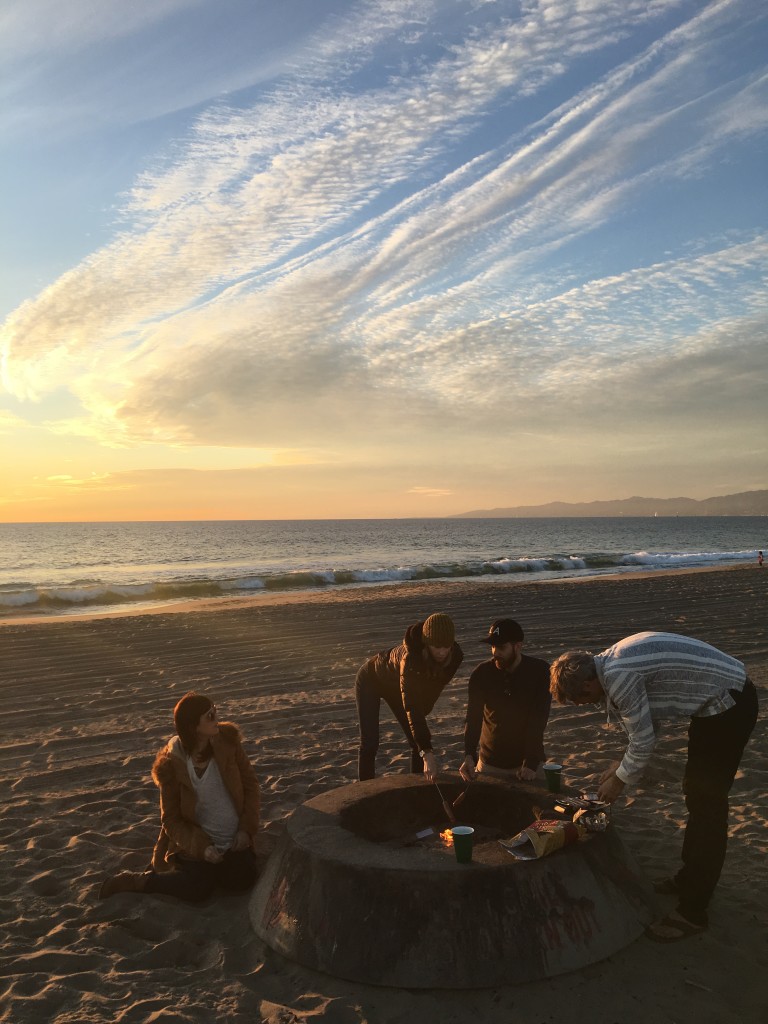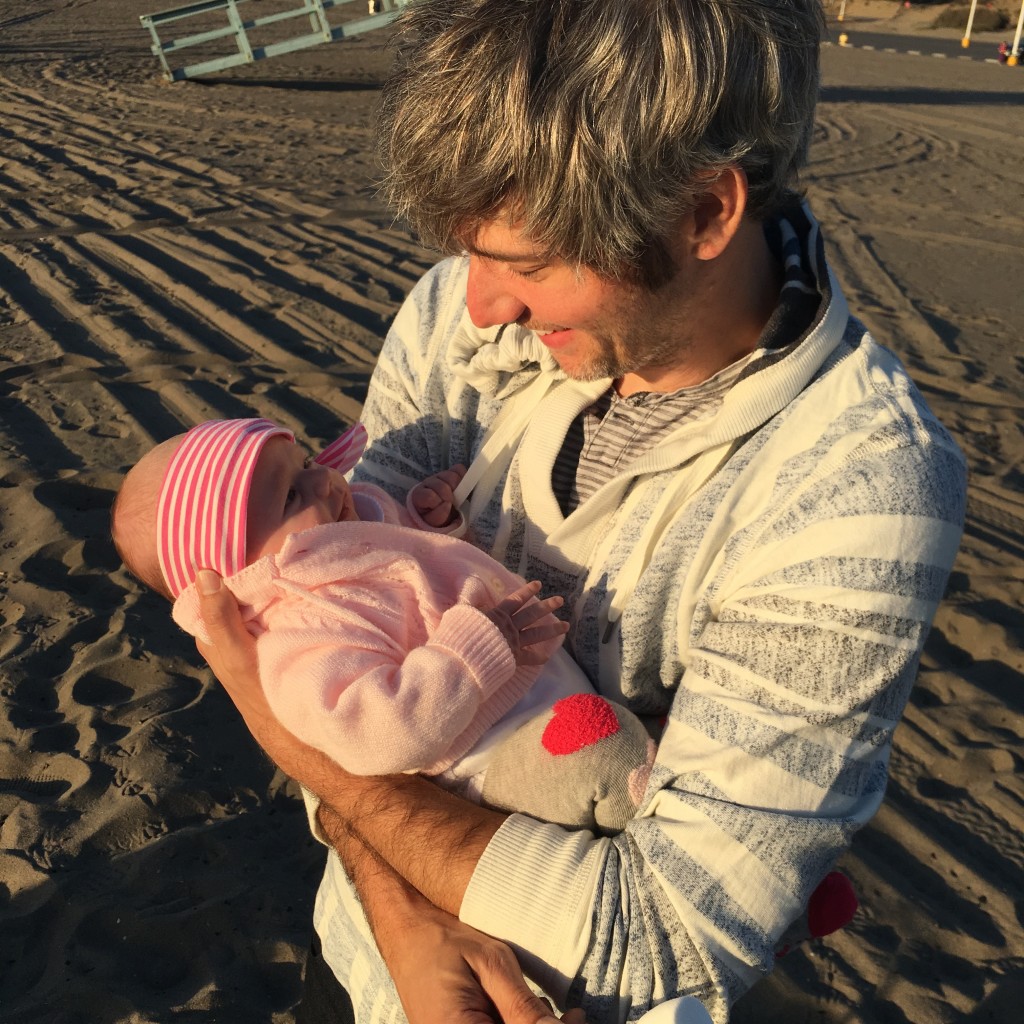 #KidAugustine was bundled up in a her California onesie and a vintage sweater that had previously been worn by her Aunt Jenn. We added a few accessories like the June and January head wrap to keep her ears warm and some cute heart tights and she was ready to party- beach fire pit style.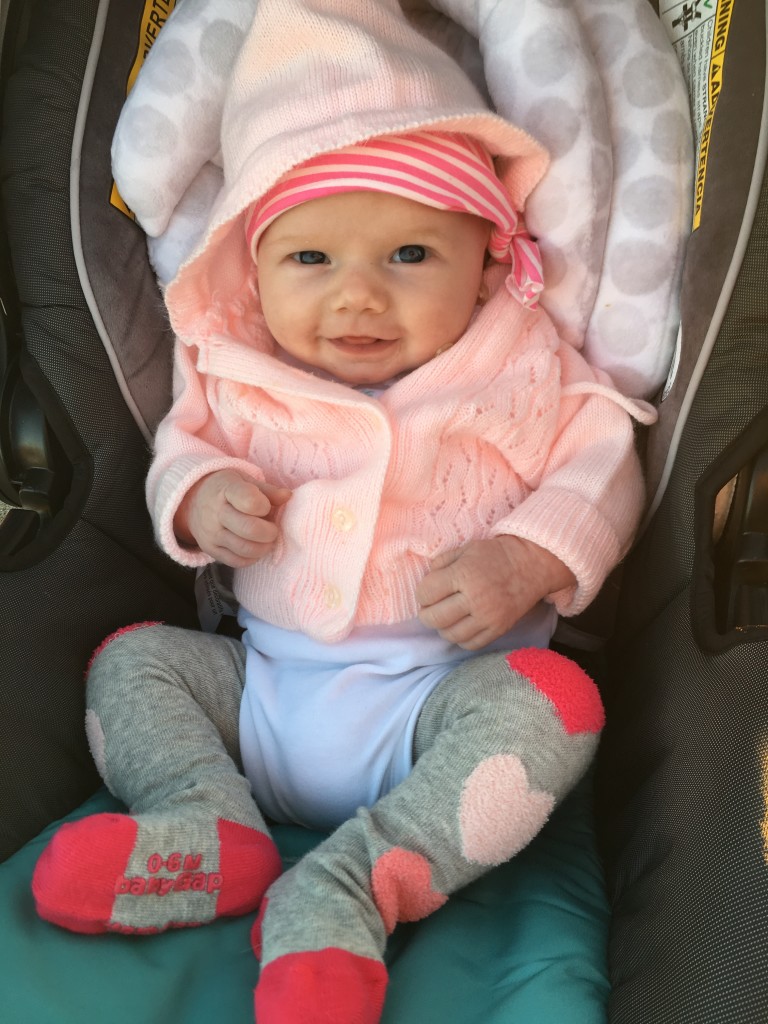 Tips for hosting your own fire-pit party:
Pick the location: There are a handful of beaches in LA and SoCal that have fire pits and access to the public. Depending on the weather (read= little wind) this is the perfect way to watch the sunset no matter the time of year.
Bring the goodies: Most pits don't have grates, as a grill would, so if you are looking to cook anything other than marshmallows, bring your own. They sell them for fairly cheap at Ralphs or Target (during spring and summer only, however). You'll also need to bring any firewood logs, fire starter, and matches. I suggest bringing a few fire starter logs, plus bigger logs that last up to three hours to place at the bottom of your fire. Then layer on more wood logs to the top.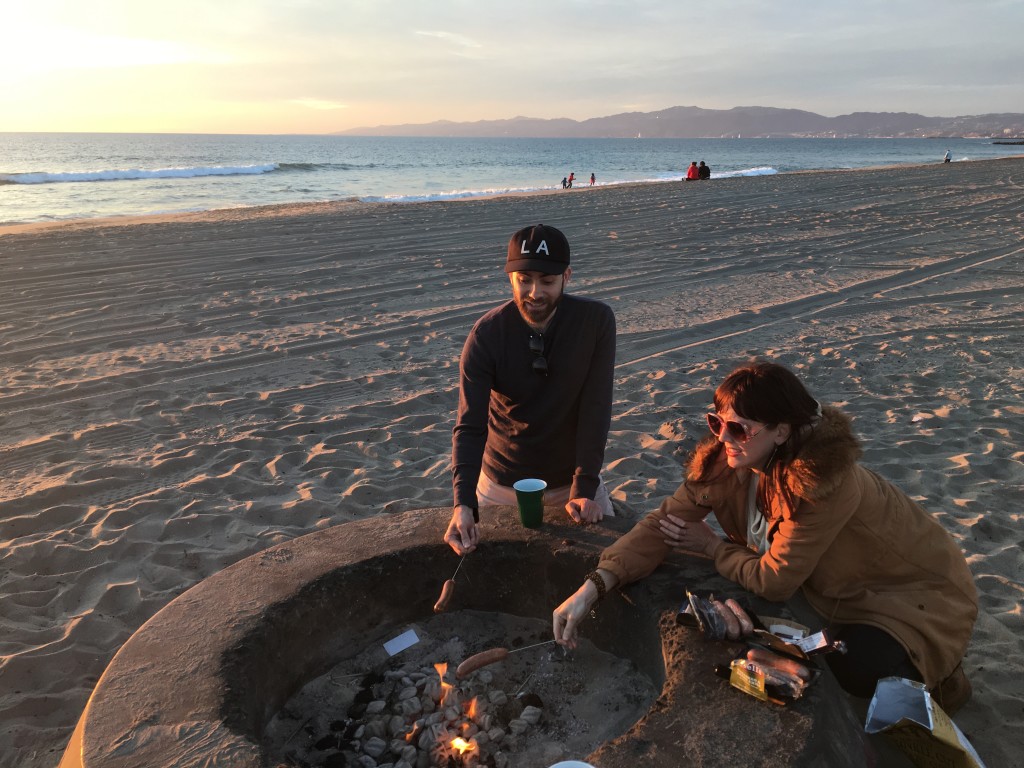 Food & Beverage: Skewers are in the grilling section at the grocery store, and these are great for marshmallows and kabobs. Make sure to pack plenty of chocolate and graham crackers for smores. Spencer likes to add peanut butter cups instead of chocolate to his smores, which was a pretty tasty addition. A hot apple cider is great to bring down in a big thermos (this one would hold enough for a big group). I'm not saying to spike the apple cider, but if I were, I'd suggest you head over to Spencer's blog to find a good recipe… I'll just leave this link right here: http://whiskeytangoglobetrot.com/6-easy-warm-winter-cocktail-recipes/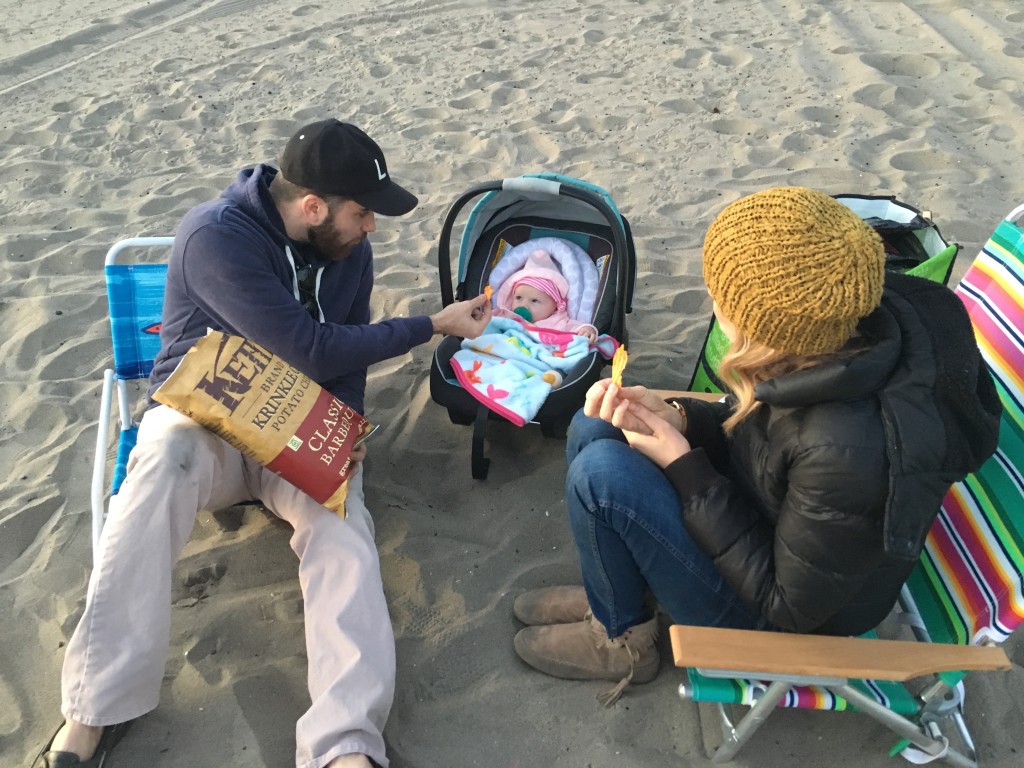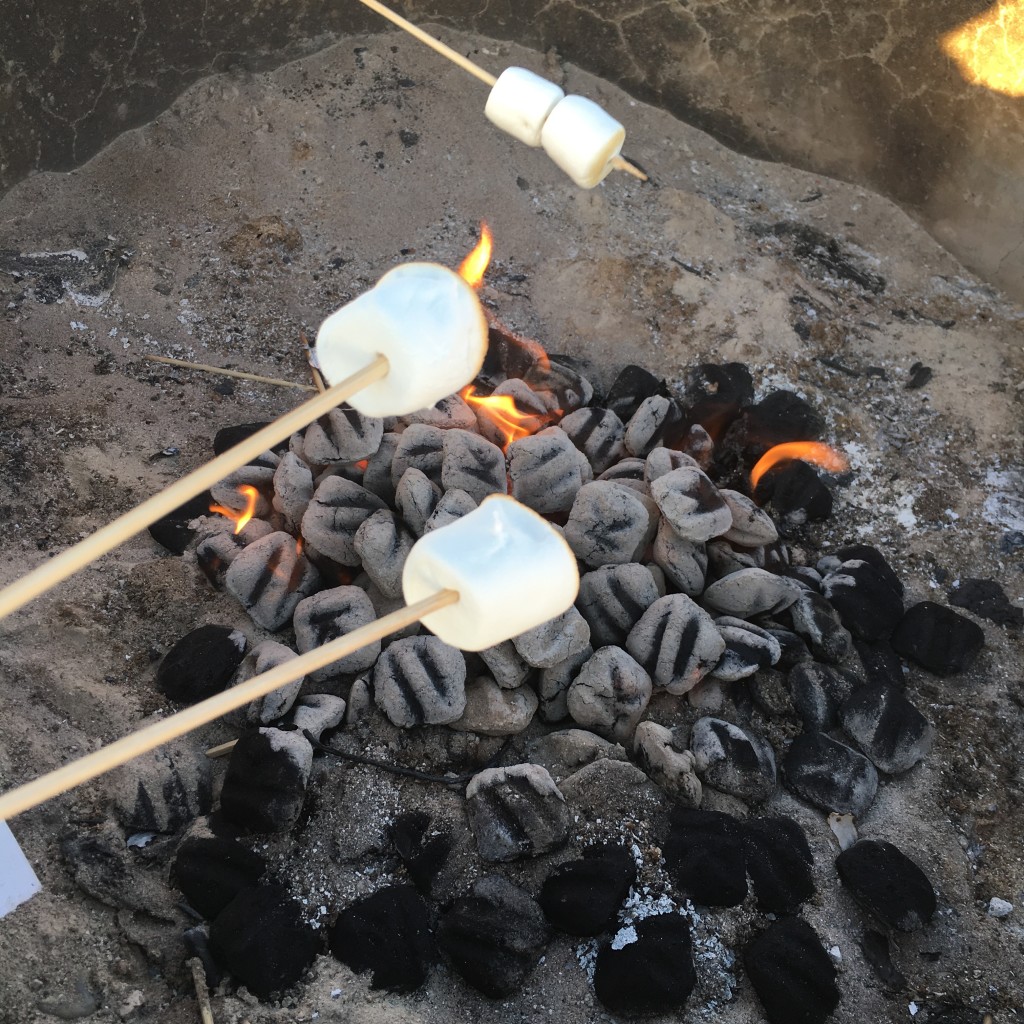 Think about the weather: Even on the warmest days, nights in SoCal get chilly. I'd suggest you bring one big blanket that you can lounge on and then a few smaller ones for each person.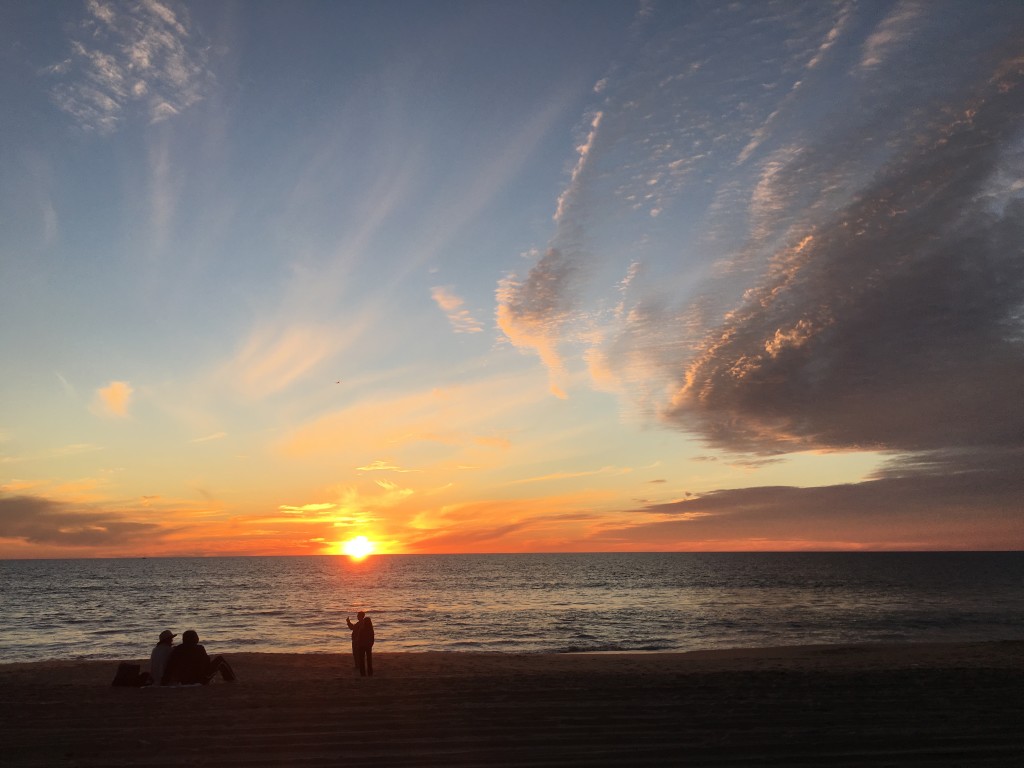 And now: a video where I say it's #KidAugustine's first beach day and am quick to correct myself that I'm wrong. #Duh, her first beach day was at 8 days old. This was taken just before #KidAugustine was 2 months old. Look how tiny she was!
#KidAugustine's First Beach & Fire Pit Party from Oversaturated Inc on Vimeo.