Best Farmers Market in Los Angeles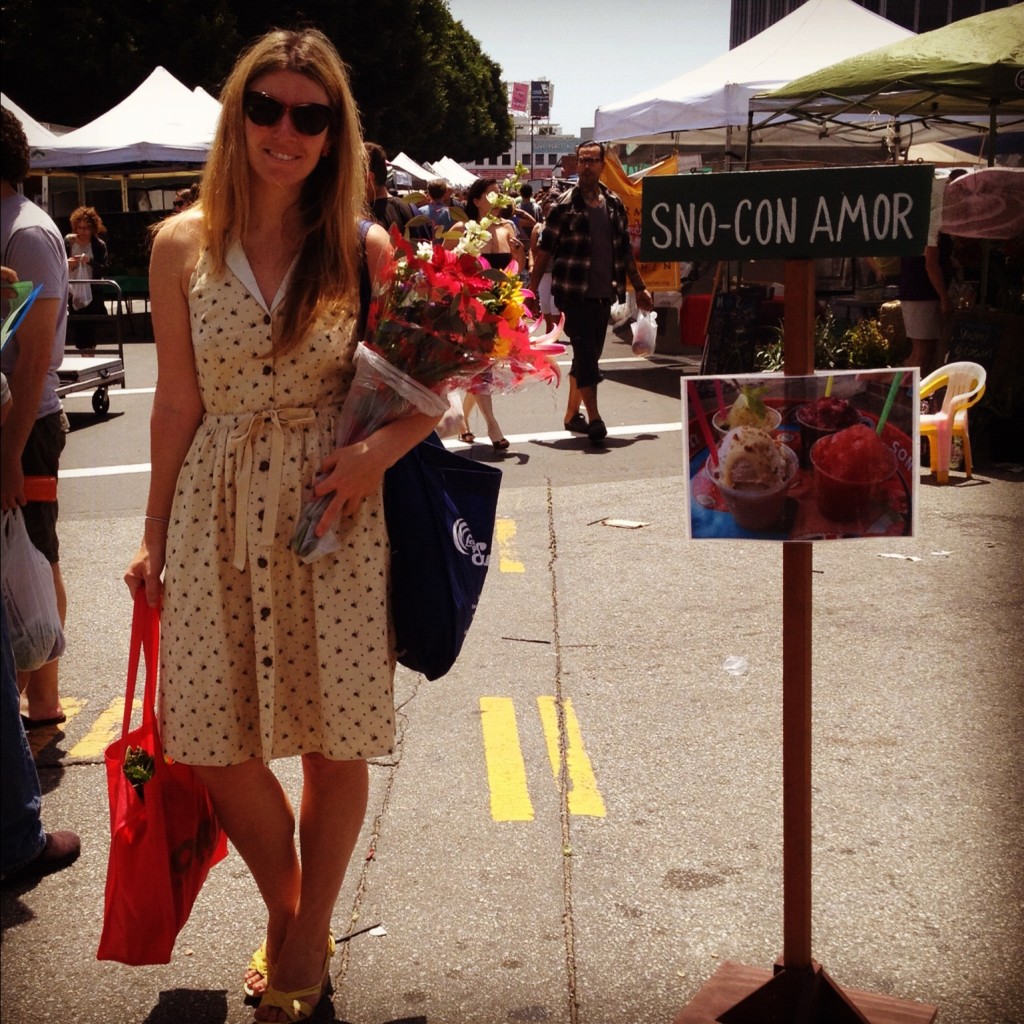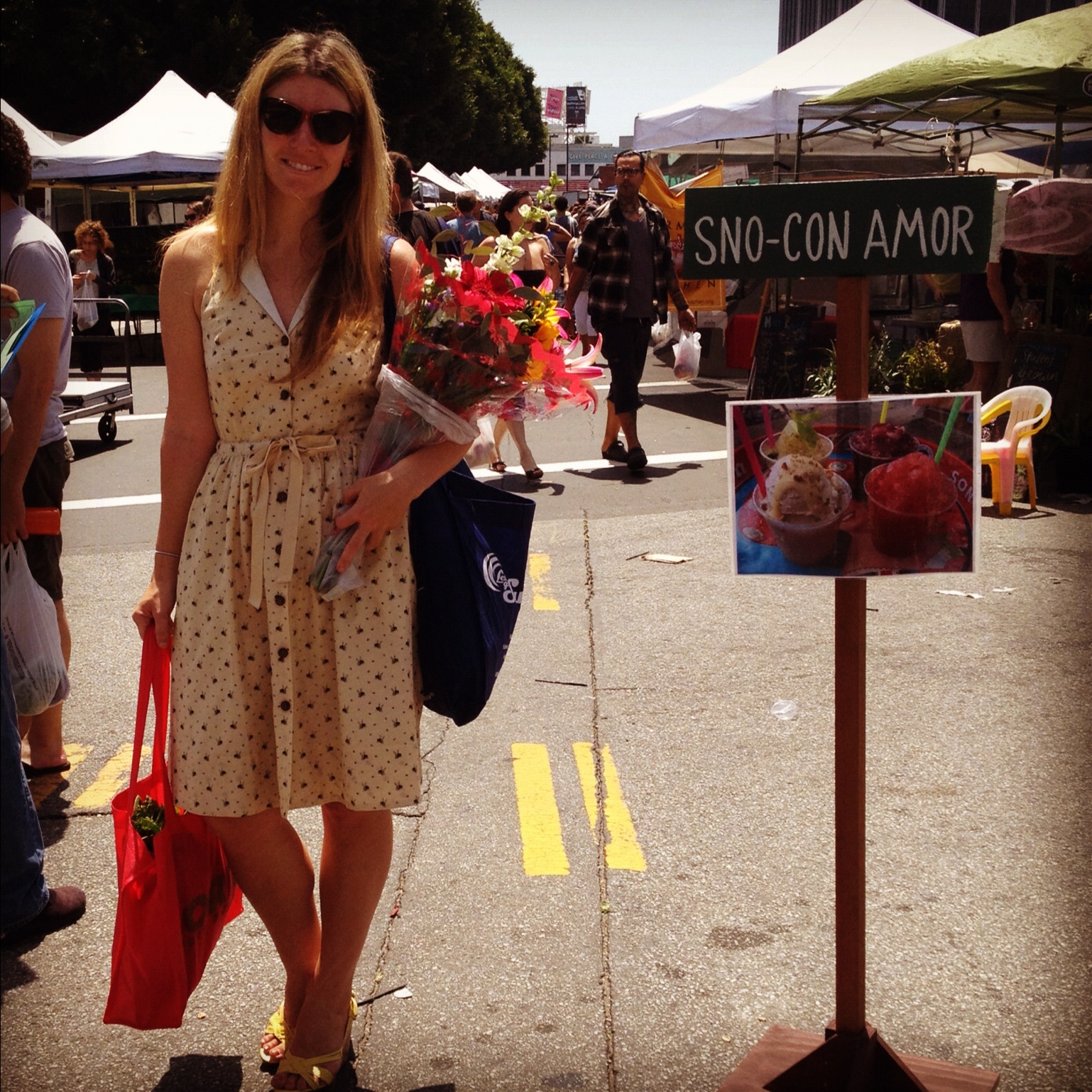 Recently Bob and I have become addicted to visiting and buying our food at local farmers markets. Besides the price difference (it's usually way cheaper for us to buy veggies there than at the grocery store) and the obvious quality difference (organic/ local/ in season), we prefer the experience of being outside, meeting new people and feeling like we are apart of the city to the stuffy bright lights of the grocery store (plus- we don't have Publix… our grocery stores are horrible). It is such a lovely way to spend an easy Sunday morning.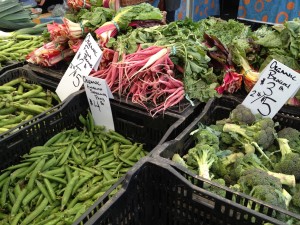 Our favorite market so far is the Hollywood Farmers Market in Hollywood on Ivar and Selma. And, after a few weeks of visiting we have a few tips if you plan on making the stop yourself.
Basic info: 
Sundays, 8am to 1pm.
Farmers offering local fruits, veggies, honey, jams, baked goods, fish, and meat. Some street performers and artisan goods as well.
Tips:
– Bring a couple of bags with you- some vendors will offer bags but most will not.
– Show up later in the day and vendors are making deals and cutting prices.
– Before you buy anything, make a loop around the market. It isn't that big but some times the prices vary greatly. Example- an avocado at the south end cost us .50 cents this weekend and at the north end it was 1.50.
– Bring a big hat and wear sunscreen. It is open air with little shade- it gets hot and sunny!
– The best place to park is down Ivar south of  Amoeba music.
Want to find more Farmers Markets in Los Angeles?
The LA Times has an incredible resource where you can input your city, address and which day of the week you want to visit a Farmers' Market and within seconds the magic of computers outputs all your options. Pretty cool, right?
Want to find a Farmers Market near you- not in LA?– Check out FarmersMarket.com for a complete listing and if a favorite near you doesn't show up- add it to their list!
Do you shop at Farmers' Markets? Any great ones around the country that we should visit?