A Dream Trip to Big Island, Hawaii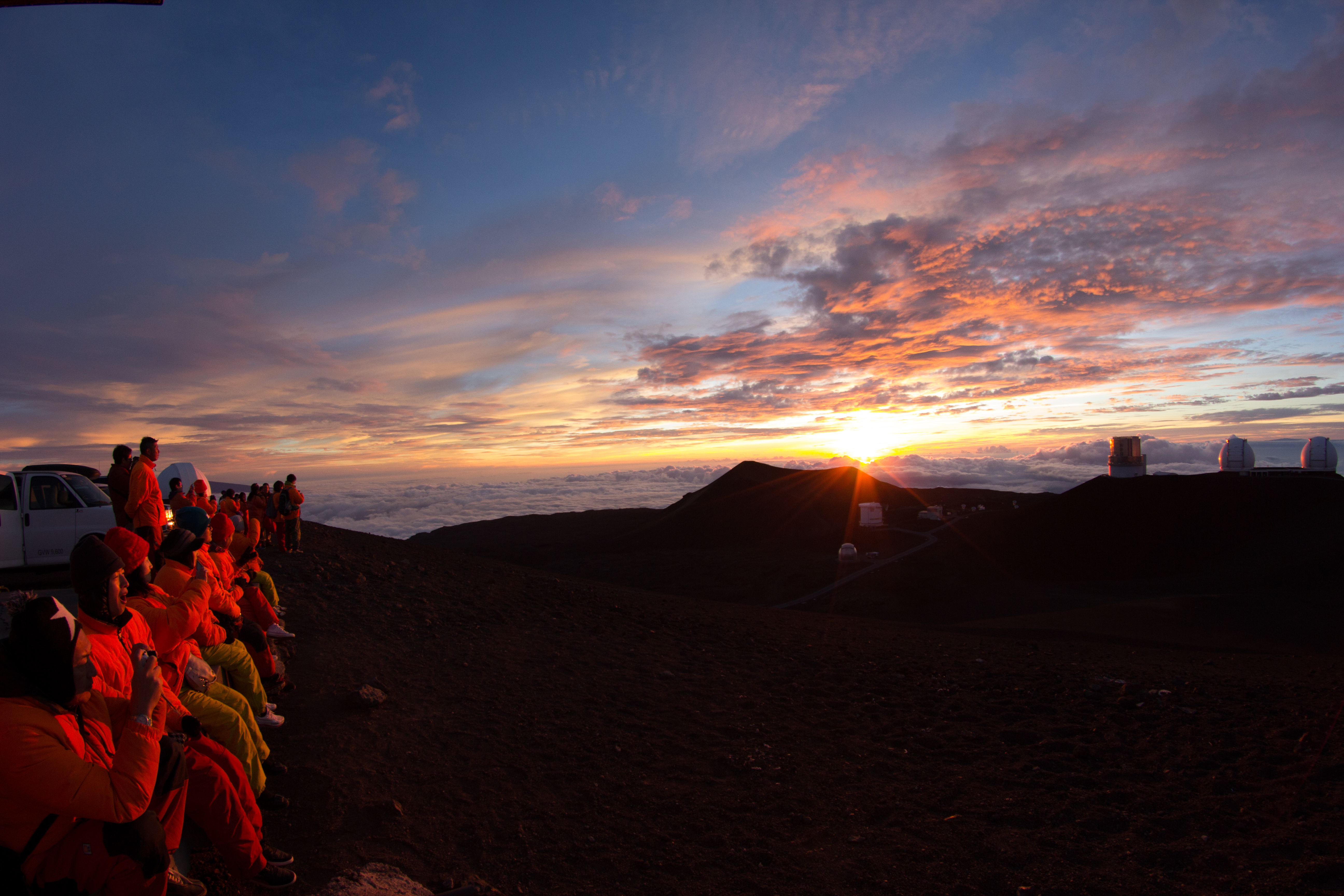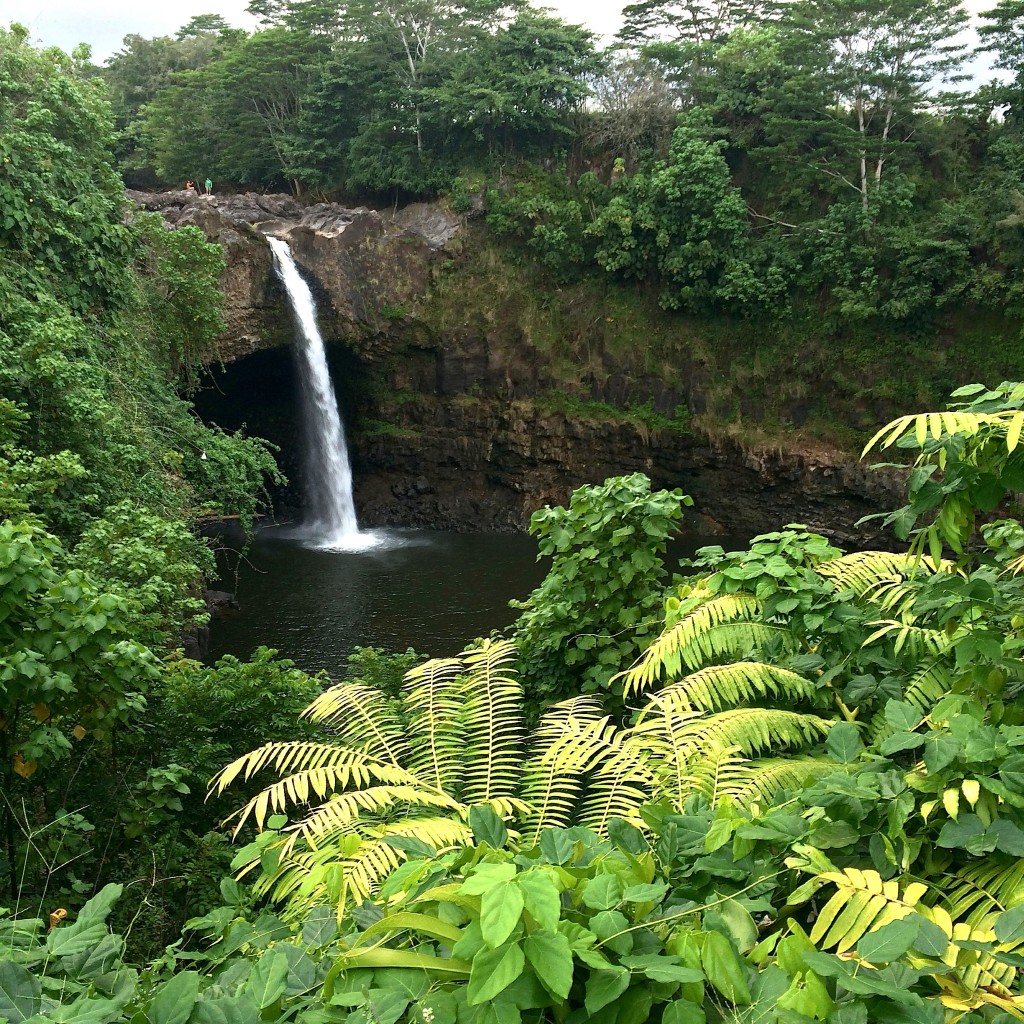 I've dreamed about visiting the Big Island for 8 Years
We were at our very first travel meet up, where I met the lovely Melanie and Rebecca for the first time, when we each talked about our favorite place in the world. We hadn't been on our round the world trip yet, so I had no idea that I'd fall in love with so many places (Kangaroo Island, Sydney, Mt. Fuji, Cinque Terre, Iceland…), and said London was my favorite place – from my days of studying abroad.
Several people mentioned Hawaii, and the Big Island in particular, for it's gorgeous coastlines, endless ocean views, waterfalls, sea turtles, and great food.
Since I had never been to Hawaii before, I went home and Google Image searched for all the places they mentioned. (The volcano hitting the water was one of the first pictures I saw and has been in my mind ever since.) Kona and Hilo became places that I could visualize even though I had never actually experienced them.
Fast forward to this year when we finally touched down in Hilo, rented a car and drove to a waterfall that was about five minutes from our B&B. Yes, seeing a waterfall trumped checking into our room (as it should!) and we spent a few minutes before the state park closed taking tons of photos.
It was one of those moments where you mentally pitch yourself. The dream has become a reality. I was finally on the Big Island and I was going to love every single second.
Here's our dream Itinerary for the Big Island of Hawaii (with overnights in Hilo and Kona)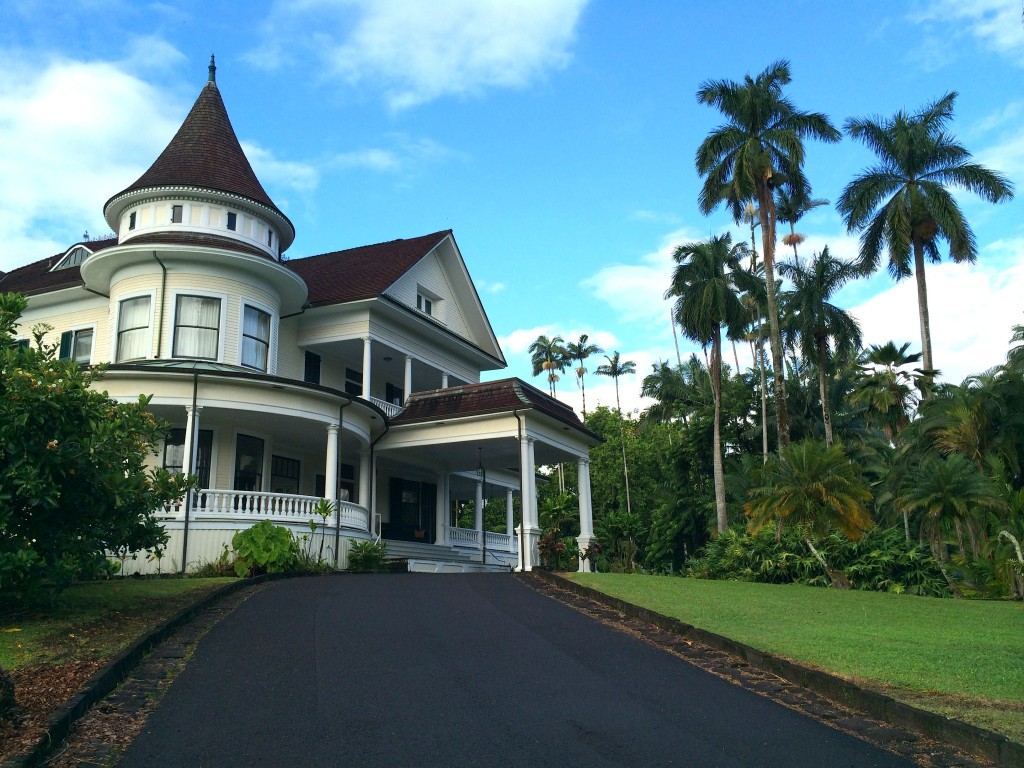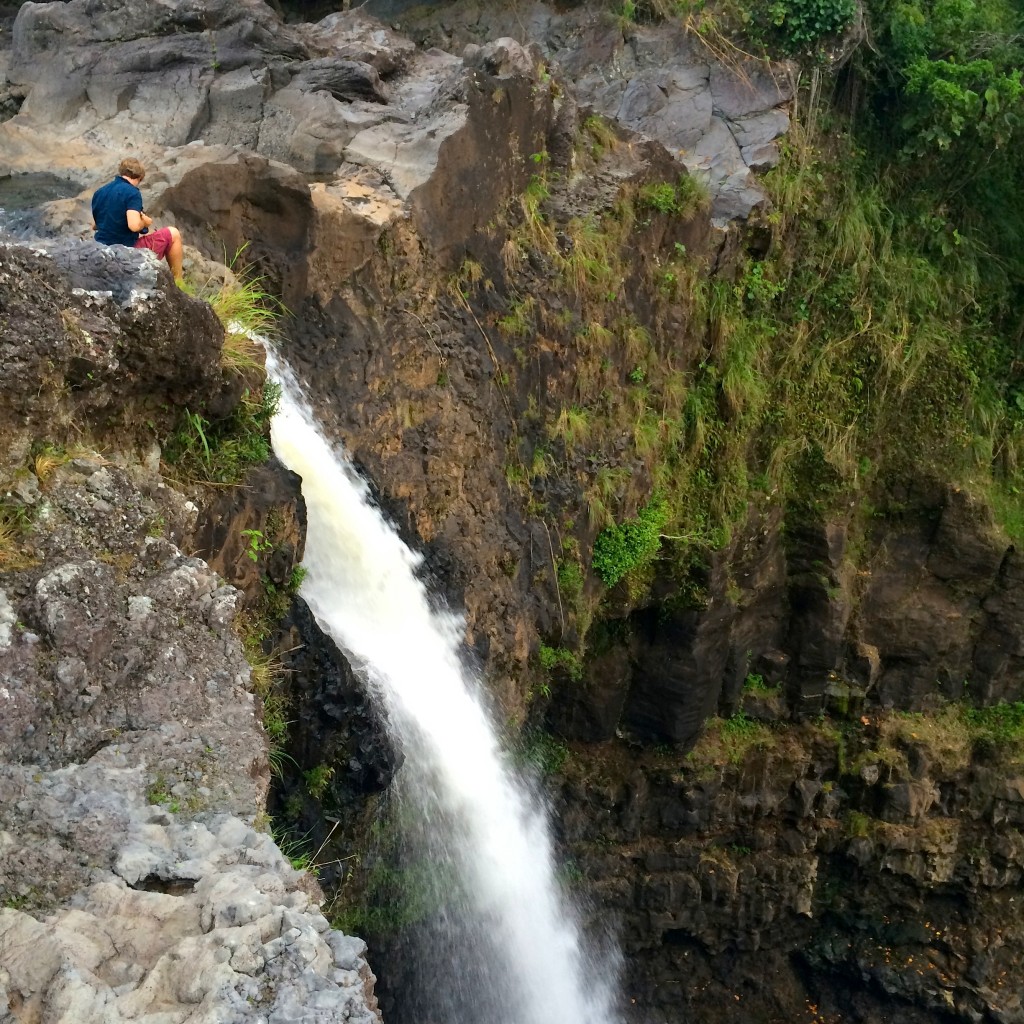 Hilo & Eastern Side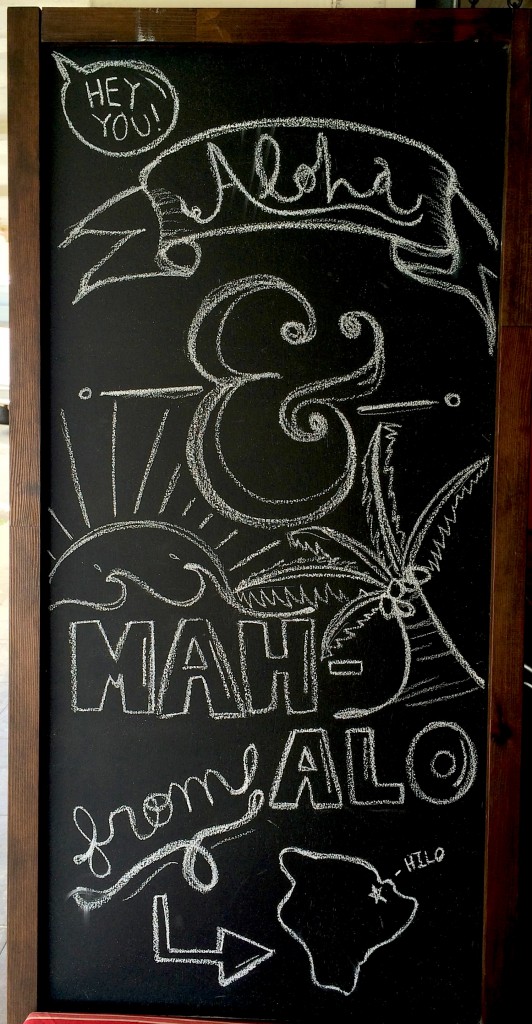 We flew into Hilo from Honolulu on a Saturday afternoon. From the rental car counter to the waterfall pictured above it took us 15 minutes, and then it was only 2 minutes back to our Bed and Breakfast, our home for two nights we spent exploring the Eastern side of the Big Island.
Stay: Shipman House Bed and Breakfast
A beautiful Bed and Breakfast that is close to everything but feels away from it all. Hilo is much, much smaller than Honolulu and Waikiki (they can't even be compared because they are so, so different). We stayed at Shipman House for two nights and it was a fantastic stay. We had an upstairs bedroom that was homey and comfortable, with our own private bath with a claw foot tub and sunrise, ocean views. The hosts join you for breakfast every morning and really offer local advise that you need when visiting a new place for the first time. The breakfast spread included tons of fresh fruit and local granola. We'd stay here again when we go back.
See: Rainbow Falls and Boiling Pots

Even if you don't see a rainbow (which is most likely seen when the sun is out), the 80 ft falls are still so beautiful. The leaves were a shade of green that I'm not sure I've ever seen before- they looked like someone had upped the saturation of the color, even in real life.  We visited at dusk and a little after sunrise and the morning conditions were better.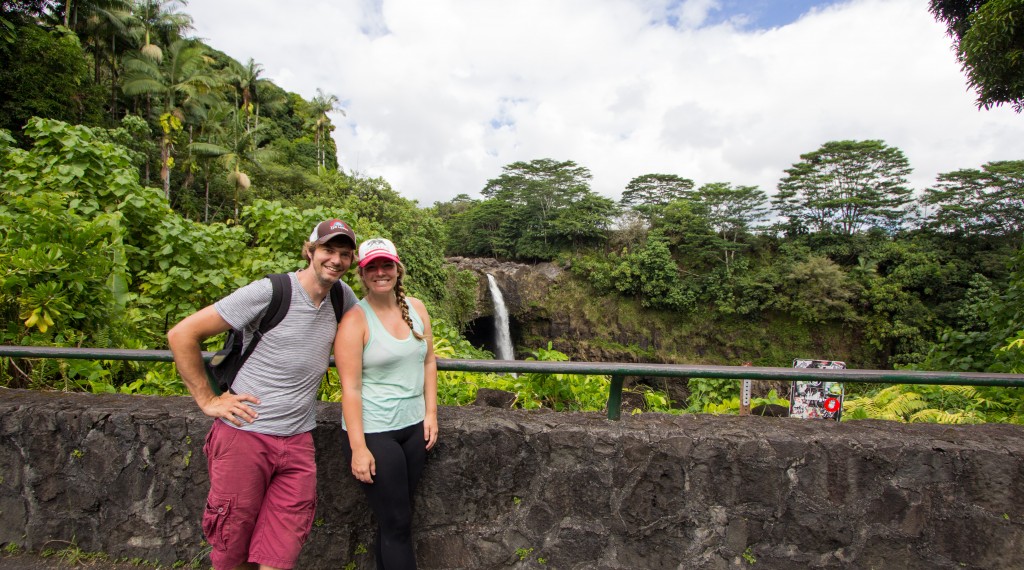 Do: Day Trip to Volcanoes National Park
We joined a day trip that included a morning zipline tour over waterfalls and an afternoon/evening trip to Volcanoes National Park. This was a great day- long- but we were able to do and see so much in that one day. If you plan a longer visit, you could easily spend several days in the national park.  The tour we did was Zippin' Volcano Tour with KapohoKine Adventures, but if you want to spend the majority of your time in Volcanoes National Park – head out on your own.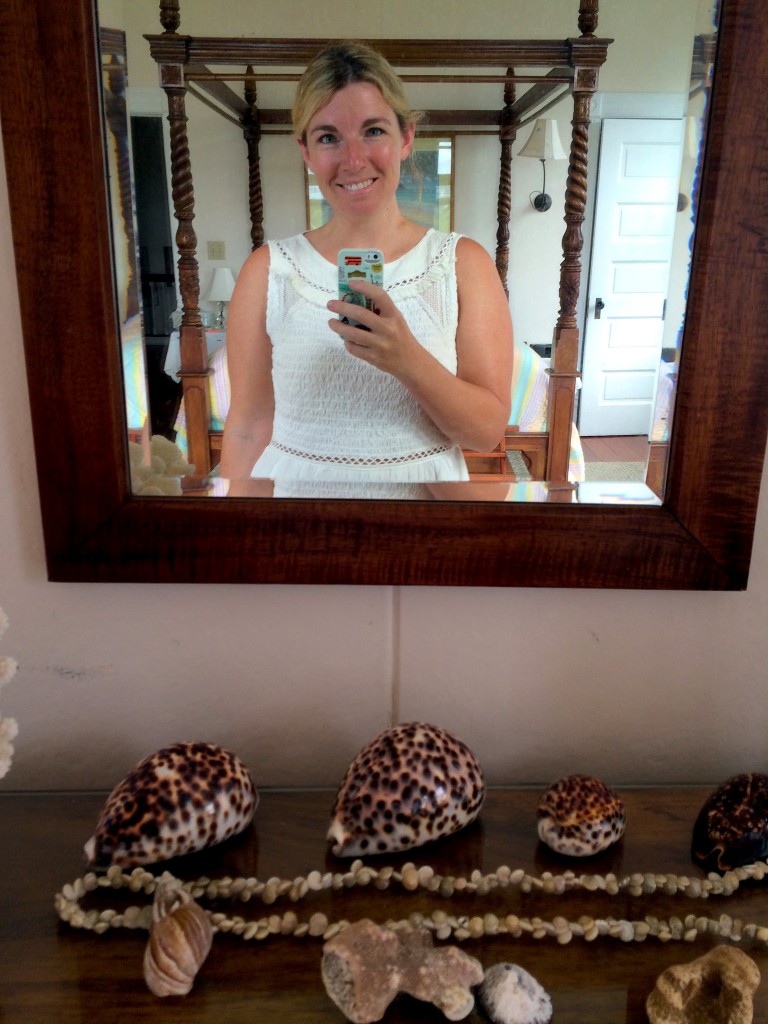 Road Trip Stops on the DRIVE from HILO to KONA
This part of the trip really deserves its own post as we stopped at some many places along the way and the views are so "Hawaii". But here's a teaser.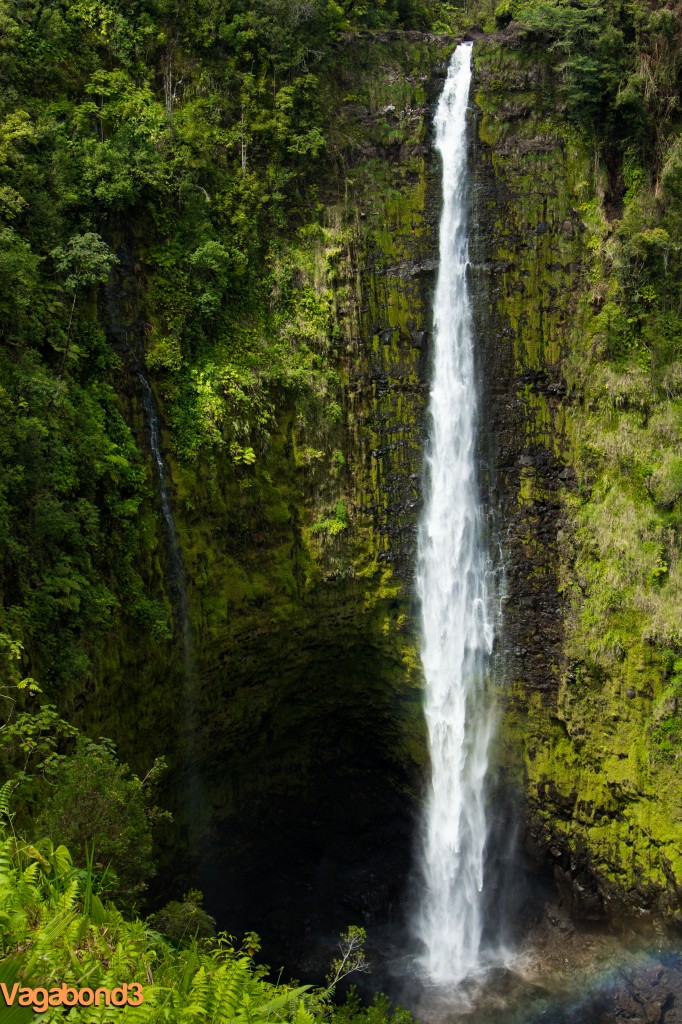 Hamakua Mushrooms– Mushroom Tour and Tasting.  I don't know how it sounds to you, but to me it seemed like a crazy stop to make. Towards the end of the tour, when I was being served a variety of sauteed mushrooms, I knew I would be recommending this to people.
Akaka Falls State Park– 442 ft waterfall (we saw rainbows here!). This is a must see!  What few people talk about is the parks lengthy forrest paved trail.  While you can do a shortcut and skip the trial, this walk made the trip worth the drive time.
Hawaii Tropical Botanical Garden– We didn't stop here, but if you have more time we heard excellent things about the gardens, featuring over 25,000 different types of plants.
Kona and Western Side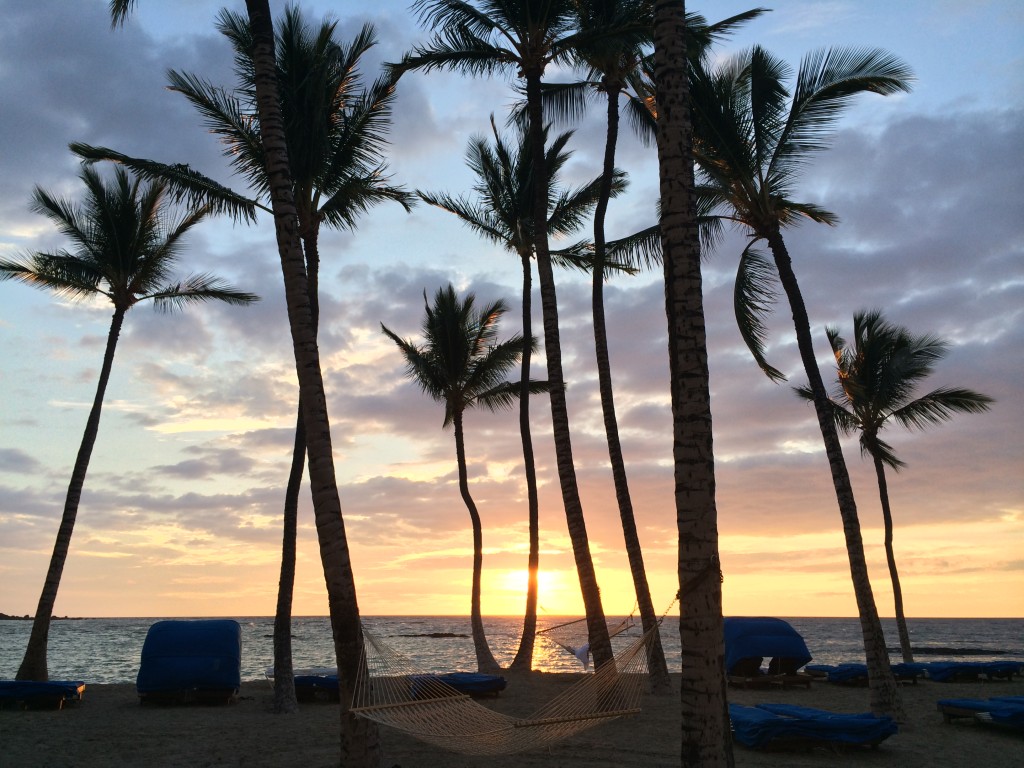 Stay: Mauna Lani Bay Hotel & Bungalows

Checking into this hotel felt like the honeymoon moment that we never really had… Our room overlooked the ocean (with palm tree lined sunset views) and had a huge balcony. After we checked in, we tossed on our bathing suits and headed for the ocean; within minutes were swimming with two sea turtles! We let them be but swam just close enough for it to feel like the Little Mermaid – dream come true.
See: Turtles, Whales and Dolphins with Snorkel Sail with Mauna Lani Sea Adventures
Depending on when you visit, whales might be migrating. Or, just take the catamaran out for a snorkel sail. You'll see dolphins and sea turtles, along with hundreds of fish.
Do: Mauna Kea Summit & Stars Adventure with Hawaii Forest & Trail
The world's tallest sea mountain (what?!), telescopes, and you can stop Maui from the top. We stayed for sunset and star gazing, which we highly recommend. The sunset view was incredible (and freezing cold!) and reminded me a lot of the sunrise from Maui.  For the best trip, make sure you head up on a clear night.