Don't Panic: Hiking Cinque Terre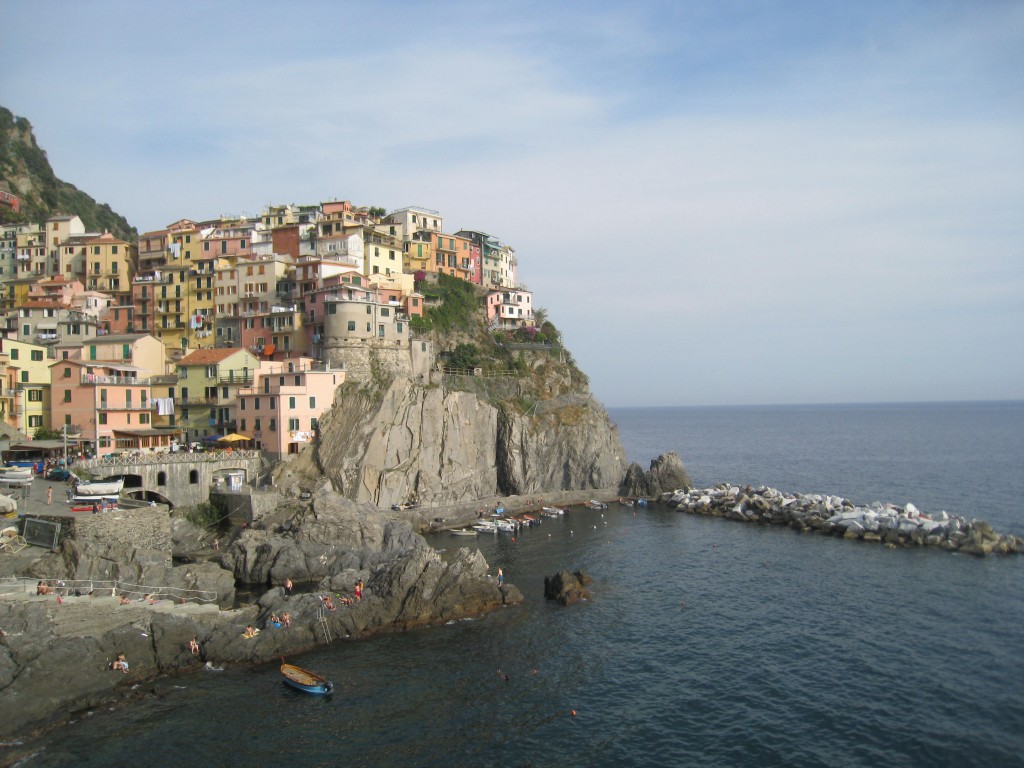 We had heard  how amazing Cinque Terre was for years before we were able to make it to this cluster of villages on the West Coast of Italy.  To give you an idea of what to expect, in case you haven't heard, the word most often used to describe Cinque Terre is beautiful, closely followed by relaxing and easy.  The average day here consists of laying in the sun, drinking wine, and eating seafood; which is to say this is a beautiful, relaxing place.  However, Cinque Terre literally means five villages, and each of the five has its own atmosphere and amenities. So, any trip to Cinque Terre would be incomplete if a visitor didn't take enough time off from drinking wine by the Medeterranian to see each one.
Now, like I mentioned, everyone we spoke to loved their time in Cinque Terre, but no one seemed to be able to describe how to actually do the hike through all five villages.  In fact, all the advice we could get was that there is indeed a trail that lead between all five villages, and no matter where you stay, you can do the hike.  We booked a room in Riomaggiore, so here we are going to outline our tips and trials so anyone else wanting to hike through all five villages can be prepared.
You will Need: Cinque Terre Card (park admission), Shoes & Socks, Sunscreen, Cash (for food), Water (can be purchased along the way)
Optional: Bug Spray, Bandages
Difficulty: 4
Now, there is a train through all five villages that runs on a regular basis, but by far the best way to see the Italian countryside is by hiking.  We suggest hiking the length of the trail, and then taking the inexpensive train back to which ever town you are staying in.
Note: There are only lockers in a few of the villages, so make sure you keep your valuables safe inside your hotel or hostel.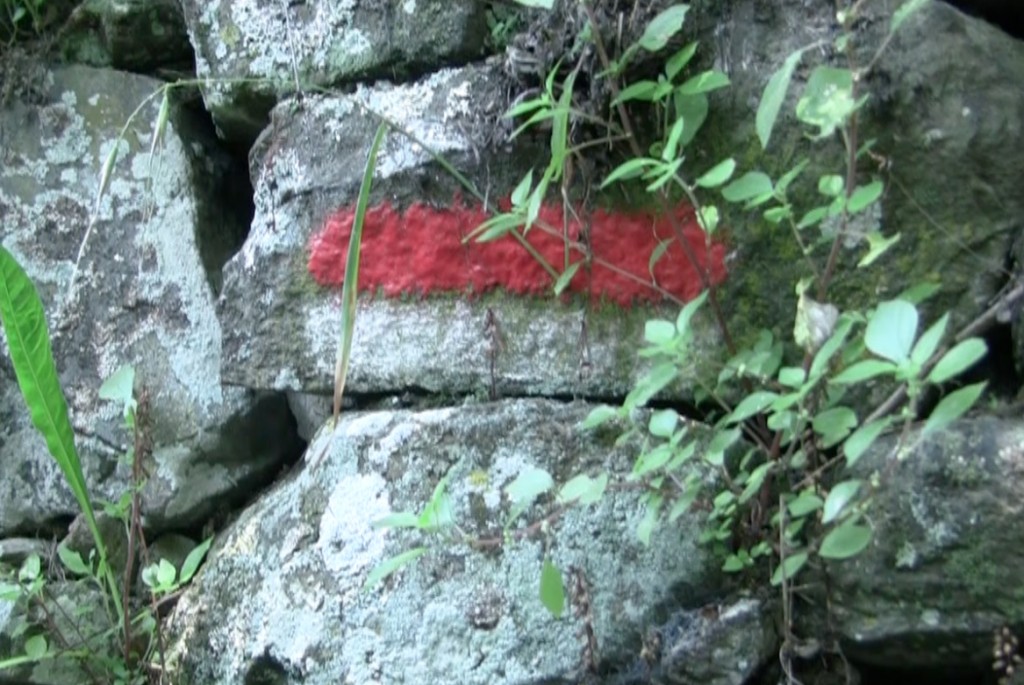 It's a 4 to 5 hour hike from one end of Cinque Terre to the other (factoring in a lunch break), with each stretch having it's own unique feel and challenges.  Before you enter the park, you will need a Cinque Terre Card, which can be purchased at a booth at the entrance to the hiking trail just outside of any of the towns.  This is just an admission ticket into the park (consider the 2 day pass as it is cheaper than two 1 days and allows for a second day of hiking – probably shorter).  You will need to pay in cash, so be prepared.  If you are not immediately stopped by a entrance shack, don't worry, there will be a booth up ahead the way, and no one is trolling the paths looking for people without tickets (this isn't the NYC subway).  With the ticket you will receive a map of the trail.  It is important to note that several trails veer off of the main trail.  While it is not too difficult to stay on the trail, remember to look for the Cinque Terre trail sign, a bar of red and white (pictured above).
We started in the most southern town, Riomaggiore.
Riomaggiore to Manarolo: (20-30 mins) This section of the Cinque Terre hike is titled "The Lover's Walk".  It is an easy 30 minute walk on a consistently paved surface that wraps around the coast line.  All along the way there are walkways or rocks to climb for a dip in the Sea.  Both Riomaggiore and Manarolo have easy access to swimming, and if cooling off is in order, better do it here before you get up into the hills coming ahead. On this trail you will also see locks hung along the railings, posts, wire, and anywhere a lock can be locked.  These are symbols of love, and an easy way to score points if your wife/girlfriend/boyfriend/lover didn't find this post.
Note: Though we would suggest starting early, this walk provides the best views for the Sunset, and is worth a late night stroll.
Tip 2: Apply Sunscreen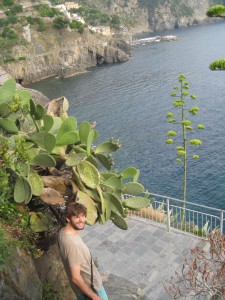 Manarolo to Corniglia: (1 – 1 1/2 hours) Again this is a pretty easy hike, their are some unpaved portions here, but the terrain is fairly level.  Besides the stunning views, a high point for me was the swigging bridge along this section of the path (fun!).  It's not until the very end of this leg that the hike turns into a traversing staircase climbing high up onto the tops of the hill and to the town of Corniglia; this is a harbinger of the two legs ahead.
Note: If you are traveling with children (younger than 10), these two prior legs are by far the easiest and will be enjoyable to walk with them.  The following two legs are much more strenuous, and might be difficult for families.
Tip 3: Pace Yourself
Corniglia to Vernazza: (1 – 1 1/2 hours) This is where having shoes comes in handy.  The majority of this stretch is traversing the hills between the two towns and is well removed from the seaside.  Overall the walk is more tiring than strenuous with unpaved and uneven terrain. Coming down on the other side, Vernazza is located right on the seashore.  There is easy access to the water which makes this a great place to cool off before launching into the last leg of the trip, which is very similar to this portion only longer.  As you hike into Vernazza, looking off down the coast, you can see Monterosso on the shore.  This will be an indicator of exactly how much of this trip is going to be up and down hills because it doesn't look that far away.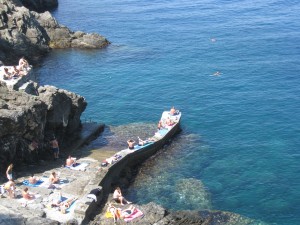 Note: The view is beautiful leaving Corniglia, passing by fields of grapes, but if you brought it, make sure you apply the bug spray; there were quite a number of bees when we were on these last two sections.
Tip 5: Stay Hydrated
Vernazza to Monterosso: (2 hours) The last leg of the trip is very similar to the stretch from Corniglia, a lot of unpaved surfaces going up and down hills.  Apply sunscreen, bug spray, and thank yourself for wearing shoes (not sandals like we did).
Tip 6: Save enough money for a Gelato

When you reach the end of your trip whether you went North and ended in Monterosso or South to Riomaggiore, the train station is not too difficult to find. (It's at the head of the trail in Riomaggiore, and, in Monterosso, just continue around to the far part of the town) Trains run on a fairly regular schedule, roughly once an hour, and the trip back takes less than 30 minutes.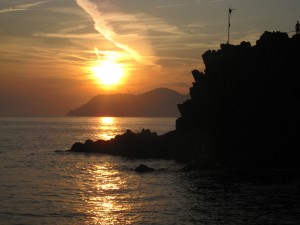 Note: Each town has its own wine.  You can get a glass of any of the wines in every village, but it might be fun to sample it along the way.
Last tip: We felt really safe the entire time we were in Cinque Terre but it should be noted that there are pick pockets around the train stations, specially around Monterosso. As with traveling to any new city, be mindful of your surroundings and people getting to close to your belongings.
Have you hiked Cinque Terre?  What was the most challenging section for you?