Day 28/30: Little Tokyo Walking Tour
March 13, 2011
by Jade Broadus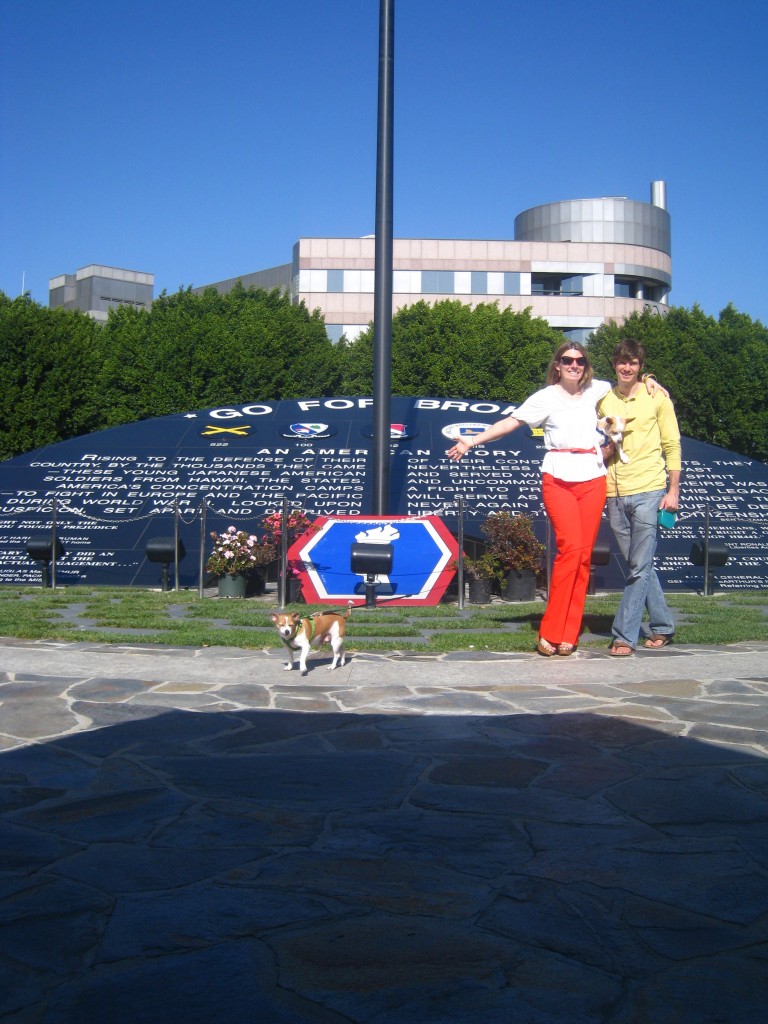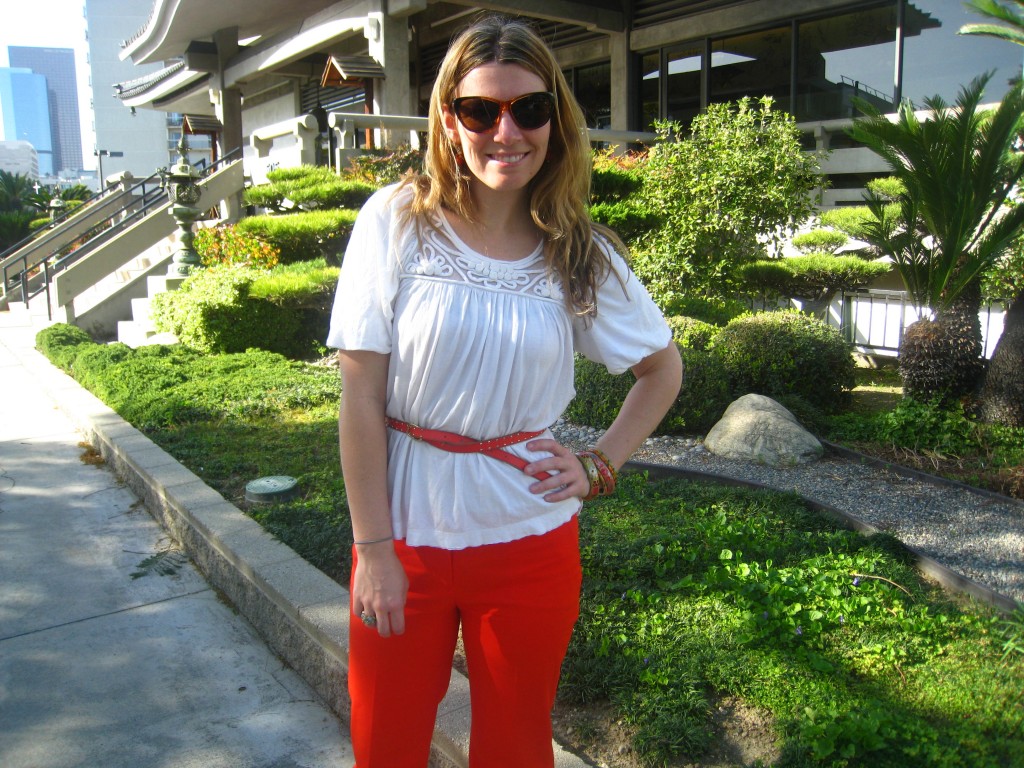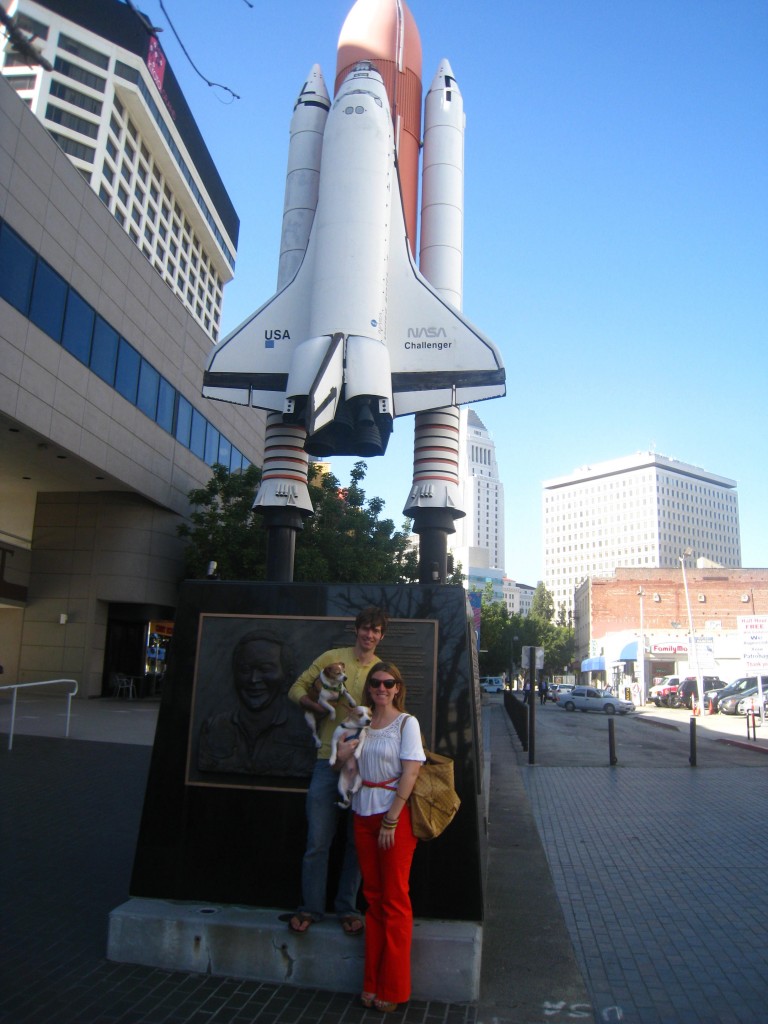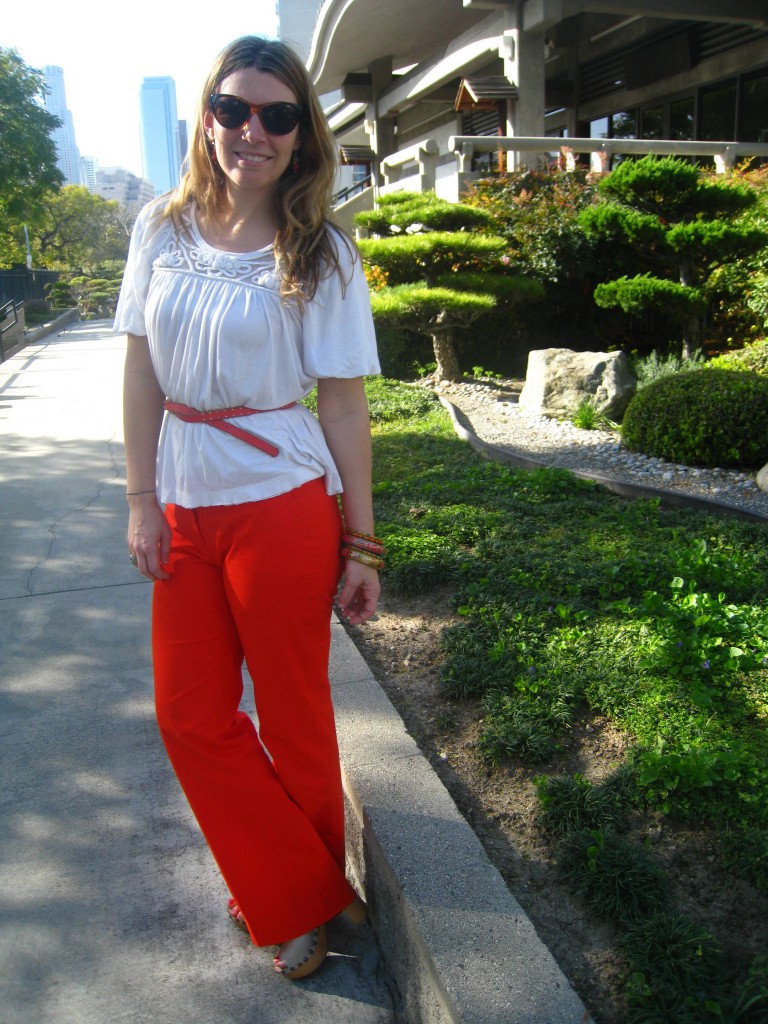 If you read our Travel your own City: Week 5, you would have seen this outfit already. (If you haven't read it- what are you waiting for- join the challenges!)
I choose this outfit because I wanted something fun, but more conservative (read = pants) for walking around incase we went into one of the temples or gardens in the area. Insert orange pants, metal/leather belt and neutral shoes and top.  I felt like I accomplished my goal with this outfit, but this isn't my favorite one so far. It works, but is just okay. Luckily the walking tour was way better than I expected and I learned so much about an area of town I didn't even know existed!  If you are in L.A. and need something to do one afternoon, I highly suggest this tour and then dinner at Far Bar afterwards!
Also, when I wear 5 inch heels, I am the same height as Bob!
What do you wear when walking around a city?