Day 20/30: Aroma Cafe, Studio City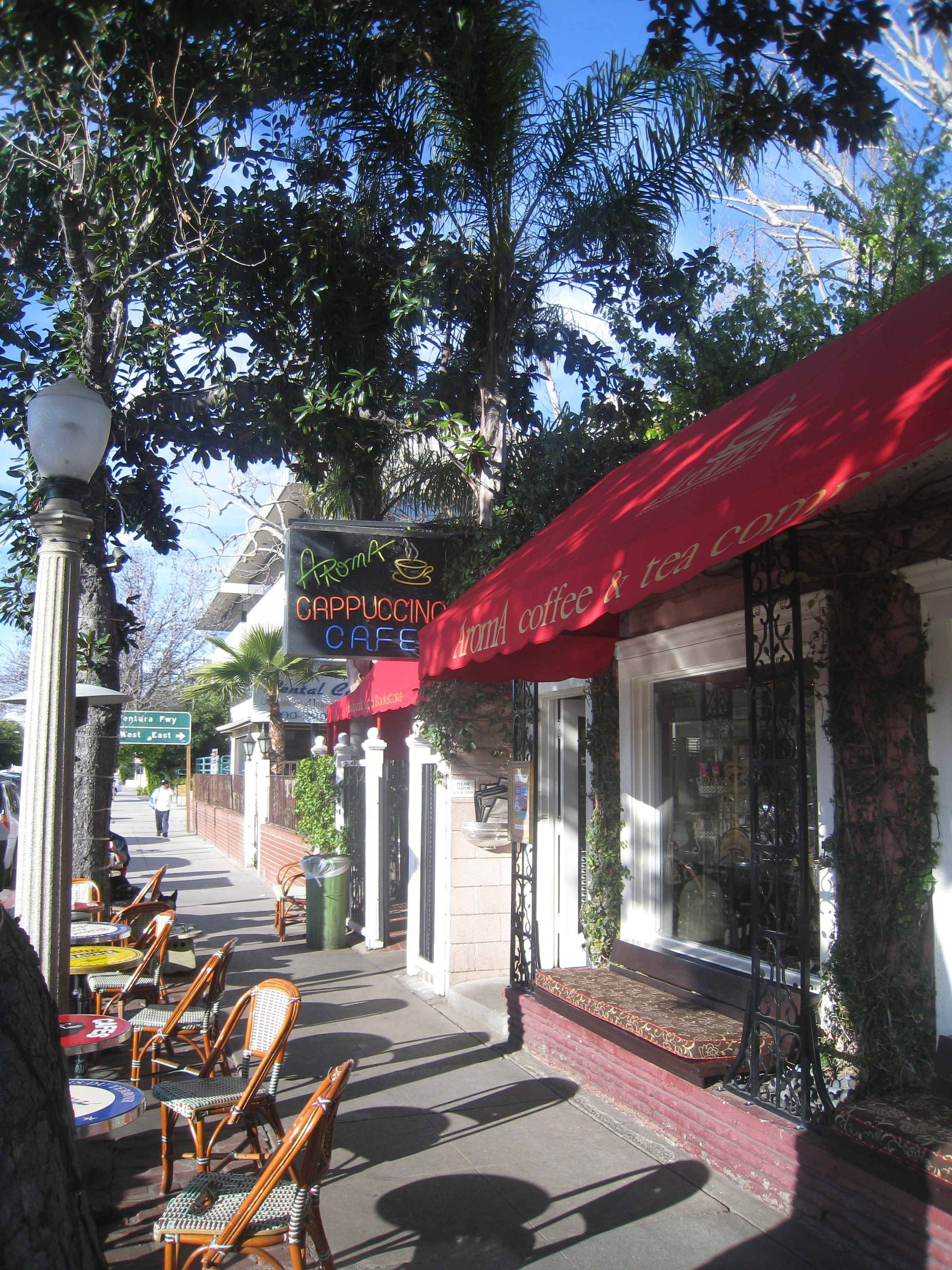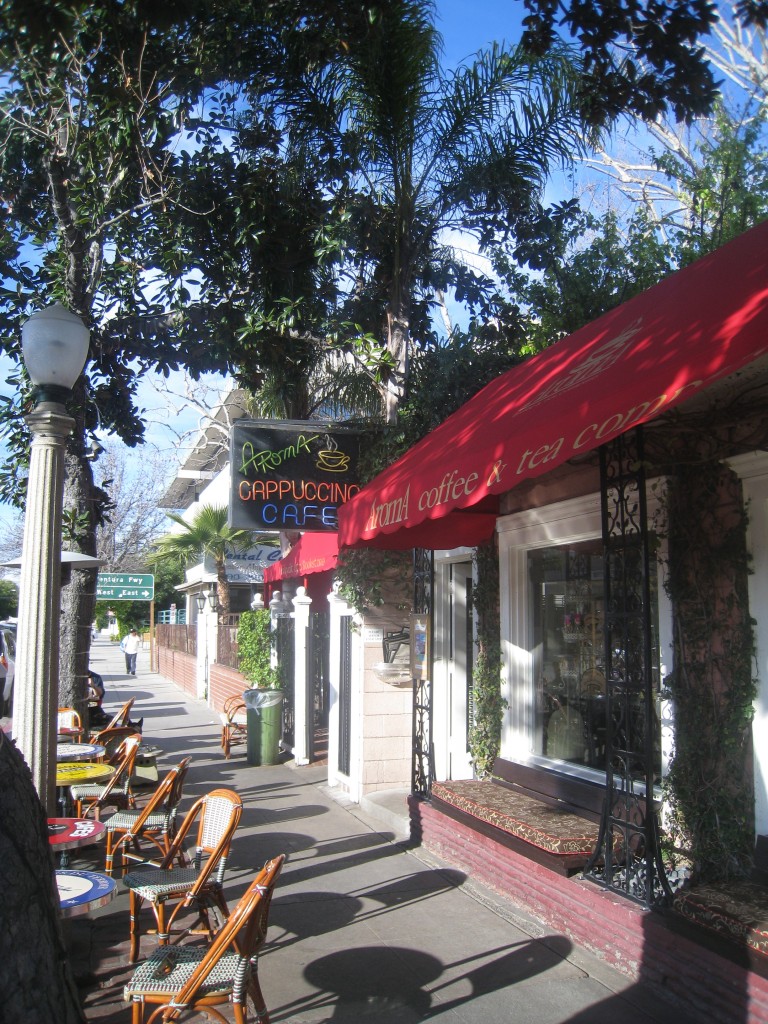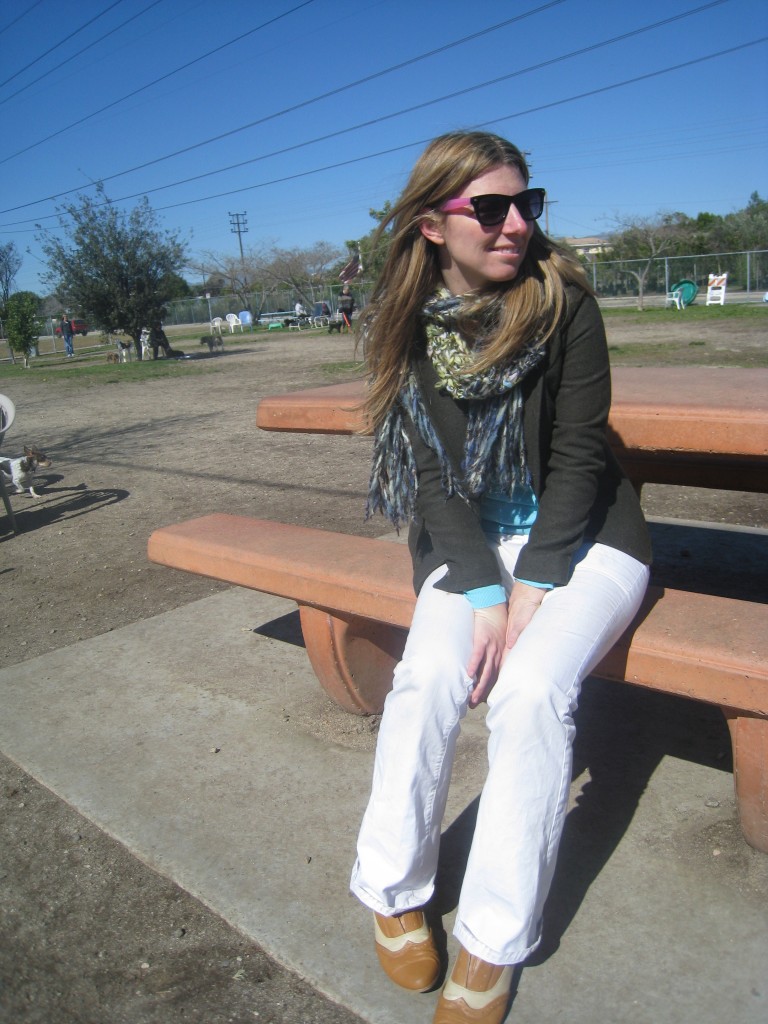 If Sundays are meant to be lazy days then Sunday mornings the laziest part of all. That is why Bob and I like to keep a very low profile, roll out of bed, walk our dogs to the dog park and then grab a pastry and coffee from Aroma Cafe, which is a little less than a mile away. This Sunday was perfect for a casual stroll to our favorite neighborhood coffee shop, especially considering the weather did a complete 180 from hail and rain to sunshine and a light breeze.
15 years ago, Aroma Cafe was just a normal cozy house located on Tujunga Blvd. The owner then decided to change it into a quaint coffee and pastry shop and has since grown into a full service restaurant with food made from only fresh ingredients and delicious cakes provided by some of the best bakers in Los Angeles.  Even though the food is really amazing, I usually bring people here for the atmosphere. I love ordering my food and finding an empty picnic table bench in the "back yard" to host my guest.
Outfit details: I've been trying to wear all the pieces I packed and I have to admit, it's been harder than I thought. I definitely have been gravitating towards certain pieces and recreating new outfits based on those same pieces. One of the main things I think I have learned so far is if you have five or so great pieces, you can pretty much swap them around, layer, take away and create put together and interesting outfits. Needless to say, this blue sweater was one of the pieces I have yet to wear. So, I decided to pop it on with my white jeans and blazer and top it with a colorful scarf. Easy Sunday dressing to a tee.
Is Sunday your lazy day?