Connecting Face First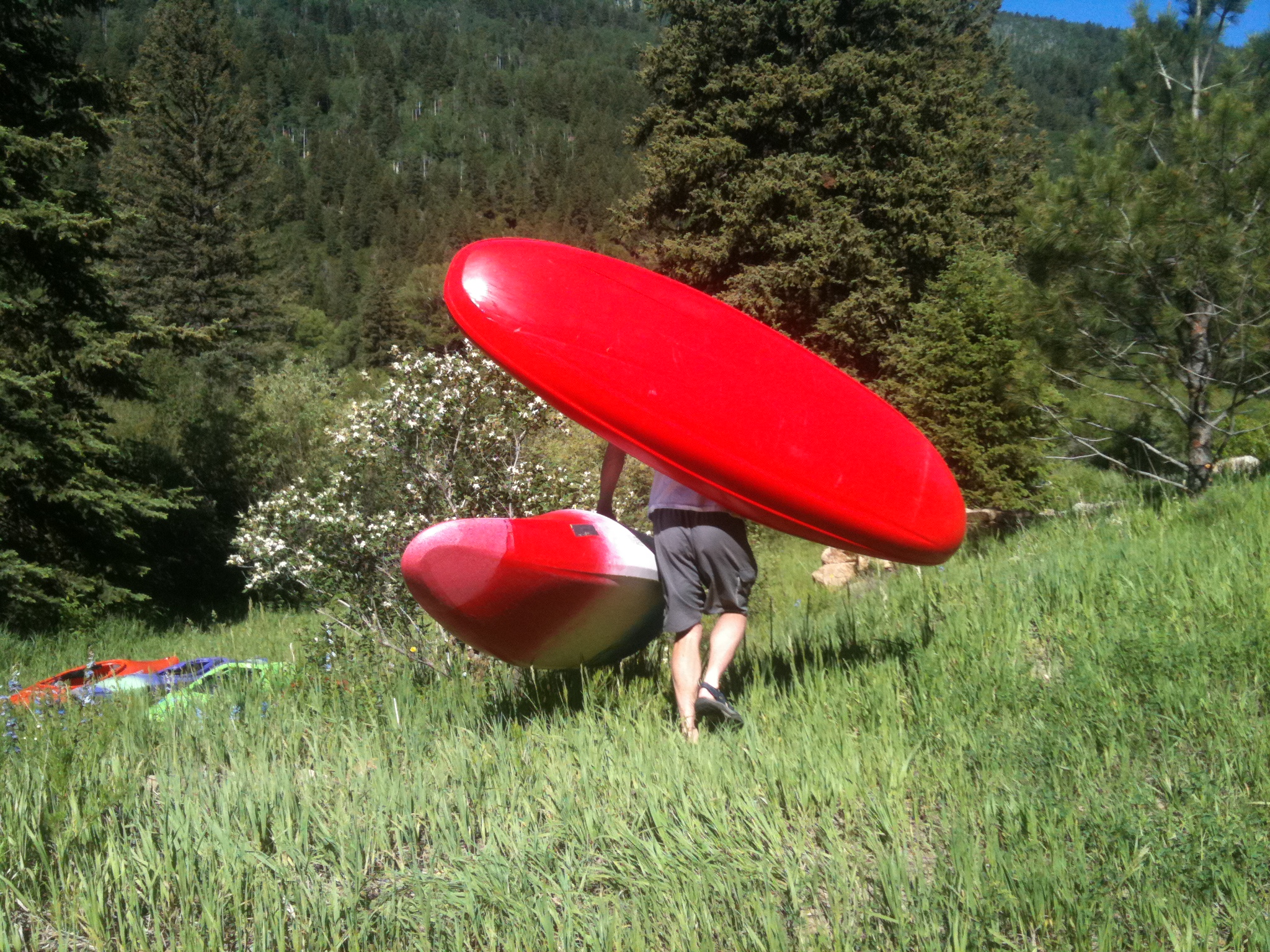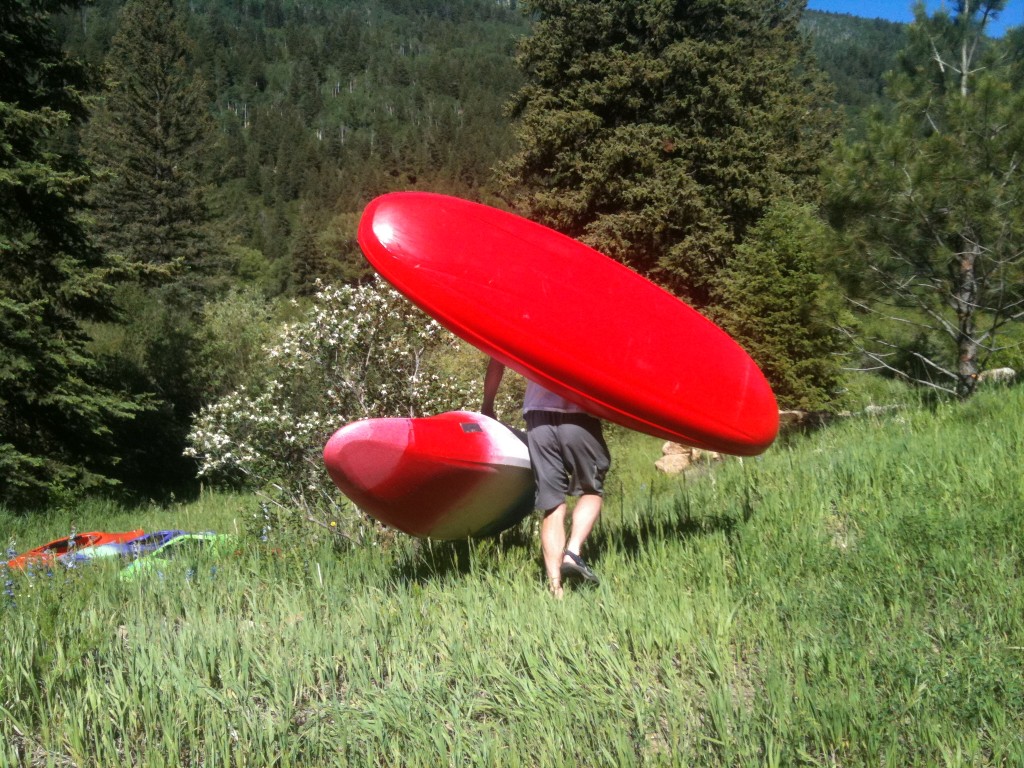 I ate water. I don't like to admit my failures, but there you go- I got the hard part out of the way first. I guess I should step back and say that I was fighting for bragging rights and maybe step even further back to say that I was taught every skill needed to avoid my spill, but ultimately today began with a benign hotel tour.
Our H2O Tour of Colorado is one of our first press trips, which I'm not mentioning for any reason other than the fact that we had never been on a guided tour of a hotel before this morning. (They're actually nothing like the guided tours at the Hollywood Tower Hotel aka Disney's Tower of Terror). Our experience was a showcase of what sets the Hotel Aspen apart from the other hotels in the area, which is the people and the service. This family/community theme carried through our day as we met Charlie and headed out to where I would ultimately escape death.
First things first, Charlie is my hero. I realize that some people may hyperbolize with such a statement, but I am not. From the people I've spoken with, Charlie is one of the pioneers of stand-up paddleboarding in rivers. I love SUP, so to meet the guy who took my favorite sport to a new level is awesome. Today he taught us kayaking, and not in open top kayaks either, we're talking full on wet-exit, splash-skirt kayaks.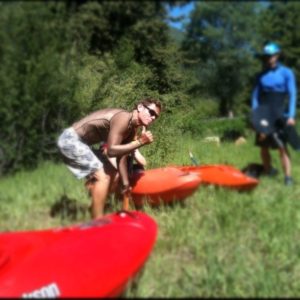 Charlie's company is Aspen Kayak Academy, and I would have to say that the instruction provided was way more through than typical vacation/beginner lessons. Charlie's team helped each member of our group individually, spending any time necessary to teach us not only the gist of each stroke or maneuver but fine tuning each person's movements so we fully understood the skill of each action. This is why my death defying tale is an anecdote and not an embarrassing story.
After testing our skills in a lake, we headed out to a river. The water was higher and faster than usual, but, based on our performance at the lake, Charlie decided we were advanced enough to go for a ride. Before long, our kayaking confidence lead to a race, and, I don't want to brag but, I showed up to win it. I ended up neck and neck with one of the guides until I flipped my kayak. The first thing that hit me was the freezing water. There was a split second of panic as my body contracted and I realized I had no air. I frantically grasped for my kayak, and suddenly I was hit by a vision- it was Charlie demonstrating a wet exit before we got in the water. At the time he said no one would need to use the manuver for this trip, but, as I calmly leaned forward and freed my spray skirt, I was infinitely thankful the he had taken the time to teach a wet-exit just in case.
I was out in a jiffy and before long we were dried off and headed to Carbondale, an emerging town outside of Aspen. Our first stop was Avalanche Ranch, a brand new hot springs. Soaking in the pools with a pristine view of the mountains was great, but meeting the family that owns the inn and springs was the most memorable part. Even spending only a few hours there, it was obvious to us how much care is put into the visitor's experience.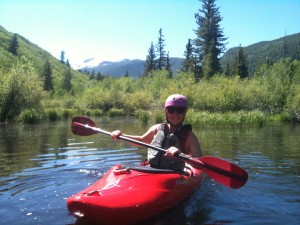 The family is warm and welcoming, and provides a great environment- totally worth a visit. However, the hot springs are not the only business of Avalanche Ranch, they sell eggs, honey, and meat- which brings us to downtown Carbondale and back to the community aspect of our day and this city.
For diner we ate at Restaurant Six89, a place that works extensively with the local communities to provide dishes made with local products. Mark, the chef that championed this idea, is an amazing cook, the food is fantastic, and knowing that, by eating, I am supporting the community farms, such as Avalanche Ranch, feels healthy and empowering to me; this isn't foreign factory food but tangible fare that I can personally connect to. This connection continued as we went to the Carbondale Beer Works, a local brewery which serves a selection of in-house as well as other Colorado based brews.
Overall, today I was shocked by how much the people tied themselves to the land; the hotel guide lived in Aspen, Charlie works and plays in the natural landscape, Carbondale opens its land for relaxation and home spun dining. There are few places on Earth where the people and the environment are bound as intimately as they are in this part of Colorado. As an outsider, it's impossible not to feel connected to what I'm experiencing here, and as a traveler that's the most amazing experience of all.