City Scenes and Map Scarves
March 14, 2013
by Jade Broadus
Walking my dogs outside today I realized two things: 1.) I want a taco. and 2.) It's hot. Since tacos are always on my mind, I was most surprised by the second thing. Apparently March 13 is the day that winter officially ends in LA and spring begins.
So long turtlenecks and cashmere sweaters, join the parka I wear once a year and the down blanket (that has yet to make an appearance this year) back in the closet. Now it's time to refresh my wardrobe with some spring accessories.
One accessory that I've become quite fond of lately is the casual scarf. (Genius idea, I know.) It is usually silk or a soft cotton and is easy to tie into a million different ways around my neck or bag to make any normal, everyday outfit look oh, so special. When searching for a said new scarf I stumbled upon these adorable city scenes and map scarves. How cute would it be to travel around wearing one of these? Once folded up, it would really only add a pop of color around your neck, but you'd still know that you were showing travel love to your favorite place.
Here, I've found a few new selections at big stores and a few on Etsy and Ebay. Which do you prefer? Isn't that Palm Springs one just darling? I really love the vintage, from 1954!, Florida one too. How cute would it be to wear it during my wedding weekend in Florida? How do you accessorize when you travel?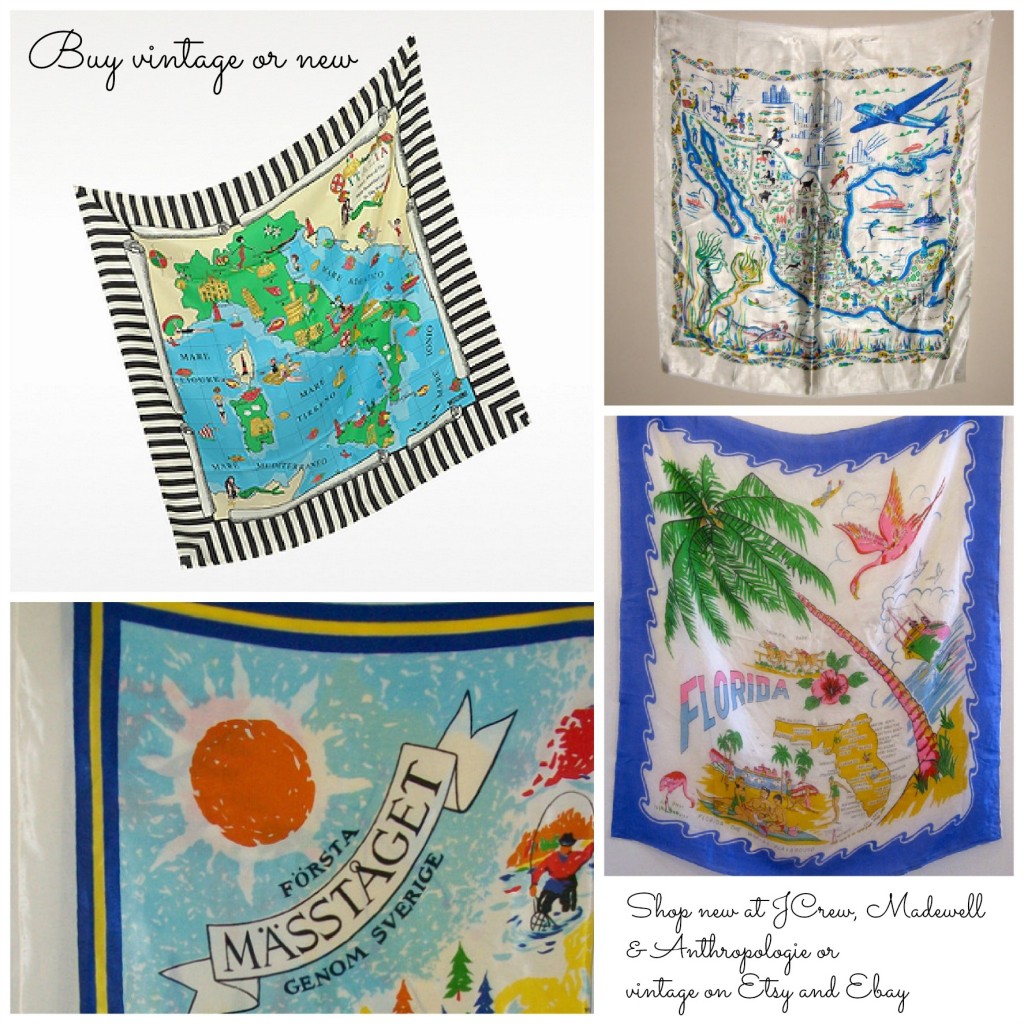 Here are some links if you want to check them out for yourself:
NYC Hoods– currently on sale!, The "Untouristy" Scarf Palm Springs, Los Angeles and San Francisco, basic map scarf, White and Black Cartoon of Italy map, Journey across Sweden on Etsy, vintage silk map of Mexico.