Killing Trees: Christmas Tree Hunting in Los Angeles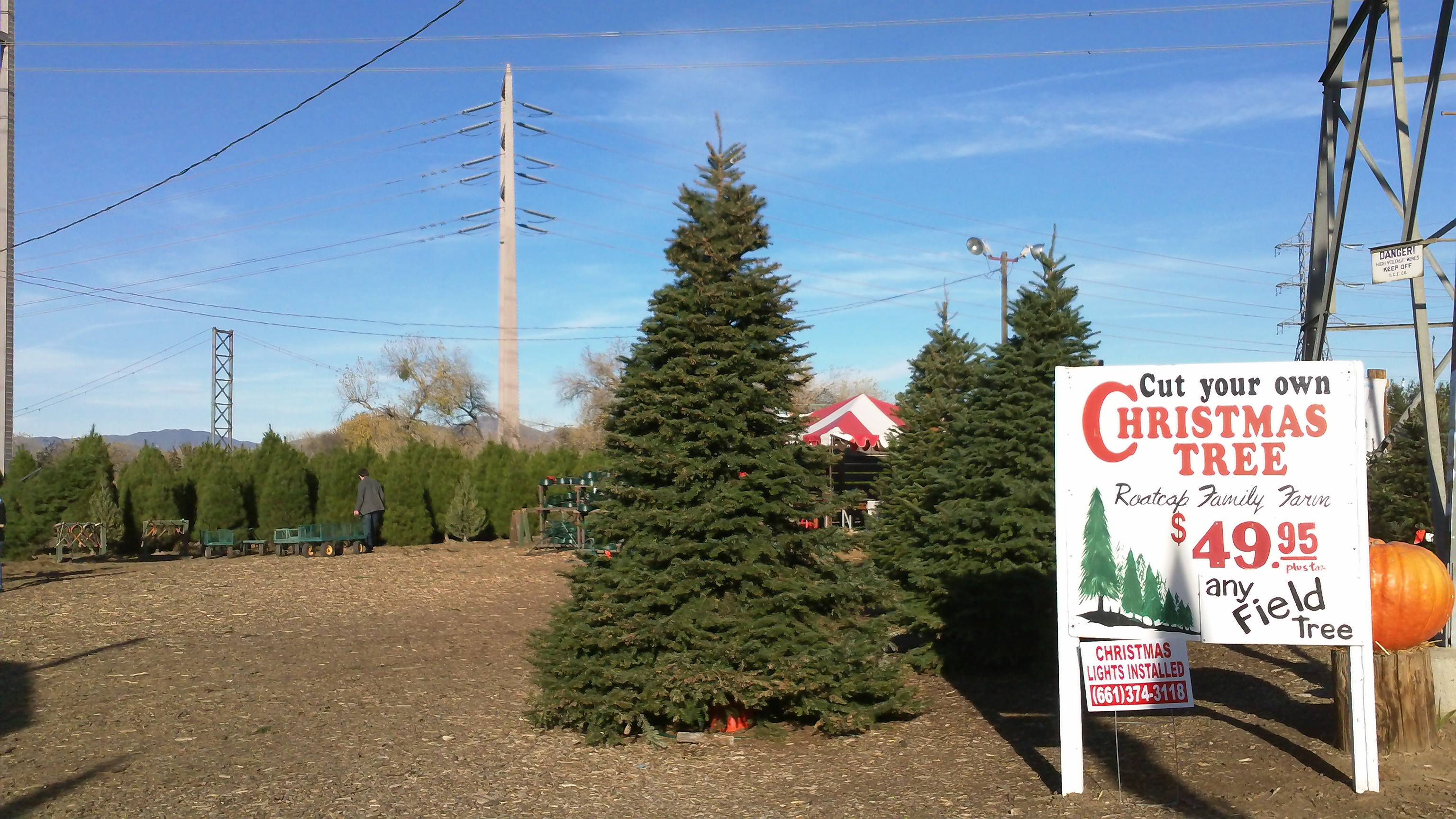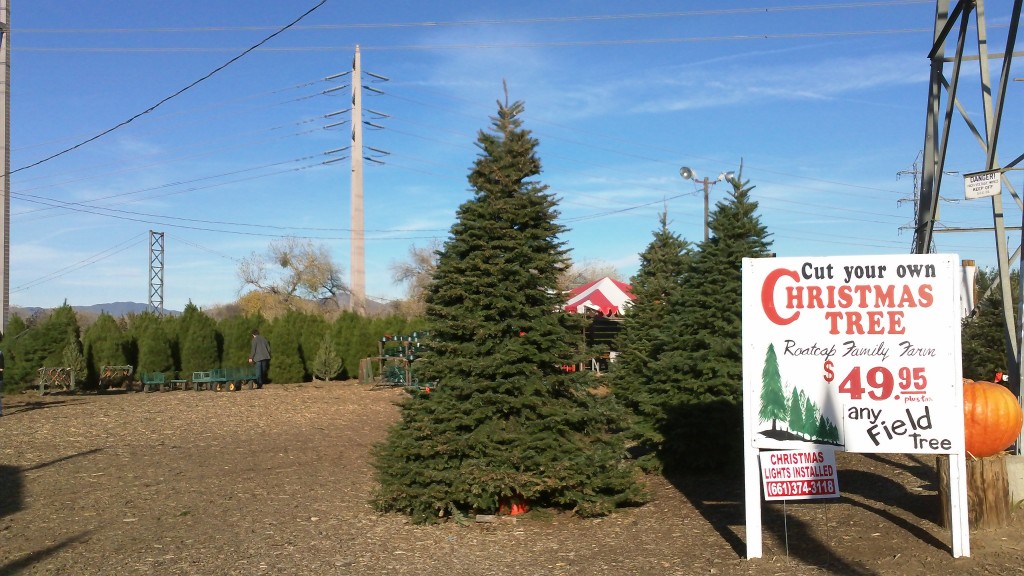 Cutting your own Christmas Tree is like climbing a mountain.  I seems like a great idea, climbing the mountain, and the way down is easy, but in the middle there is this huge hump to get over.  It doesn't matter how great the beginning and end of the climb are, the few final steps to the summit are grueling.  The actual chopping down of the tree is the summit of Christmas Tree Mountain.
My Dad always put himself in charge of cutting down our tree because, I think, he liked the idea of the down hill slope, that and he is the biggest Christmas nut I know.  Every year, he loved the idea of going out to the farm, and managed to keep his excitement up right though the first ten minutes of sawing.  When the tree wouldn't budge, he let us all know he was ready to be done laying in the dirt.  Yet every year, with him sawing and us pushing, we managed to knock down our own Christmas Tree, and, looking back, I'm glad we went through this together.  It's a special type of bonding, when you know someone is signing up to be a little bit miserable for the greater good.  With that in mind, Jade decided we should cut our own tree this year.
(Click here if Video Doesn't Load)
There are a number of Christmas Tree Farms in LA; many of which offer petting zoos, cider, etc.  Check out farms near you(this site lists Christmas Tree Locations all over the world) and choose the experience that best fits what you're looking for.  For me, it's important I find a place with a great atmosphere.  Since I'm not very religious and too old for it to be socially acceptable to hold other Christmas beliefs, this is the most Christmasy activity I can do — beside Christmas morning.
While Nancy's Tree Farm didn't have any of the extras I mentioned, it did have tons of large Christmas Trees, and a staff that was happy to help.  For a quick trip out to a Christmas Tree field, this was a great stop.