Chicago Food and Beer Walking Tour with Viator
August 6, 2014
by Jade Broadus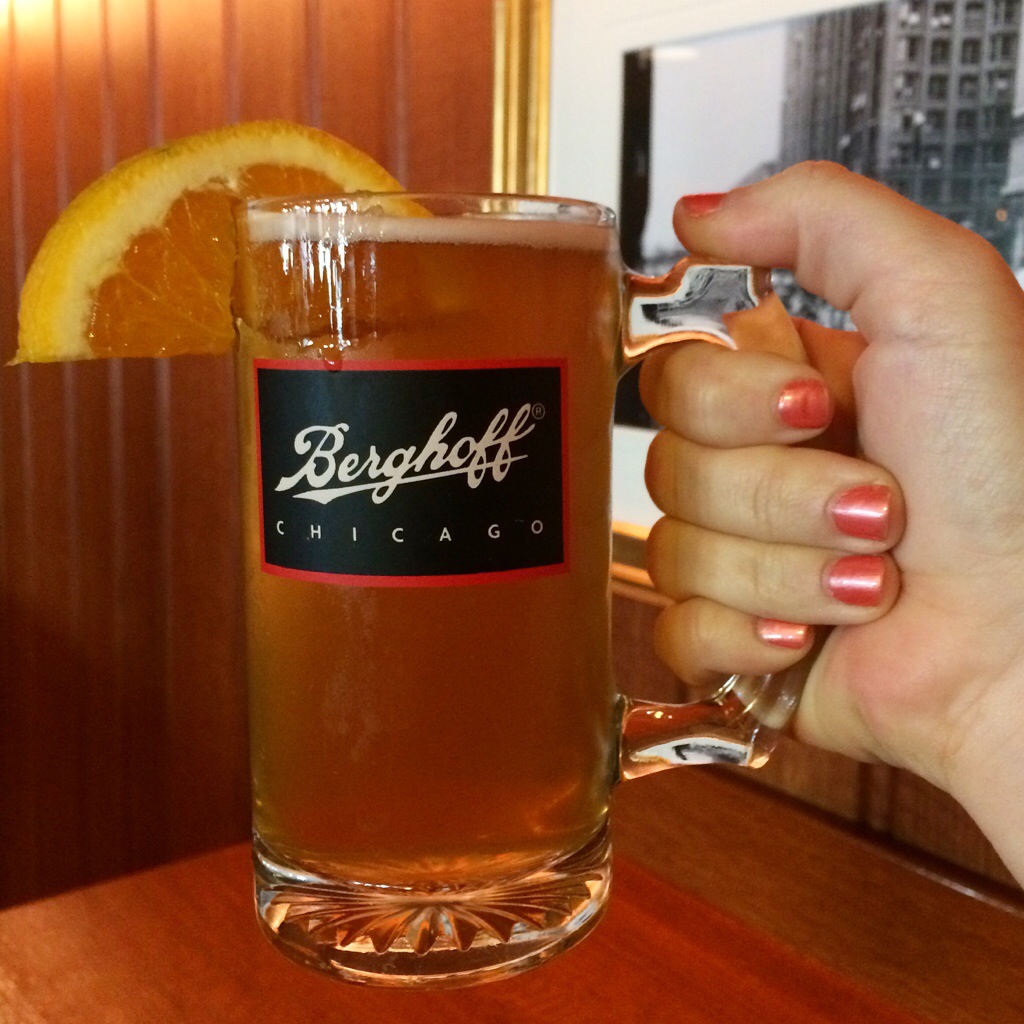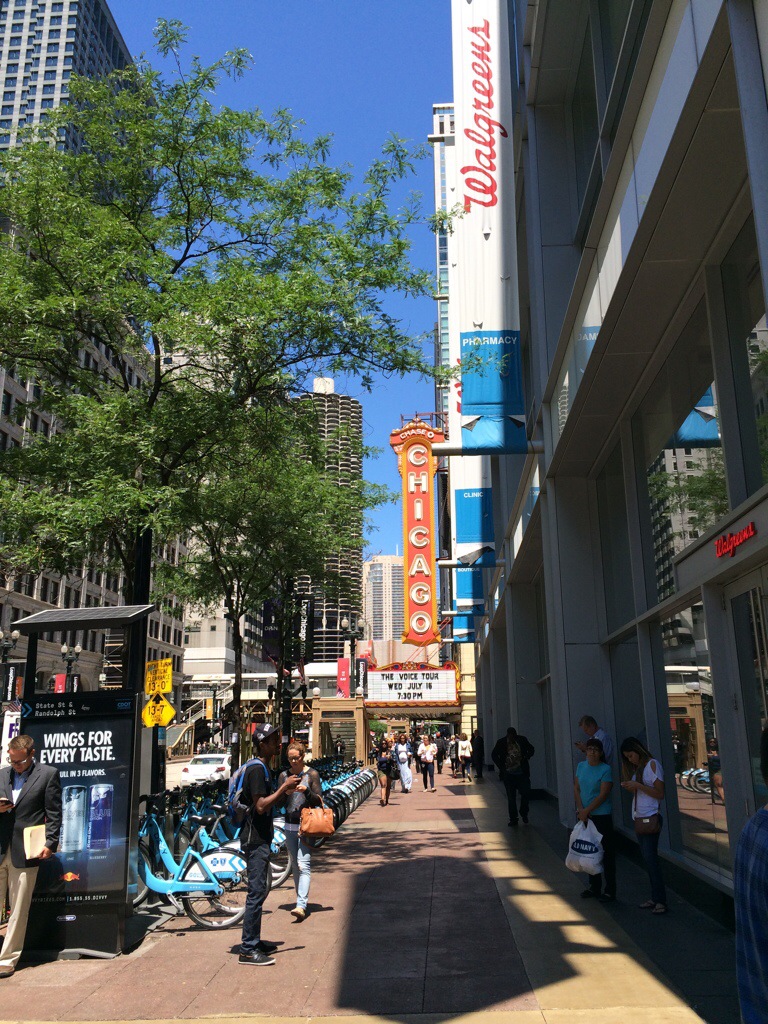 Having visited Chicago several times now I am familiar with the great shopping on Milwaukee Ave and have taken many selfies at the Bean, but I don't know much else about the streets or famous buildings. After Bob read The Devil in the White City, Chicago and Chicago's incredibly interesting history was all he could talk about for several weeks. With an afternoon free on an upcoming business trip to Chicago, I decided to book a walking tour of the Loop area to familiarize myself with some of those iconic landmarks.
Scanning Viator's Chicago tour options, it was a no brainer which tour I should take. If you've check out my instagram lately, you know I love food and beer and that those things make up the majority of my feed. Deciding to join a Taste of Chicago Walking Tour was the best decision for a gorgeous summer day in downtown Chicago.
This tour combines four things that I love: walking, history, food and beer. With five stops covering a bunch of iconic Chicago style foods like deep dish pizza and hot dogs plus sampling several local Illinois craft beers, it was like the tour was made for me.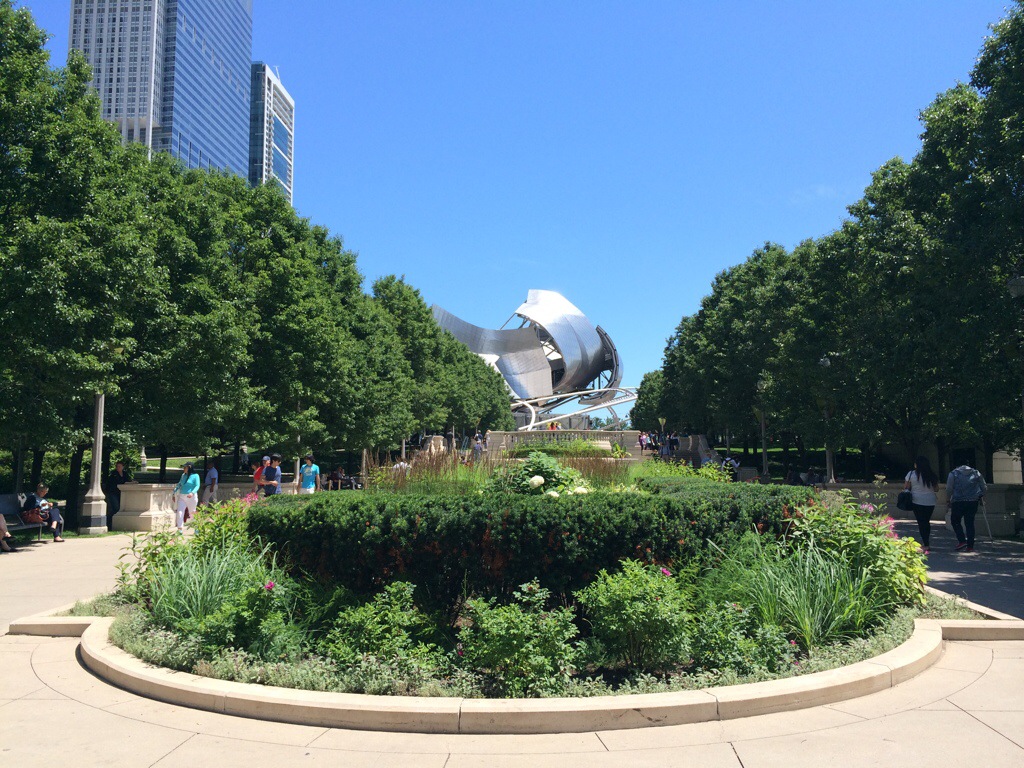 We started off at the Chicago Cultural Center, a building that every tourist and resident should visit at least once to see the incredible artwork on the ceiling of the main room. It's not the style of the Sistine chapel but it's equally stunning to see in person.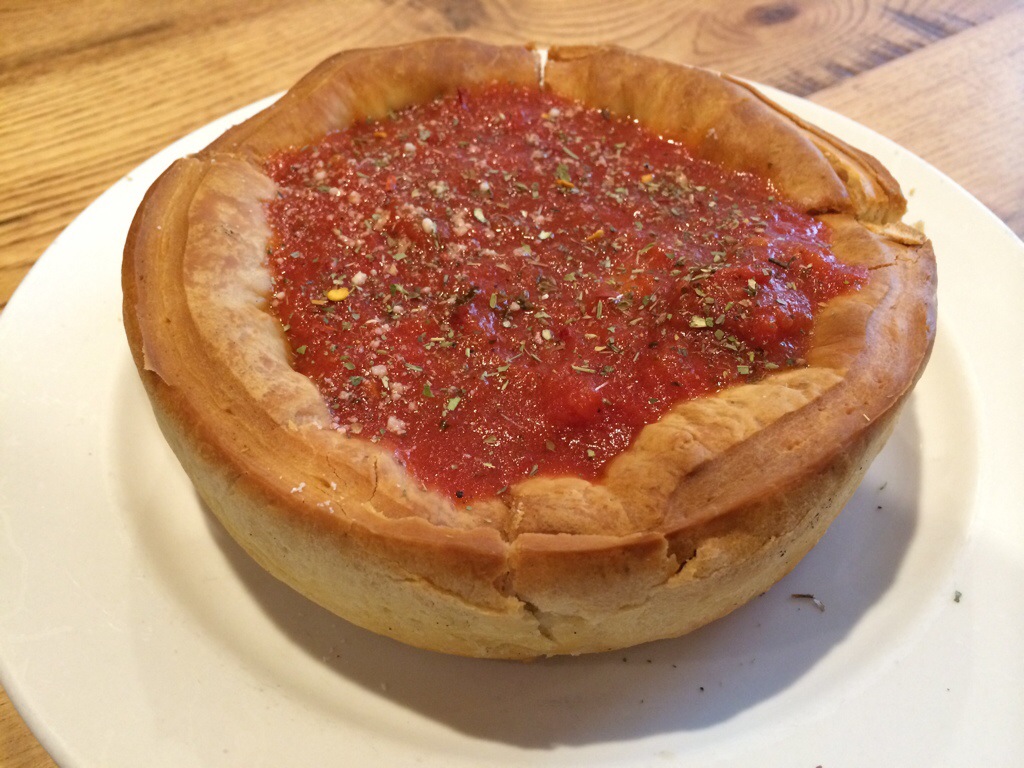 Funny enough, I was the only tour goer that day and so I had my own private guide to Chicago. I could ask as many questions as I wanted and we could hop around quicker than if we were with a larger group.
Our first taste test was Chicago style deep-dish pizza from Giordano's Famous Chicago Pizza, where we ordered a traditional cheese pizza to split between the two of us. Thick and cheesy, I could have finished off the rest of the pizza if we weren't going to be eating other foods.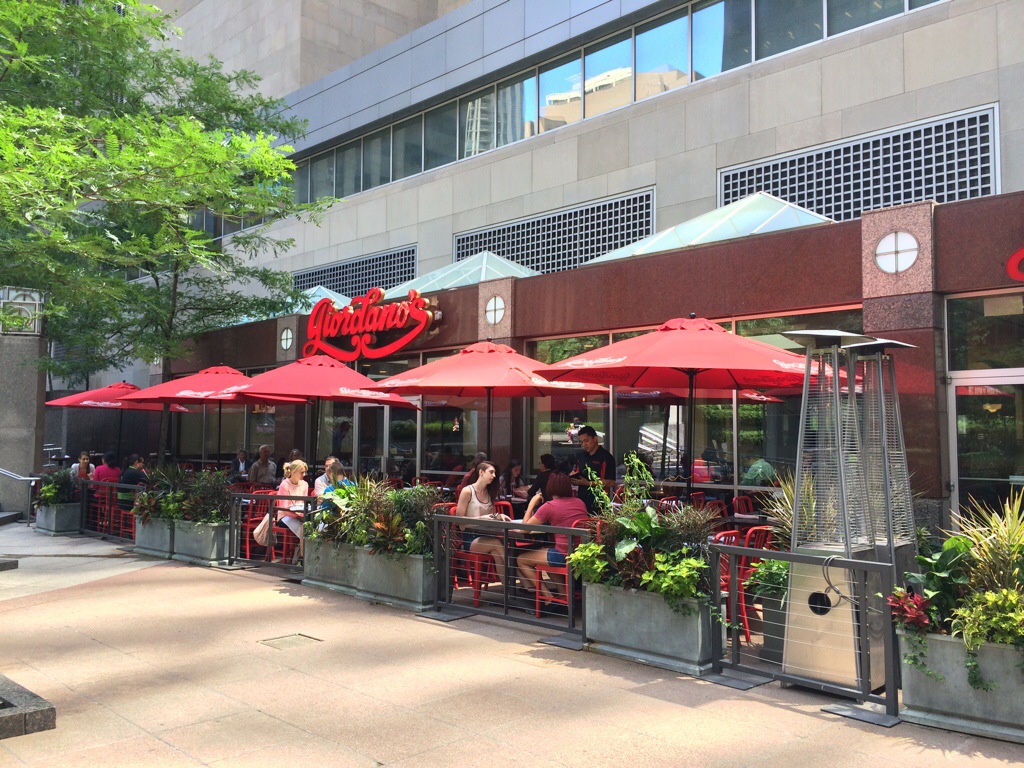 Viator Perk: Usually deep dish pizzas take 45 minutes to cook, but with this tour your pizza comes out in seconds because the tour guide called ahead to each location so they get everything ready for you. It's the VIP treatment of walking tours.
Our second stop had us walking by the Bean, one of my favorite spots in all of Chicago. I know its cheesy and so, so touristy but I love it. I love the reflection of the park and city in the Bean depending on what direction you're looking at it from. We snapped a few photos and headed underneath to Park Grille at Millennium Park for our first sip of Chicago craft beer. I tried Chicago Smoke from Revolution Brewery, which was smooth and hoppy, just like I like 'em.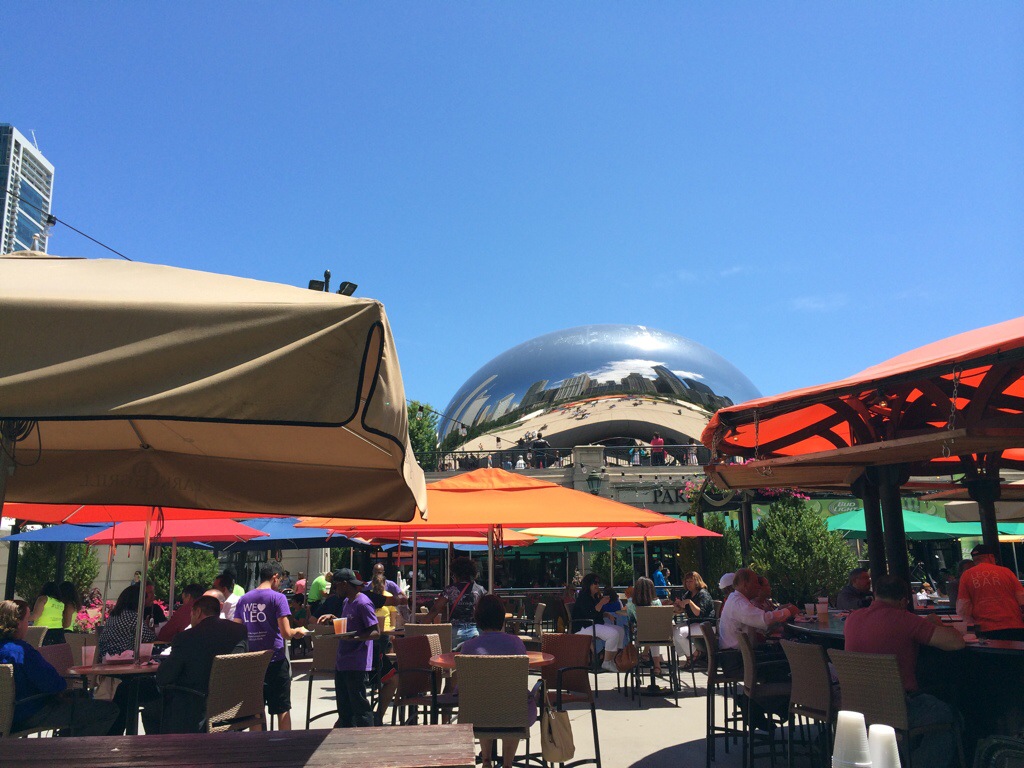 We chatted up the bartender, who was just back from an incredible hiking trip in Colorado and learned that my guide was heading out on a three week biking trip from Chicago to Montana and onwards to Seattle! Another perk of being the only tourist, I became fast friends with the guide and restaurant servers.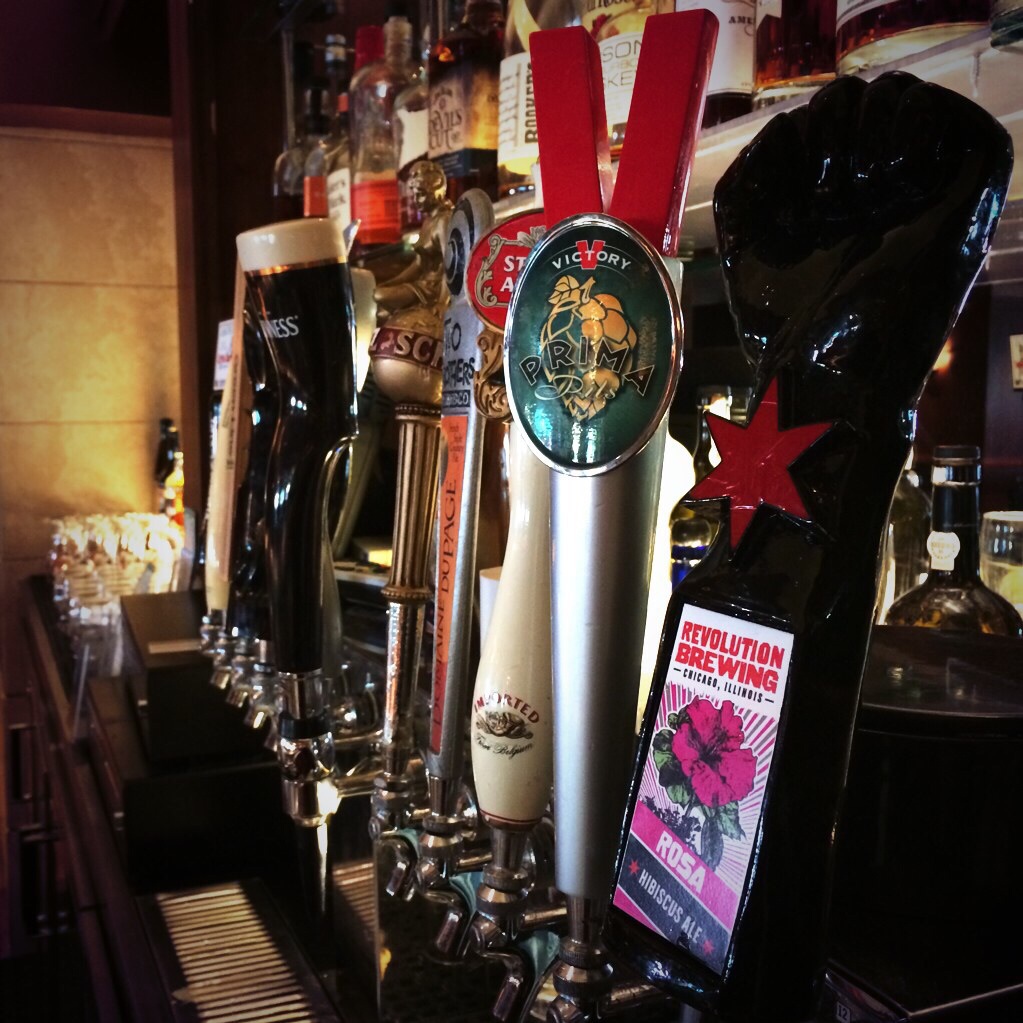 Ready for some more food, I mean it was lunch time after all, we left the bar for a Chicago style hot dog complete with seven- yes, seven- ingredients. When the guide asked me to guess what the ingredients were, I immediately said ketchup and was immediately wrong. Ketchup is a no-no when it comes to Chicago style dogs that actually have onions, relish, tomato, pickles, sport peppers, celery salt and mustard on top of a poppy seed bun.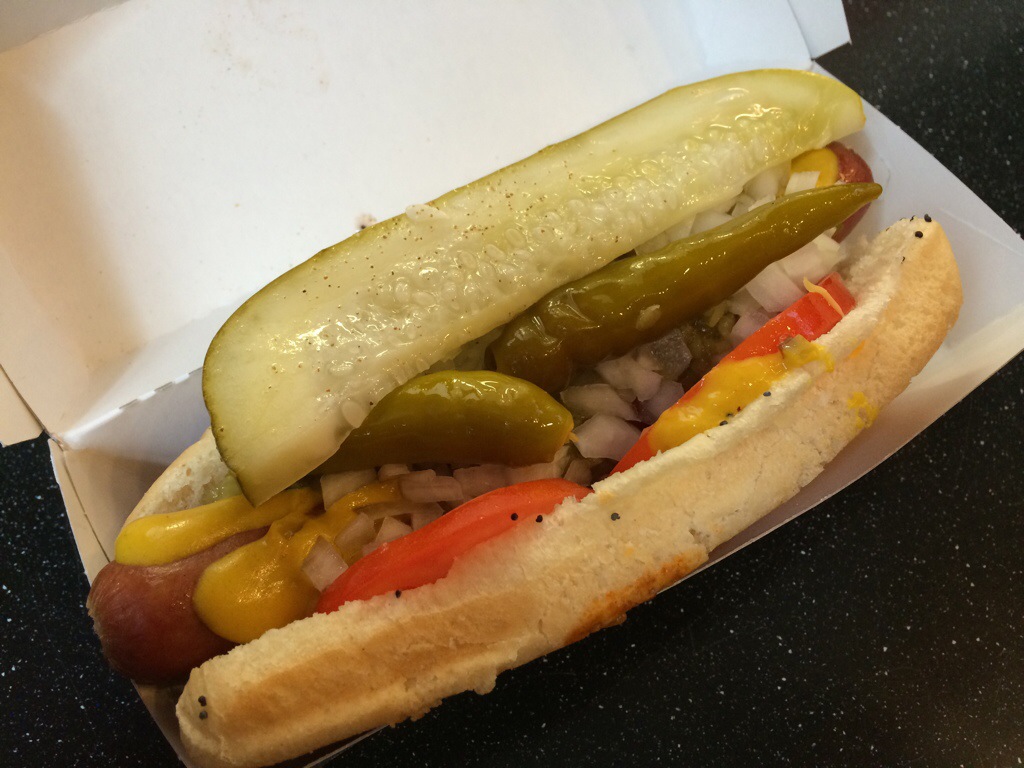 I'll admit, I was a little worried that I wasn't going to like this hot dog. I'm a traditionalist when it comes to foods I feel are best served at a backyard BBQ. I was actually really surprised when I took my first bit and loved it. The hot dog was super refreshing and even though I ate the whole thing, it wasn't filling. I seriously could have had two! (Make your own Chicago style hot dog using this recipe!)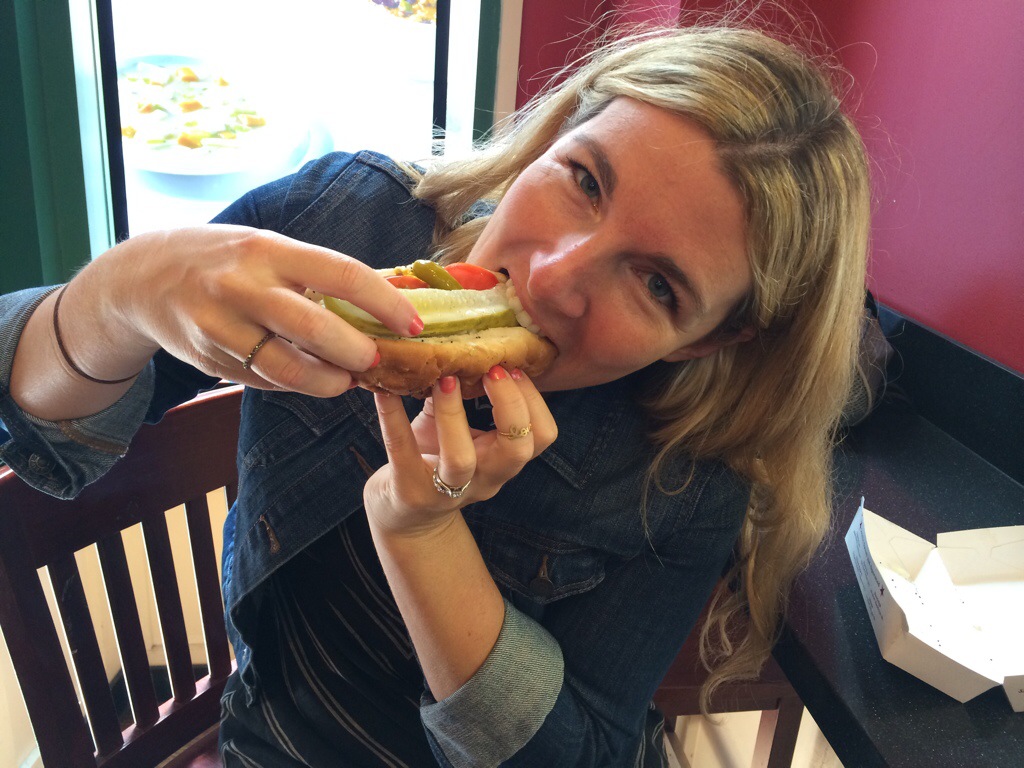 Moving on, we stopped by the beautiful Palmer House, a hotel that still has the original iron peacock doors to greet visitors. The hotel is very grand and we were only seeing the hotel lobby bar. Several Presidents and celebrities have stayed at the Palmer House hotel and I would love to take a peek inside one of the rooms.
We were there to try to brownie, which was actually developed by Mrs. Palmer's chef for a treat to serve at the Chicago World's Fair. When I asked Bob about this, he nodded his head, saying how the brownie was mentioned in The Devil and the White City.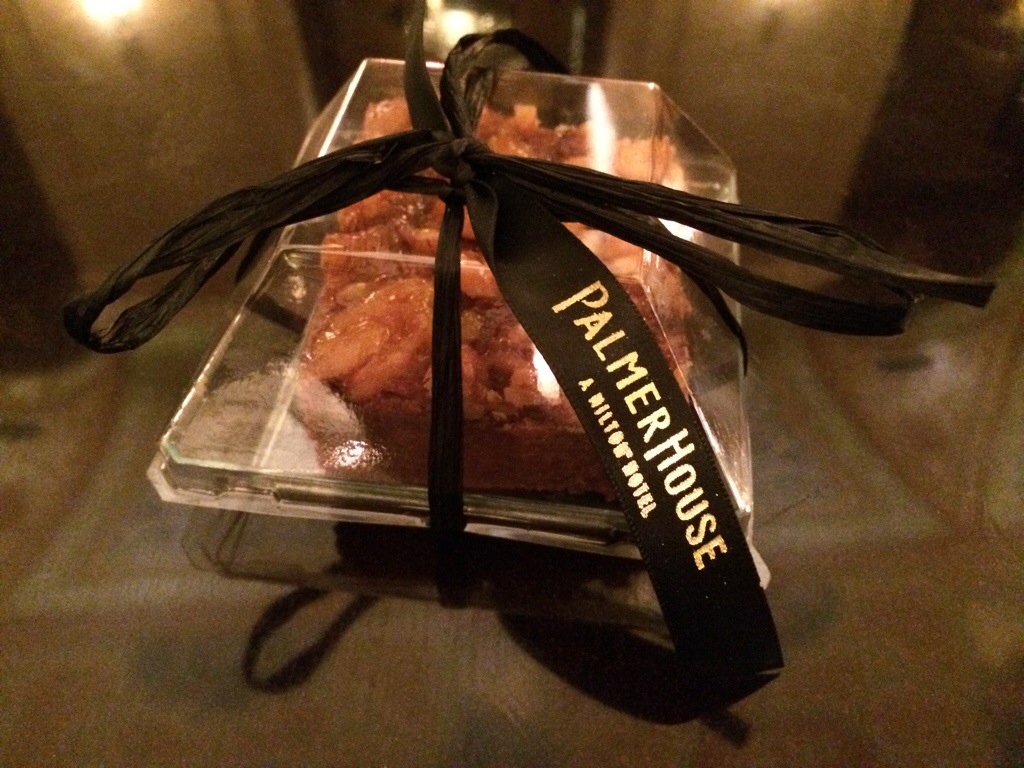 This brownie was unlike any brownie I've ever tasted. It was thick and gooey, almost tasting like a big piece of fudge. It was delicious. While I only ate half of mine at the Palmer House, I took the rest home for later.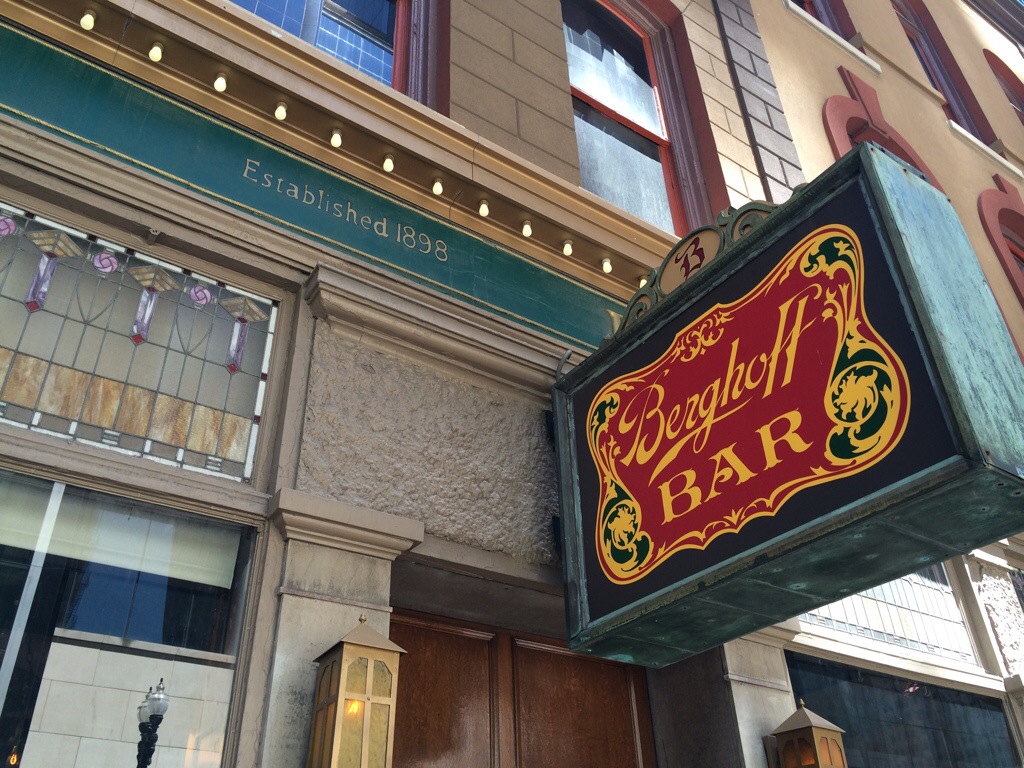 Super thirsty after the dense sweet treat, we walked to our last stop on the tour, the Berghoff Bar and Restaurant. This bar has a unique history with prohibition and women's equally, and after a sit-in by a large group of women they finally started serving drinks to both genders. Present day the bar is hopping, with business meetings and big group lunches regularly. We found a great spot at the bar and tried two more local beers before picking a final pint to end the tour.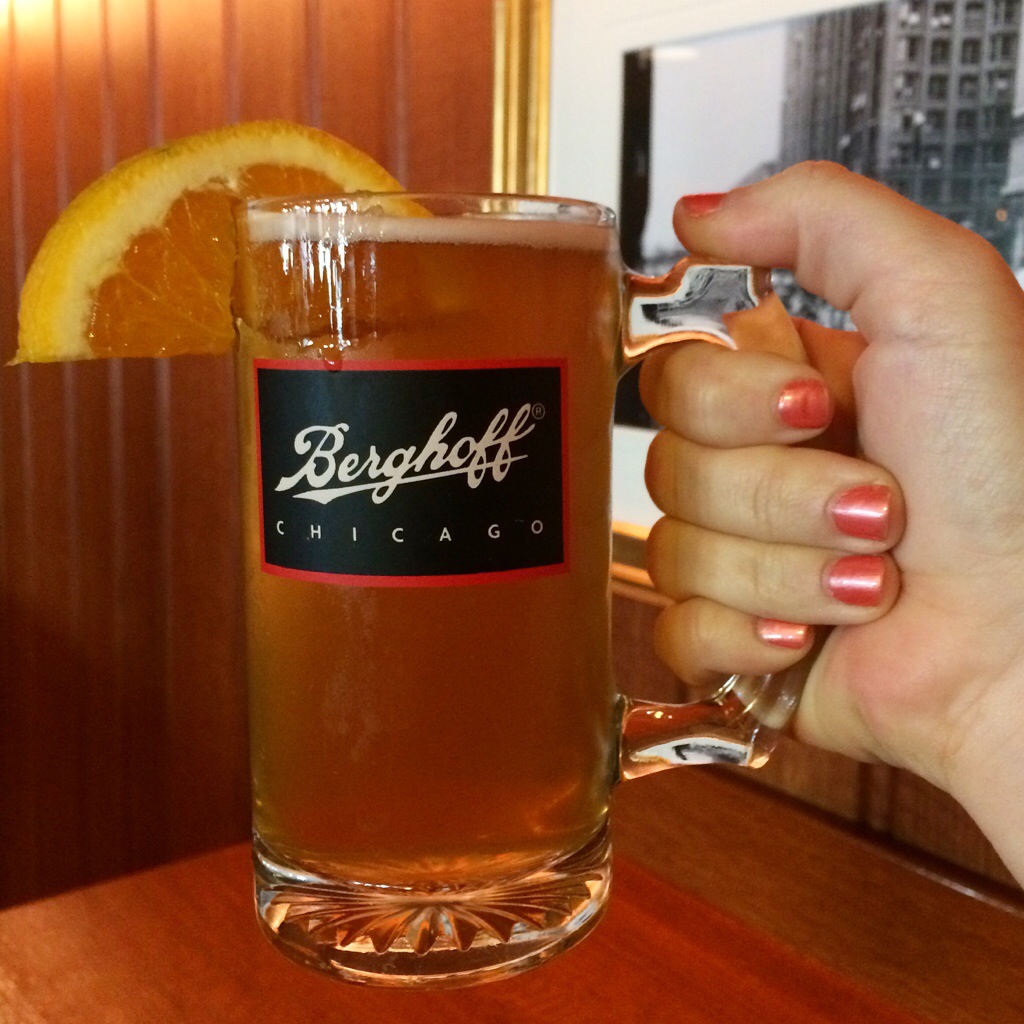 Finishing that last sip of beer I felt like I learned a lot about Chicago's food culture and some important historical moments I had never heard about before. If you're looking for a unique and fun way to explore Chicago, I highly suggest this tour. I liked it so much that I'll have to do it again with Bob, this time he can be the one asking all the questions.