Canary Islands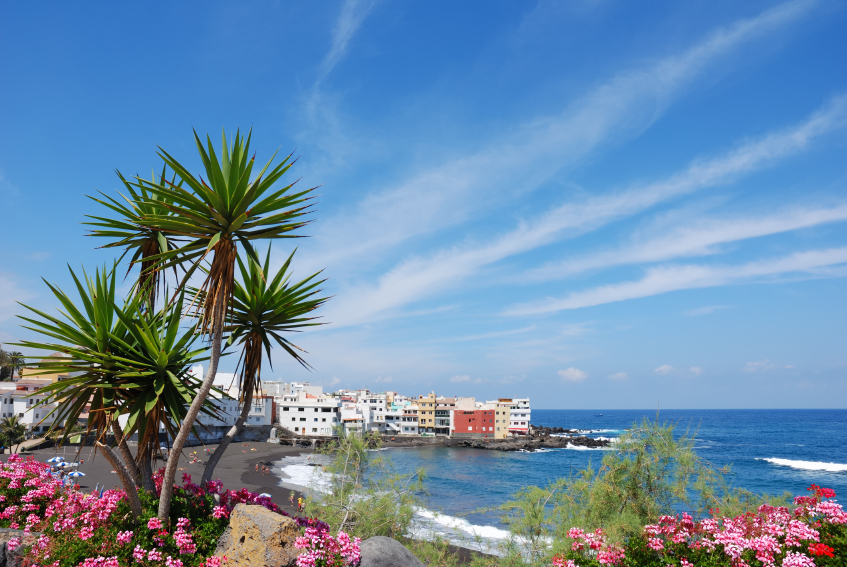 We have slowly started planning our wedding (we finally set a date-yay!) and while there is still so much to do, I'd rather start planning the honeymoon!
We keep going back and forth on locations. Should we pick something closer to home and spend more time there, ie. a flight that is under 8 hours, or pick somewhere further away that we might not have the time for during a regular holiday, ex. New Zealand. Or do we just stop thinking about logistics and just start dreaming?  If we are going to dream, I'm going to think about a two week trip to Spain, Morocco and the Canary Islands.
The Canary Islands are located west of Morocco, south of Spain and have a relaxing consistent temperature of 72. Since the temperature is relatively the same all year, the islands are a huge tourist destination. The low season, if there is one, is between November and early December and again from April to June. Since our wedding is going to be at the end of April, this sounds like we might have stumbled upon something great here.
Why the Canary Islands?
Besides the beautiful beaches and perfect weather, the seven volcanic islands offer a wide variety of activities and resorts. Between surfing, snorkeling, scuba, sailing, kayaking, hiking, visiting the unique towns and carnival parades, there really is something for everyone- and something to always keep you busy. Bob and I are those types of people who like to relax on the beach for about twenty five minutes and then we are ready to explore and move around.
We love to get in the water and have as many animal encounters as possible. The Canary Islands seem like a sublime place for snorkeling and diving with a wide variety of marine life. Sharks, moray eels, sea cucumbers, starfish, jellyfish and crabs all call this area home. Oh, yeah, and there are FIVE species of marine turtles on the islands and in the water. Turtles are one of my favorite marine animals and to see so many different kinds all in one place would be incredible.
The official language is Spanish, so I feel confident that we could get around with the amount that we both know. (We were surprisingly successful in Cancun and I felt fairly confident in Costa Brava earlier this year.)  Idealy, we could fly into Barcelona (Bob's never been), explore the area and then fly to Tenerife, the largest of the islands. After a few blissful days, catch another flight to Morocco. It's a part of the world neither Bob nor I have traveled to and one I have always been curious about.
Doesn't that sound like honeymoon heaven? What do you think? Too many places, not enough time? Should we focus on one destination? What would you do?