Travel Inspiration via Netflix: The Way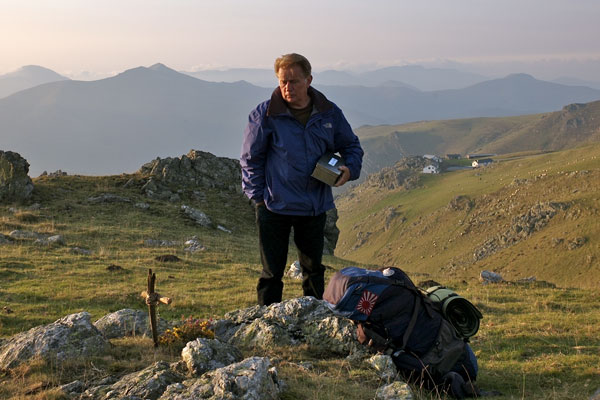 I found another great movie to ignite your travel wanderlust and now you should add the Camino de Santiago to your bucket list.
Last week, I talked about Moonrise Kingdom and how it was a cute and funny example of young love and wanting to see the world. Today, I'm talking about The Way, a more adult look at a nomadic lifestyle and how that affects the family members of the nomad. Watch the trailer:
At its core, The Way is about a father son relationship, where the father hasn't always understood the son's motives and aspirations in life. The roles are played by real life father son, Martin Sheen and Emilio Estevez, and actually developed from Martin's own life list of walking the camino to honor his fathers heritage and homeland.
The Way is about a father who walks the 497 mile Camino de Santiago or the way of St. James, a pilgrimage that people have been walking for thousands of years, after his son tragically dies on the first day of the walk. The father walks in honor of his son, spreading his ash on parts of the walk as he goes along.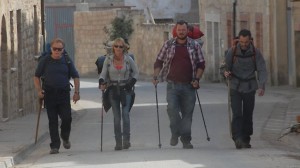 The film is a feel good movie, even though there isn't much talking, where you feel apart of his journey. He unexpectedly meets up with several other travlers, all on their own journeys, and completes the walk with them. While each person on the Camino has set out to find themselves, discover the meaning of life, or escape current situations in their own way, the viewer is also spiritually moved too.
After watching the film, Bob and I started talking about how much we'd love to do this walk and whether or not we could do it for our honeymoon. While I'm not sure it is the relaxing trip he was originally envisioning after our wedding, it would definitely be super special and unlike any other honeymoon! Considering that even the fastest walkers take about 4 weeks to complete the whole thing, I don't think we'll be doing that for our honeymoon, but I have added it to my bucketlist and would absolutely love to do this one day.
Netflix the movie today!
Had you heard about the Camino de Santiago before? Would you consider taking a 4 week break to walk through Spain?