LA Wine Fest: Wine tour of California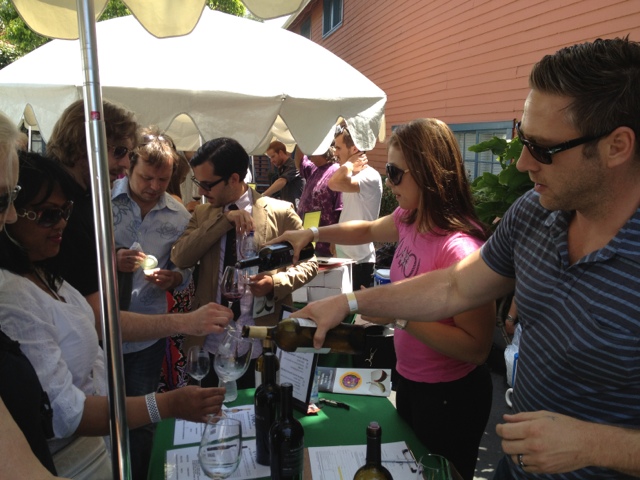 This weekend I went on a wine tour of California tasting some of the best wines from around the state. Santa Barbara, Temecula, Santa Rosa, Paso Robles, Mendocino, and, of course, Napa Valley, were all represented and sampled. The best part- I didn't have to drive all over the state to enjoy these sweet and savory wines; I was able to taste a wide variety of California wines at LA Wine Fest right in Hollywood.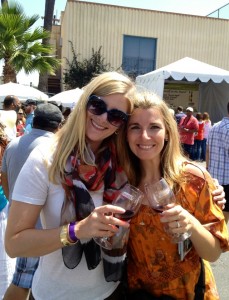 Set on the backlot of Raleigh Studios in Hollywood, the LA Wine Fest had over 550 wines, spirits and beers plus some desserts, tasty cheeses and unique olive oils.
I brought along my friend Carolyn, trusted wine sampler and professional cheese connoisseur, to help me navigate my way through the festival and to drive me home afterwards. Hot day+ lots of wine = tipsy before you know it! She proved a helpful assistant and undertook the challenge exceptionally well. We tasted over 20 wines, making many friends as we stopped by each booth.
My favorites of the day all came from different areas of California.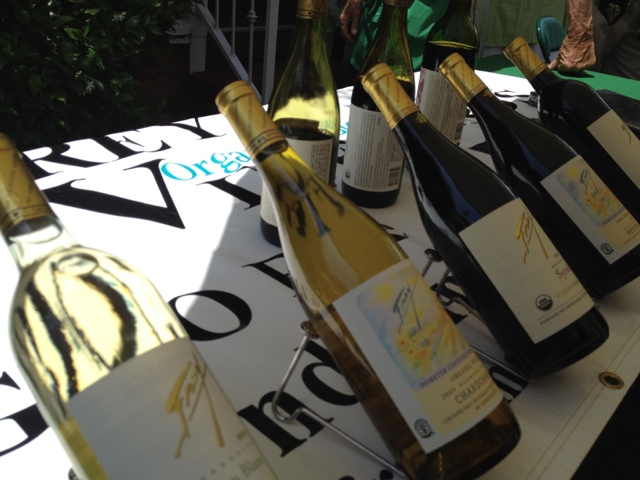 Frey Vineyards in Mendocino, about 140 miles north of San Francisco, was definitely my favorite of the day. The vineyard is a third generation family owned winery and actually the first organic winery in the US. The wine club membership helps contribute to their sustainable farming and effort to reduce CO2 emissions on the vineyard. If you care about organic farming and enjoy smooth delicious wines, then this winery would definitely be great to check out.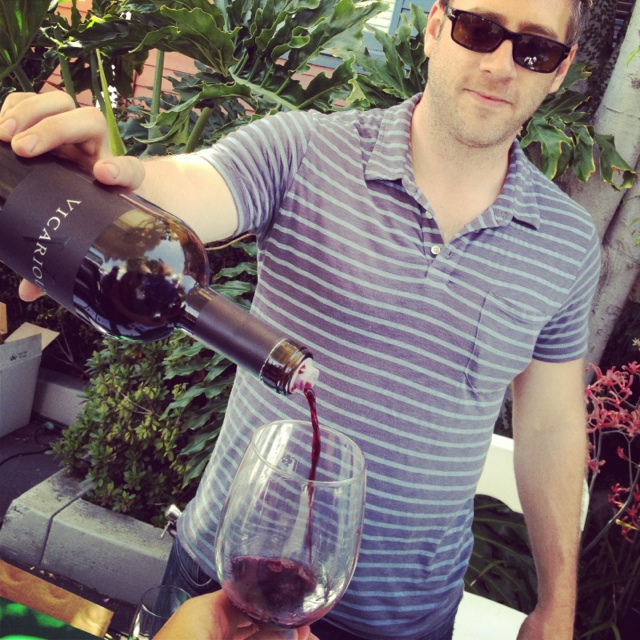 We talked with Jason from Modus Operandi Cellars about his dream to move from Texas to California to start his own winery and make wines. After only a few years, he is making his dream a reality. Their 2009 Vicarious Red was my favorite and Carolyn loved their Cabernet Sauvignon.
My other favorite was actually our first tasting of the day- a Peach Bellini sparkling wine from Wilson Creek Winery in Temecula, about an hour and a half from Los Angeles. This sparkling wine had a very light and refreshing flavor, perfect for hot summer days and pairs well with spicy and savory foods. Check them out in a grocery store near you, too.
 I'm always surprised by all the different events in Los Angeles and the LA Wine Fest was definitely one of the best this month.
 What type of wine is your favorite? Have you ever been on a California wine tour? Live in the US? Check out Wine and Food Events in your area on Local Wine Events– just put in your zip code and it will bring up some great events in your area.