Cairns is pronounced without the "R" (just FYI)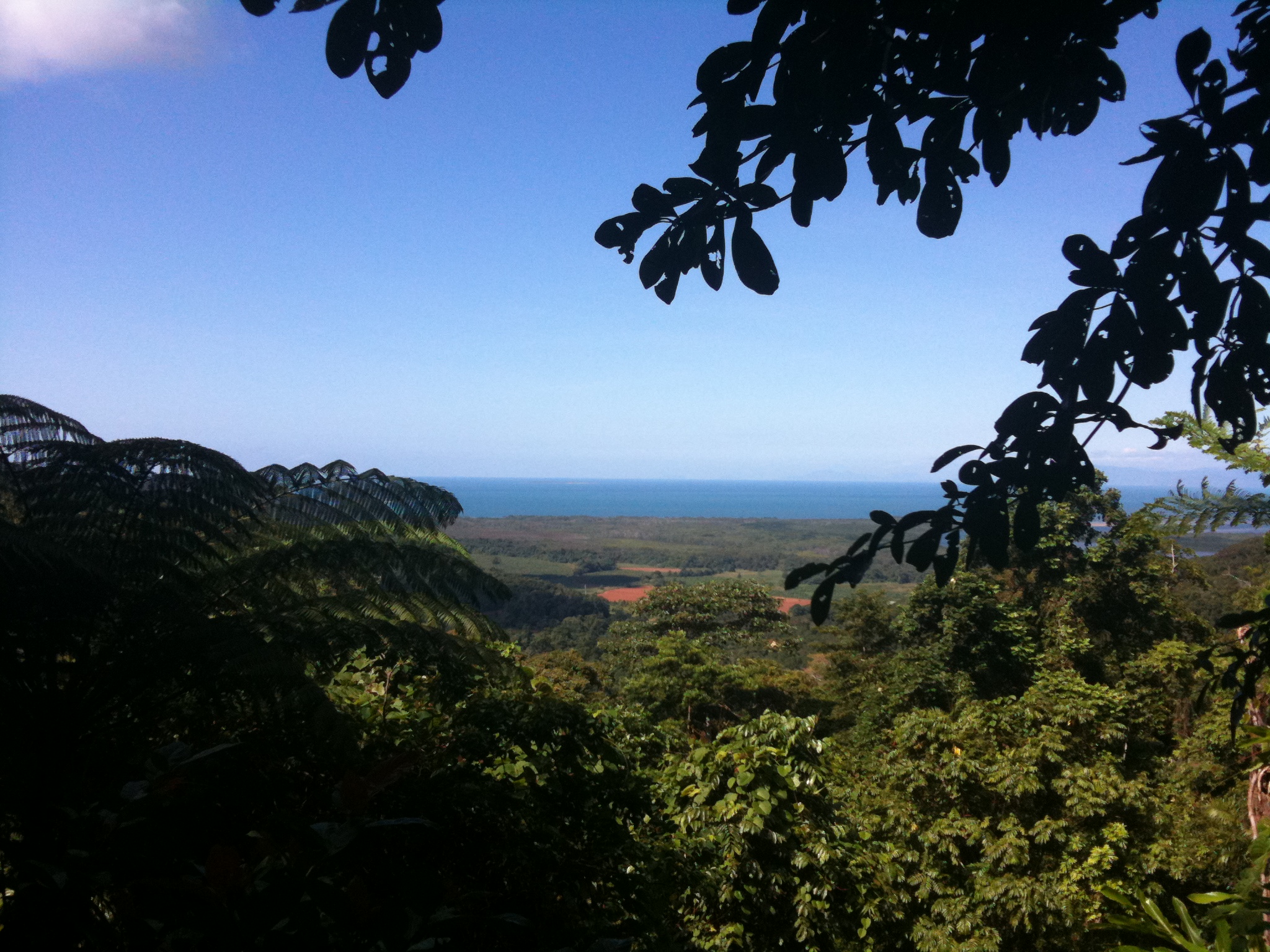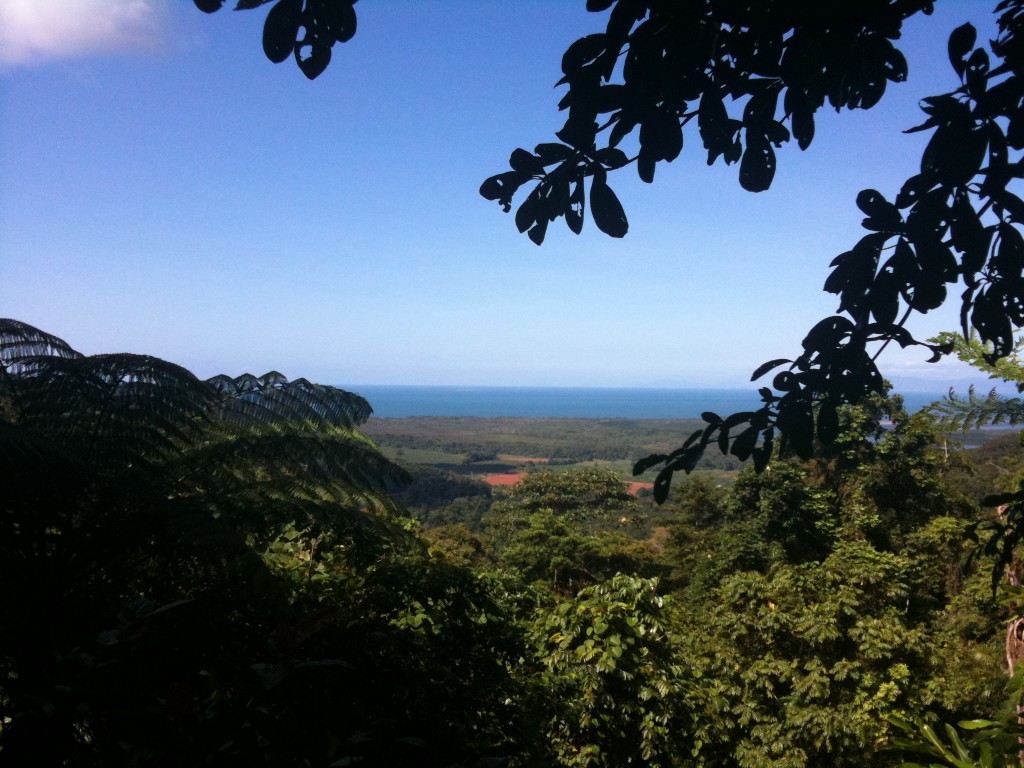 When we decided to visit Cairns, we knew that our agenda should include a visit to Cape Tribulation and snorkeling in the Great Barrier Reef. With that in mind, we started scouring the web for the best options. In the end, Bob emailed a couple of different hostels and asked for their recommendations. One of them, Globetrotters International, came back with an offer we couldn't refuse: they guaranteed to beat any tour provider's pricing. We were slightly hesitant that we might end up with some less than desirable tours, but we decided to take the risk and follow their tour recommendations. Here's what we ended up with…
Shuttle bus ride from Cairns to Cape Tribulation (population: 63). The bus driver/tour guide (Peter) stopped at several places for us to get scenic pictures along the way, and we made stops at a wildlife park and a jungle walk for our activities. Peter was an excellent guide, and he literally knew everything there was to know about the area.
Guided night walk tour of the rainforest. A crazy local guy named "Winter" took us into the rainforest with nothing more than our fears and flashlights. We searched (and found) all types of insects, spiders, and snakes, oh my! The most thrilling part of the night, however, came at the start when Winter picked us up in his van. Shortly after driving up some treacherous hills, he turned off his headlights and drove like a bat out of hell through the twisty, dangerous roads of Cape Trib. Thankfully we survived.
Overnight accommodations at Ferntree Rainforest Lodge at Cape Tribulation. Nothing fancy, but a really clean room/hut on some beautiful property. It felt like a rainforest paradise.
Shuttle bus ride back to Cairns. Peter again served as our guide, and we stopped at some different places on the drive back— including a pitstop for homemade ice cream made from local, exotic fruits, and a crocodile-hunting river cruise.
Overnight accommodations at Globetrotters International. This is the hostel that actually booked all this stuff for us. They were overwhelming friendly, and any hostel service you might expect to pay for (WiFi, towels, key deposits, etc.) were absolutely free. We had a nice, big room, and we were a couple of blocks from the beach.
Great Barrier Reef snorkeling tour. We did a full-day tour, which included two different stops along the reef for snorkeling and a lunch buffet. We spotted every fish I can imagine, a beautiful sea turtle, and a lurking shark that we quickly left alone. It was a great day, and an obvious must-do for any visitor to this part of the world.
We could have booked all this stuff ourselves, but it turns out that Globetrotters provided some great recommendations for the best tours to take. And best of all, we did indeed get some discount pricing. I'd guess that we ended up saving about $35 per person versus booking everything individually— and that doesn't account for a rental car, which we didn't end up needing thanks to the shuttle service. Though sometimes you worry that doing a big tour booking like this will be kinda restrictive, we ended up with plenty of time to explore on our own, and we never felt at the mercy of a lame tour group. All in all, a great time in Cairns. Oh— and we'll be back someday!
*Post written by Rob!