Seasonal Fresh Berry Pie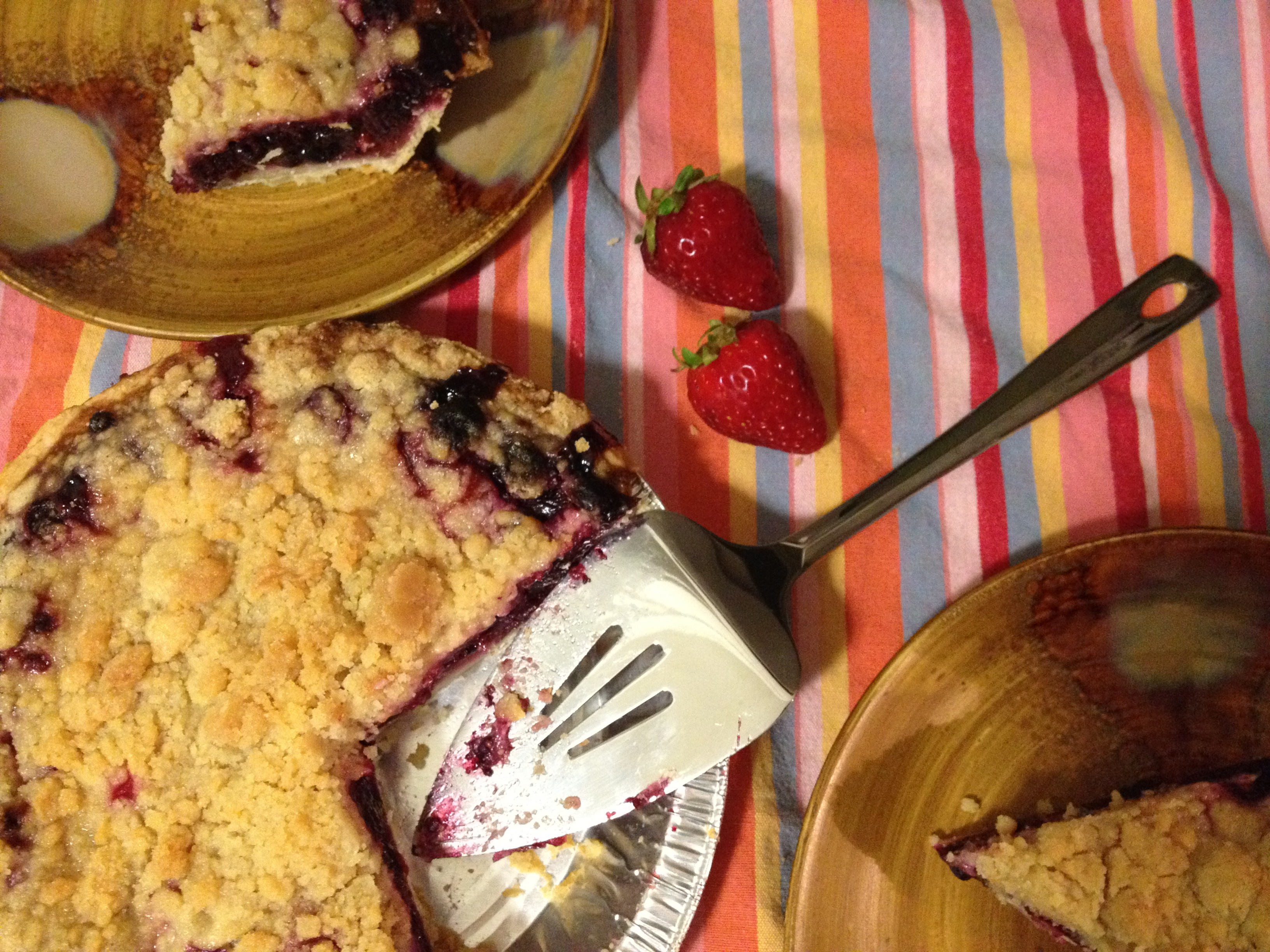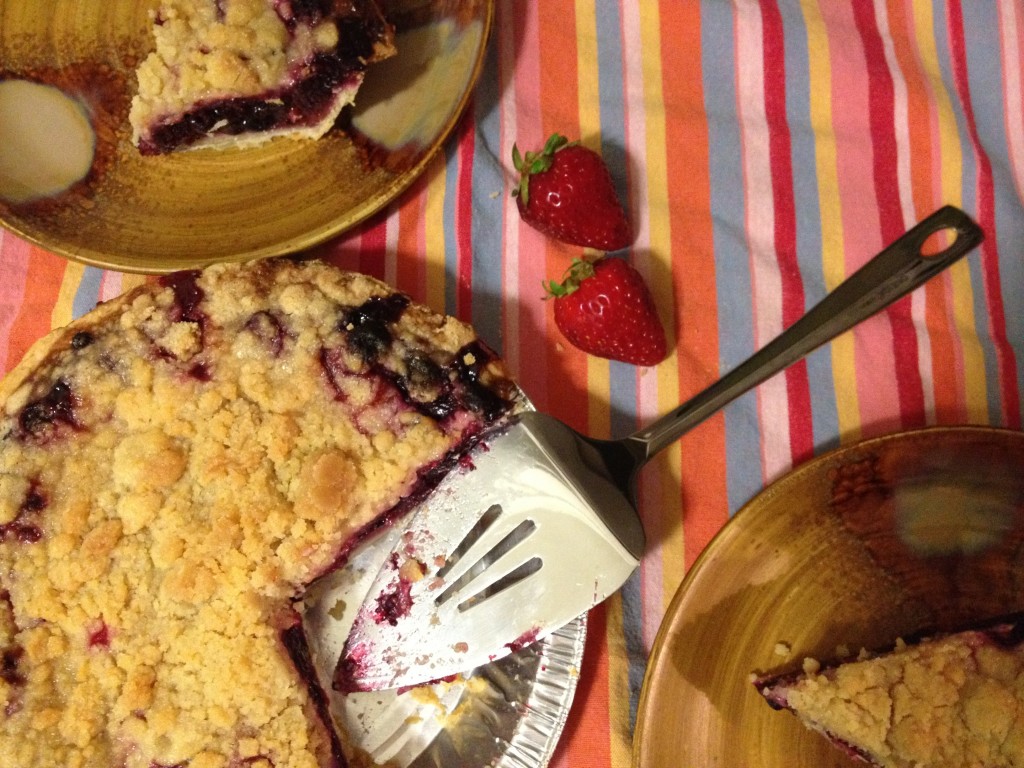 A few months ago I won a subscription to bon appetit magazine from the Twitter chat #TNI. Last night was the first night I opened all the magazines (I'm not a fan of cooking, more a fan of eating) and cut out my favorite recipes to try.
Thankfully, living in Southern California has more than one benefit. The even weather all year makes for fun, easy and fresh fruit picking year around. Last year we went peach picking and the year before we went apple picking. Right now, berries are in season and I decided to try a wild blueberry pie from bon appetit's recipe section.
Filling:
7 cups fresh wild or regular blueberries (32 ounces)
3/4 cup plus 2 tablespoons sugar (I didn't use this much sugar)
2 tablespoons fresh lemon juice
1 teaspoon of orange juice
1/4 cup cornstarch
For filling:
Whisk 3/4 cup plus 2 tablespoons sugar and cornstarch in heavy large saucepan to blend. Stir in blueberries and lemon juice. Cook over medium heat until mixture bubbles and thickens, frequently stirring gently, about 13 minutes. Chill filling until cool, about 1 hour. If more sweetness is desired, stir in sugar by tablespoonfuls.
For crust:
2/3 cup unbleached all purpose flour
4 ounces marzipan or almond paste, broken into 1/3-inch pieces (about 3/4 cup loosely packed
1/4 cup (1/2 stick) chilled unsalted butter, cut into 1/2-inch cubes
1/2 teaspoon salt
Combine first 4 ingredients in processor; blend until mixture begins to clump together. Transfer to bowl; chill 30 minutes.
Pie:  I used this recipe. But you could just buy a pre-made pie crust to save time
Position rack in bottom third of oven and preheat to 400°F. Add berry filling to unbaked crust. Sprinkle topping evenly over. Place pie on rimmed baking sheet and bake until crust and topping are golden and filling bubbles thickly, about 50 minutes.
The pie is tart and sweet at the same time and perfect for the long summer days we've been having lately. If you want to try multiple pies, host a pie party and invite guest to bring their favorite pies. We hosted one last year and it was one of my favorite parts of the holiday season. Why not have a summer pie party too?!