Kayaking, Wine Tastings and Ostrich Feedings- California Road Trip Day Three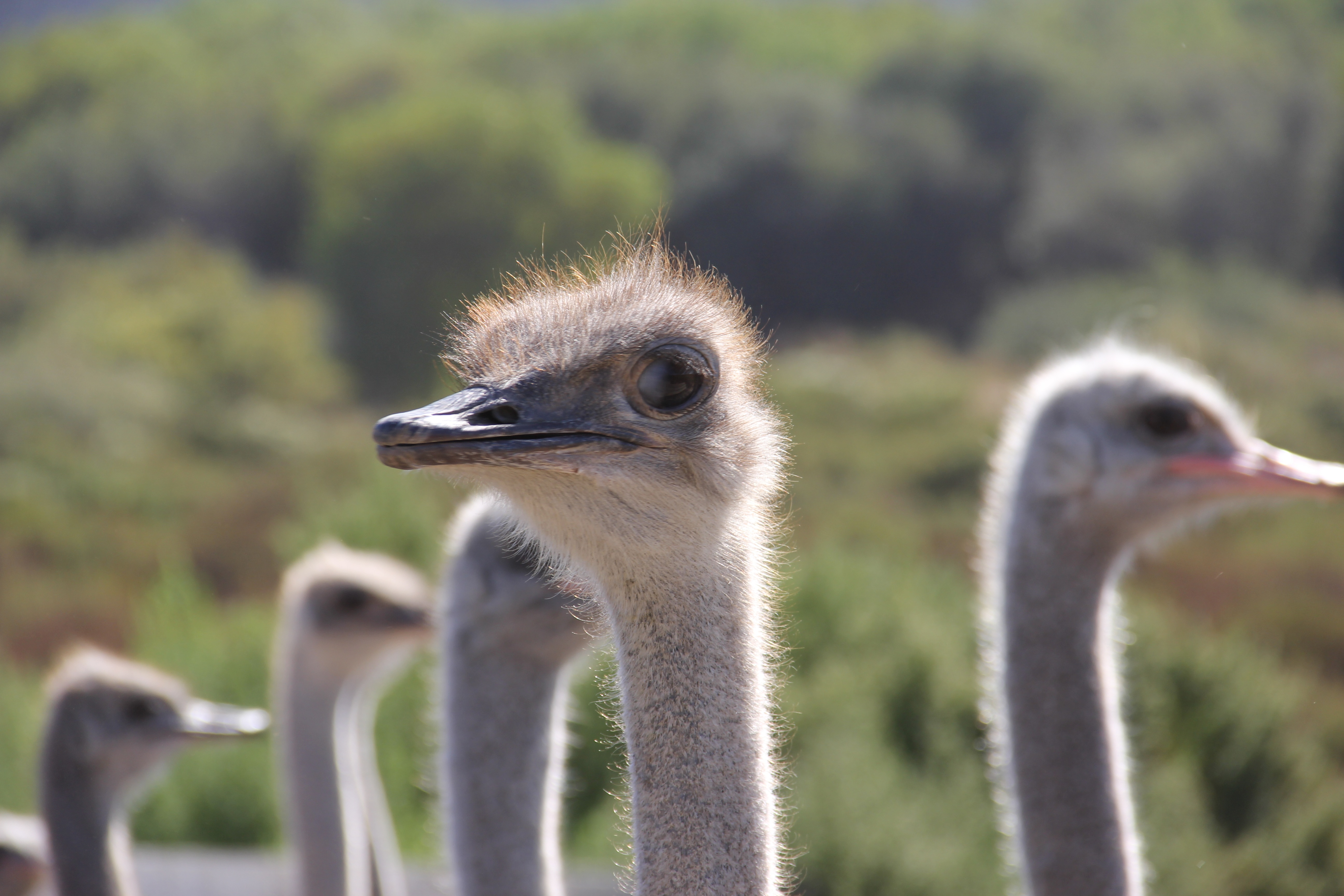 Day three started the way any camping trip should– waking up to birds chirping right outside your camper van. This funny little blue bird was putting on a show for us, dancing and prancing around on our picnic table waiting for an audience. Since we weren't giving it to him, he decided to sing and squawk until we not only woke up, but also opened our shade and peered out at him. He was adorable, even if he woke me up an hour before our alarm was going to sound, and, as I watched his performance, I realized how incredibly lucky I was to be waking up where I was.
The Big Sur River was right beyond our picnic table and the sun was poking through all the trees just enough that the rays were actually beaming. It was pretty spectacular. Bob and I laid under the covers for a little while admiring the gorgeous backdrop. I didn't realize how cold it was until I touched my feet to Bob causing him to jump back – I was an icebox. Overnight it had gotten pretty chilly in our van, and an extra blanket or two would have come in handy.
Since we woke up so early, we got a head start on the day, beating out the clouds for space on the highway. Looking back, I guess I should have thanked Mr. blue bird for the wake up show.
We clocked a lot of miles in our VW, however since we broke up the drive with different activities down the coast, I never had that "I've been in a car way too long" feeling. This day was action and animal encounter packed- with kayaking, sea lions, ostriches (yes- ostriches!), emus and wine tastings. It's crazy to think how much we accomplished in just one day, and yet, I never felt rushed.
After wine tasing in Solvang, we drove the last few miles of the day, to our final camp site. It was right on the beach with a small fishing pier off the shore. Since we arrived at sunset, the pier and campsite had a pink glow and almost an abandoned town feeling. Luckily we weren't the only campers that night or I might have felt a tad scared sleeping there. We did have one run in with an outcast- as we were eating our bonfire grilled carne asada and chicken skewers, a pesky skunk decided he wanted to check out our van and see if we left any scrapes near the fire pit. We watched as he tiptoed around the fire ring, around the camper van and then off into the woods empty handed and hungry.
There is an easy going attitude that one aquires when driving a VW camper van. With the windows down, you have to actually slow down, listen to the ocean, feel the breeze and relax. On our last night, Bob and I had really gotten into the spirit of the van, felt comfortable cooking and using all the van's ammenities and felt comfortable navigating our way around a campsite. I guess you could call us camper people now.