The Timid Skiing Conundrum Solved in Big Bear California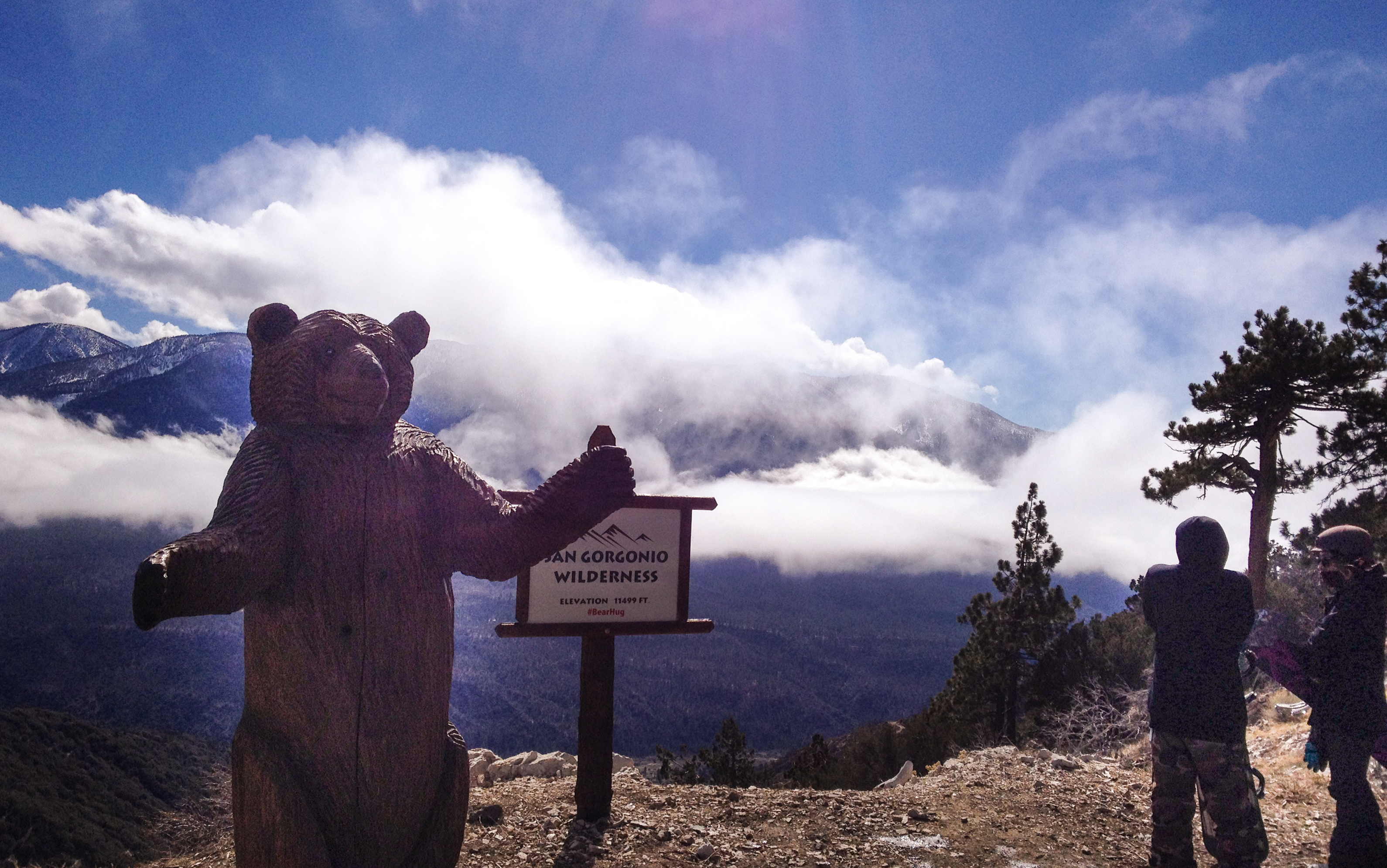 Let's be honest, I have a fear of fat noodles* and Jade is afraid of skiing.  While you can tell me all day long that fat noodles won't ruin my life, I cannot believe you and Jade won't unflinchingly strap on skis.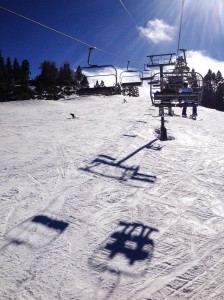 So, life is not ideal – I can't eat at most Italian restaurants and Jade won't see a snow covered valley from a mountain top.
This kills me because (like the Olive Garden's spaghetti and meatballs) I know if she could just get to the top, she would find it beautiful. The situation is only made worse as most resorts leave the mountain top vistas for those willing to attempt black diamond runs, which is basically like asking me to eat a half inch thick noodle; I had given up hope that Jade would ever get to see this first hand.
One of Jade's most endearing traits is her undauntingly positive attitude towards travel, which is how, for her own birthday, she planned a ski trip to Big Bear. (Big Bear is only two hours from Los Angeles and an easy weekend getaway.)
Even though the thought of going down the runs frightened her, she had decided she would give it a try, which is no easy task given that on all our other California ski trips, even if she completed all the green runs, she would still have to hear about how beautiful everything was if you made it up higher. However, she made the decision and we were headed for the slopes.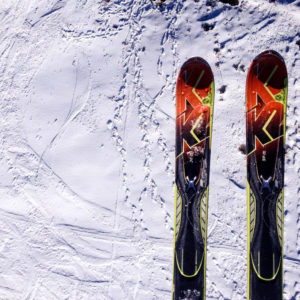 A lift ticket at Big Bear is good for rides at both Bear Mountain and Snow Summit.  We headed out first to Bear Mountain to give the runs a shot.  Spencer, who was new-ish to snowboarding, was the first to ride up to give the green runs a try.
We were excited to find that there were graduated lengths of bunny trails, so those especially timid could limit their runs to a gentle slope that looked to be about a hundred or so yards long, while those more prepared for a bigger shot could get half-way up the mountain.  This was enough of a run to satisfy Jade for the day, but as I continued on my own to the harder-higher runs, I discovered a peak overlook that immediately reminded me of our problem, Jade would appreciate the overlook way more than I would and would never see it.
Wanting to try both resorts, we headed over to Snow Summit. I was riding solo to the peak on a quad-lift when the sparsely populated blue and blacks beneath me gave way to a much more lively trail that rolled down from the mountain top. After a day primarily spent alone, I had discovered Snow Summit's full-mountain-length green Summit Run, making it possible for skiers and snowboarders of all levels to get back down the mountain. What?!?! Could this run be the ski equivalent of angel hair pasta!?!?

Giving it a test run before getting too excited, I found flags marking this particular run as "Slow", and knew that the resort had created this run with people like Jade in mind.
Heading down, the trail was busier than the parallel, more difficult runs, but, created specifically for less seasoned skiers and families, the flow was perfect for a slow, gradual descent.  Also, with plenty of other challenging runs down, there weren't any daredevil skiers or snowboarders blowing through the chute, so the run was relaxing and stress free.
I can't thank Snow Summit and Bear Moutain enough for making long runs accessible to all-level skiers, and allowing Jade the possibility of a full length run. I want to note that, talking to some of my lift buddies, I was told the day was 'busy' for Big Bear, but I have to say that I never waited more than 2 minutes for a lift and never felt crowded on a run.
If you are new to skiing, wanting to take a loved one on their first day out, or just a timid skier with an adventurous spirit, I highly recommend making the drive to Big Bear.

*The noodles I'm referring to as 'fat' are cylindrical noodles with a larger than appropriate circumference.