Best Travel Video Ever Project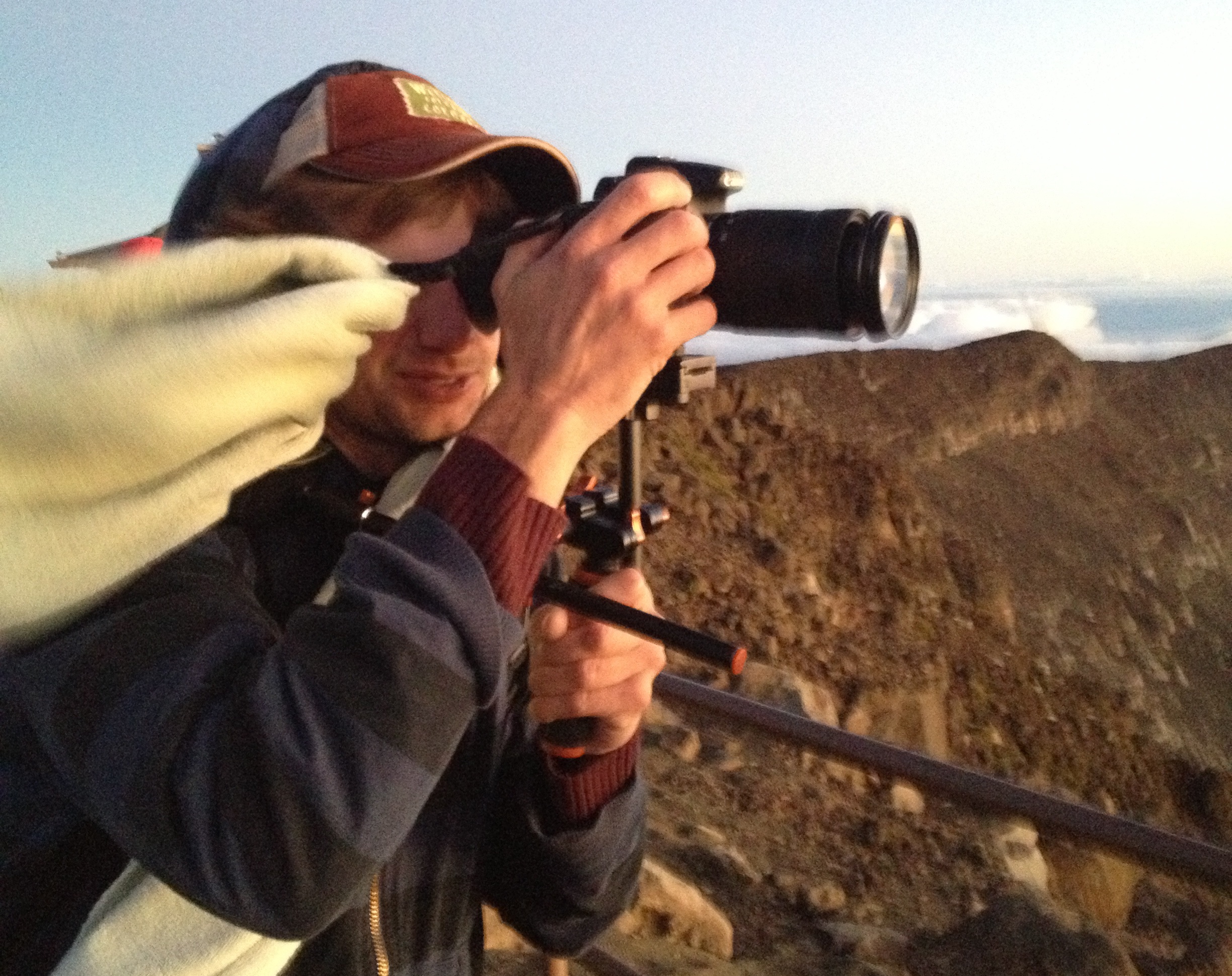 I'm a professional videographer, but I can't make a really really amazing travel video.  Well, that starts to change now because I'm setting out to make the best travel video ever.  Now I realize everyones idea of 'best' is different, so to clarify – in the end, I want to develop a style of video that I believe to be informative, entertaining, and fun – I want people to want to watch my videos.  As for style, production aspect, and all of that – I'm willing to try anything.  The goal is to cut two stylistically similar videos that each get over 100,000 collective views from YouTube, Vimeo, TripFilms, etc, that I also believe to fit into my idea of a great travel video…it's more at the movement phase, not a finalized thing yet because there is going to be alot of trial and failure along the way.
How to follow this journey
The easiest way to follow this project is to follow Vagabond3 and me on YouTube and Vimeo, by subscribing to those pages, you can get updates when new videos are added.  There will of course be many more videos posted on YouTube and Vimeo that are not posted here as I make lots of travel videos.
A second way to follow is to track this page.  I will be updating this page every Wednesday, whether with new 'best videos ever' or with resources and tips.  The new video or video series will appear at the bottom of the page NEXT STEP and all previous attempts at making the best travel video ever will appear directly after this intro under the heading THE ROAD SO FAR (which I named after the chapter heading of "Supernatural")
Finally, if you comment on this page, I will e-mail you when this page is updated.
I would love feedback and suggestions.  If you have any ideas or if you have a direction to give from your own experience, please pass those along.  You can comment either on this post, which will be updated probably once every two weeks or on the YouTube or Vimeo video page.
The Road So Far
First Video: (2009) This was our first video as Vagabond3.  This was a precursor to our daily recap videos on our RTW and chronicoled us traveling around LA over a 24 hour period as we tried to cover all the sites in LA.
Shot on Canon Vixia HF10.  Edited on iMovie

Why or why not I thought it was the best travel video ever?

Music was awesome, it was fun to shoot and do, it was edited live as we did the activities and posted immediately.
Great pacing and energy, but low production quality

Feedback: My parents really liked it.
Road Trip Recap: (2011) After shooting our around the world trip on my iPhone 3Gs, I continued doing daily recap videos whenever we traveled.  This video was part of a series for a California road trip. See the whole trip, recapped in daily videos here.
Shot on iPhone 3Gs.  Edited with ReelDirector.  FX work with 8mm Camera app.  Intro created with photoshop and FCP6

Why or why not I thought it was the best travel video ever?

Interesting dynamic intro, simple music which recalls the theme of the trip
Color tone and temperate juxtaposed to create two different worlds (60's and present day) interacting in the unchanged landscape (not fully realized?), dynamic cinematography (ie the shot of the beer placed in the sunset and the 180 shot of walking through the field)
Animals featured
Edited and Uploaded as the trip was ongoing so viewers could follow in real time
Too host-y, not much actual personality, but also not completely absent of real character

Feedback: Low youtube following, sponsor offered to work with us again.
Expedia: Catalina Island: (2012) This was my first big travel videographer gig, I was hired to shoot 5 videos for Expedia covering sites around California.  The first was Catalina Island, which was just a two person team (Jade and I) and two days.
Shot on Canon 60D (18-135mm kit lens) and Canon Vixia HF10.  Edited in FCP6 with Photoshop for Graphics

Why or why not I thought it was the best travel video ever?

This was the closest I had come to a real Travel Channel style hosted travel video.  The production quality was high (best to date), there was a clear through line and it was easy to watch, keeps a fun feel throughout
Informative for viewers
Keeps a fun, real feel in the hosting, and mixes in reality with host segments
Long?  I don't know the answer to that yet.

Feedback: Expedia was happy with the result.  My family was 'really' impressed.
Hong Kong Music Video: (2012) Using footage from the RTW, I put a song and this video together.  I wanted to expand on the idea of energy used in the Expedia videos and make something that provided alot of visual candy while still showing off part of the city.  I wanted it to be cool, captivating, and slightly informative.
Shot on Canon Vixia HF10 in 2010 on our RTW.  Edited with FCP 6, opening flag FX done with Photoshop

Why or why not I thought it was the best travel video ever?

Conveyed a lot of energy and broke the whole 'host-y' feel of many travel videos
As I put it together, it felt immediate and cool – hip
Gives a stylized view of visiting the city that conveys exactly my experience

Feedback: Low view count.  Missed the audience
San Juan Marriott: Film Festival PR Trip: (2012) Blogger trip down to San Juan Marriott in Puerto Rico, everything had to be shot and edited in 3 days and on the 3rd day there was a film festival screening.  We didn't win- check out the winner here
Shot on Canon 60D (18-135mm kit lens & 50mm 1.8) .  Edited using FCP6.  Graphics/FX work done with Photoshop and FCP6. Light leaks FX pack

Why or why not I thought it was the best travel video ever?

High production quality (best to date) – stabilized, white balanced, sound design, color design
Interesting cinematography – angles, focus, movement
Stylized experience piece
Portrayed a feeling of being in Puerto Rico

Feedback: too commercially, not enough personality
Hong Kong Traveler: (2012) Traveling through Hong Kong shooting videos with About.com, I capture my personal experience.  In reaction to the 'over polished' feedback from the Marriott piece, I wanted to create a very personal and honest account of my trip; I was alone and doing all the work of a crew.  Also, in response to the Marriott feedback, I decided not to worry about the production value of these videos, just to capture the experience as open and raw as I could
Shot on Canon 60D (18-135 kit lens).  Edited on FCP6

Why or why not I thought these were the best travel videos ever?

Captured the real emotion of the experience while it was happening
No Voiceover made the piece tangible but also lead to the need for additional audio to build a skeletal story
Freedom of editing, using jump cuts and text in images to convey the first hand feelings but also the intended emotions for the audience
Overall weak story and difficult to get through.  There was no 'goal' or overarching need to keep the audience's attention.  There were a bunch of interesting moments but no momentum.
Lack of proper footage

Feedback: I caught the real emotion of fear and that translated to the viewer, slow, no clear endgame.
Next Step
Maui Sunrise: (2013)  Following the Hong Kong experiment which I made all about capturing the real emotion and feel of the trip from a protagonist's point of view, I wanted to add back in some of the production value that I dismissed from the Marriott shot.  While I was originally editing a longer 10 minute reality show style Maui video, I decided to cut down to the bare essentials and convey my feelings and emotions both seen and experienced during the sunrise at Mt. Haleakala.  My hope was to incite in the audience a feeling of empathy for the people in the video and give the audience the feeling that there is more to the experience of watching the sunrise then can be see in a movie or picture.
Haleakala Volcano Sunrise, Maui Hawaii from Bobby Christian on Vimeo.
Canon 60D 50mm 1.8 lens.  Edited in FCP 6.  Music unlicensed

Why or Why Not I thought this was the best travel video ever?

This will be discussed once it moves to "The Road So Far"
Tools & Tips
Great Travel Videos
This video does an amazing job of cutting together pretty/exciting cinema moments with a relatable/likable human interest story. Not only do viewer watch great surfing and a hot girl effortlessly ride the waves, but they are emotionally connected through the words of a young girl who offers both interesting moments and youthful innocence.  While it starts out very pretty, I think it goes on a little too long before it brings in the girl talking, but overall I really like this video.
This video does a great job of making a hotel industrial video very interesting, through the specific choices of what to include/cover and what to leave out.  While may hotels and videographers would feel the need to showcase all of the hotel, this video did a great job in creating without showing very much of the hotel, even excluding a look at any of the rooms.  I think this video showcases a videographer with a keen eye and a great grasp of their audience.
Reference
Video Journalism Shooting Techniques – Here's a lengthy Lydia course covering how to improv shooting and story when working on travel videos.