Best Seafood in St. Augustine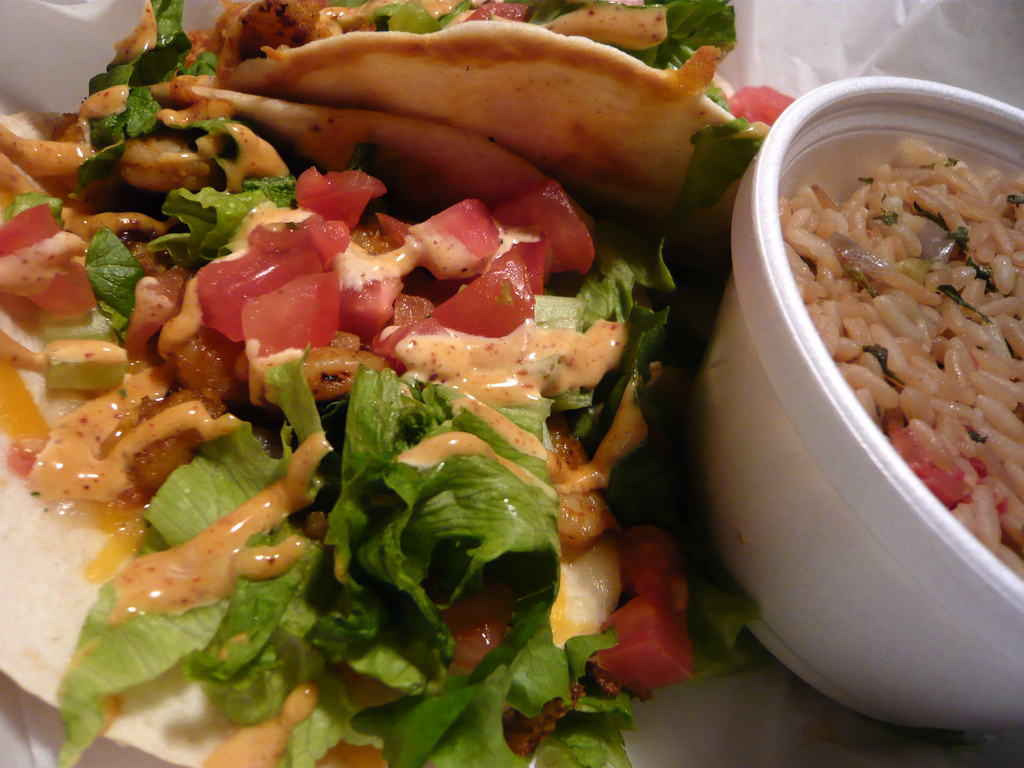 Fried shrimp, catfish filets, hushpuppies, cole slaw, grilled grouper, blackened Mahi Mahi, cheese grits, and key lime pie- thank the food gods I'm back in the south. I've been in St. Augustine for five days and I've had southern seafood for every meal. It's a hard life for my arteries but some one needs to devour this food and I'm okay if that person is me.
my own definition of Southern Seafood: fried, breaded, seasoned, cheesy, feel good food, chowder and sweet desserts like pies and cobblers.
Visitors flock to the historical beachside city, spending their days combing the shore for shells and afternoons exploring old Spanish heritage at St. George Street and the nearby fort. It's the definition of a charming seaside town, with the ocean breeze, cute bed and breakfasts and one of my favorite places in America. Besides the special culture and friendly people, the food is the star of this city.
Where to Eat the BEST Seafood in St. Augustine: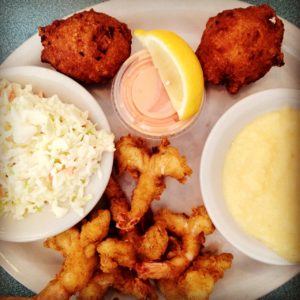 Barnacle Bills– Located downtown near the Fort, Barnacle Bills does fried shrimp like no one else. They have a couple types to try and I highly suggest getting the fried shrimp platter that includes one of each type- regular, spicy and coconut. I also prefer their hushpuppies to anyone elses. They are super crispy and perfectly doughy- all at the same time.
What to make your own hushpuppies? I taste tested a few recipes and really like this one!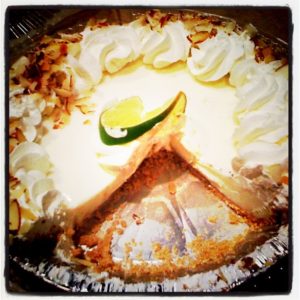 Aunt Kate's– This place wins for best location- right on the water in Vilano Beach, getting the best sunset view on the East Coast. Luckily, it's not all about the view. The fried fish sandwich is like nothing you've ever had before, but will cause you to lose sleep over. A fresh squeezed lemon brings out all the seasonings in the breading and adds the perfect finishing touch.
Mango Mango– Creating a menu mixed with Hawaiian favorites, spicy chowders and cuban plantains, this beachside restaurant is a favorite with the locals and visitors. My favorite things are the sweet plantains, sweet potato fries, crab chowder, and shrimp tacos. My mom's favorite thing is a veggie wrap, filled with black beans, tons of veggies, avocado and sweet sauce. YUM!
Casa Maya– I mean, this is my blog and I do love Mexican food, so I had to add a Mexican stop on the list. Casa Maya has great fish tacos, delicious super hot Habanero sauce and a cheese dip that is could stop wars. They also serve breakfast, if you're in the mood for a breakfast burrito!
The Floridian– This place is perfect for the veggie lovers in your family, but has enough perfectly seasoned fish to make you happy too. Really fresh fish (that doesn't smell fishy), grit cakes (are you kidding me?) and fried green tomato brueschetta makes this place a must stop lunch spot in downtown St. Auggie.
Mango Mango shrimp tacos photo by WordRidden