Best Pumpkin Patch in Los Angeles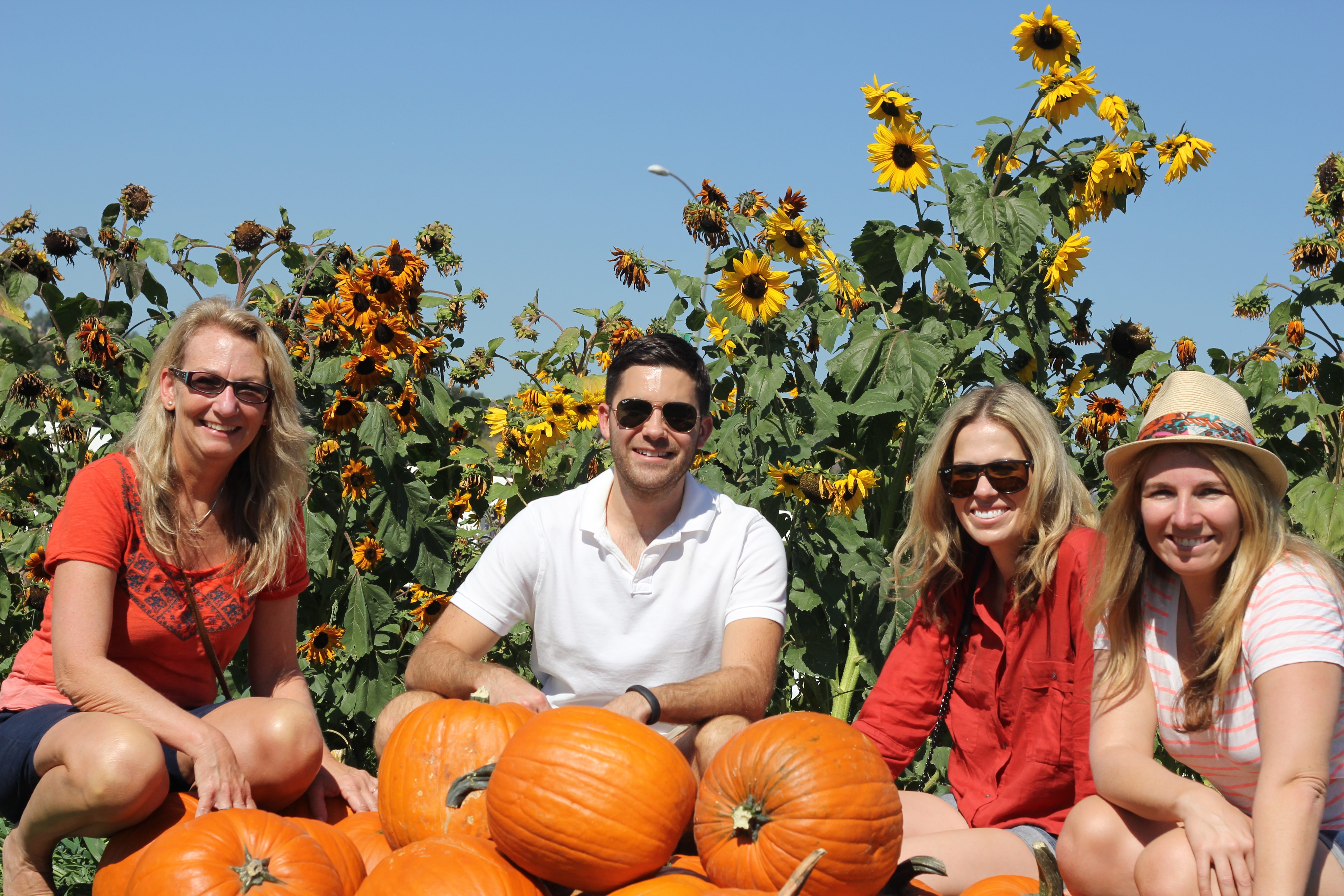 Few times does an event meet the wide eyed childhood expectations I create, especially around Halloween.  The Pumpkin Patch at Cal Poly Pomona is an exception, surpassing my hopes and giving me a fall holiday tradition to look forward to reliving every year.  While the main event is a rolling field of thousands of pumpkins, the welcoming tone, homespun design and details, and affordability round this pumpkin patch out as a must for hipsters* and families.
WHAT TO EXPECT
Pumpkins, Harvest Activities, Families, Pumpkins, Maze(s)

As you near the pumpkin patch, you can ditch the directions and navigate using the hill of pumpkins as a reference.  While there is a steady stream of people heading into the event, it never felt crowded as we wandered across rows and rows of ripe pumpkin vines.  Finding the perfect pumpkin is easy, but, as we decided on our third perfect pumpkin (originally intent on only buying 1), narrowing it down is nearly impossible – I don't think I saw a single person leaving with a solo pumpkin.
There are two ways to get a pumpkin, straight off the vine or picking a 'devined' pumpkin from the hill near the end of the field.  Eitherway, the pumpkin feels like a special find, though I should warn you that some of the pumpkin vines have little stickers – they don't hurt as much as it was just a surprise to me.  Keep in mind, pumpkin picking is set-up as the first thing you'll do, so check out the tips section to be prepared for you day.
Leaving the patch, there are fair-style food tents and truck, but I also saw some people bringing picnics for a healthy, easy break before heading out to do the games and harvest activities.
As for the harvest fair portion, the corn maze is really fun (disclaimer: I love corn mazes anyway) and there's even a small hay maze for little kids.  Additionally, there is a petting zoo and an area to buy harvest decorations like corn stalks, gourds, and maze.  The fairway of games and craft booths are mainly run by student organizations.  While heavily geared towards families, I couldn't pass up the "Make-You-Own-Nachos" booth.
I want to mention that all the proceeds (though I never felt like I had to spend too much money) benefit the school and farming efforts.
TIPS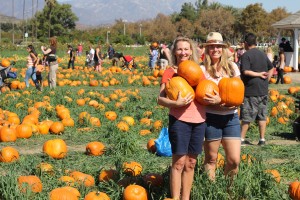 Bring A Bag: Even if you do only pick one pumpkin, the patch is the first thing you'll do.  Ease the rest of your day by bringing a cloth or plastic bag to hold your haul.  Don't bother bringing free grocery bags because they will just break on you.  If you really want to make this easy, many people even brought wagons.
Cash: Pumpkins in the patch are one price- cash only and the rest of the event is as well.  Bring $20-$30 for the pumpkins, games, and the maze and maybe another $10 per person if you plan on eating.
Huge Pumpkins are Cheap: While the pumpkin patch pumpkins cost roughly the same as store brought, there are those gargantuan pumpkins for only $20 or so – I didn't know that until we were leaving or that totally would have gone home with me.
Pay Attention to the Street Signs: Alot of people parked along the street next to signs saying no parking and got tickets.  Don't follow the crowd, obey street signs and ask a cop if you have particular questions.
Parking: I'm not going to lie, parking is confusing.  Ultimately,  the lot parking was free, which was only made perfectly clear by small signs taped to the pay booths – make sure you look at all 4 sides of the pay booth before spending your cash.
Dress for the Weather : This is a totally outdoor event, and you should consider sun block.
This really is a great fall even and is now one of my Halloween Traditions.  If you're looking for a unique way to remember this year, the Pumpkin Patch at Cal Poly Pomona is your answer.  For up to date information, make sure you look over the event website.
*I'm not sure I'm using the term hipster correctly, but I'm 99% sure I am.  What I'm trying to say is that it's a great place for people who like to explore new things, love throw-back events, and want to make the most of seasons.