Best Fish Taco in Los Angeles & Recipe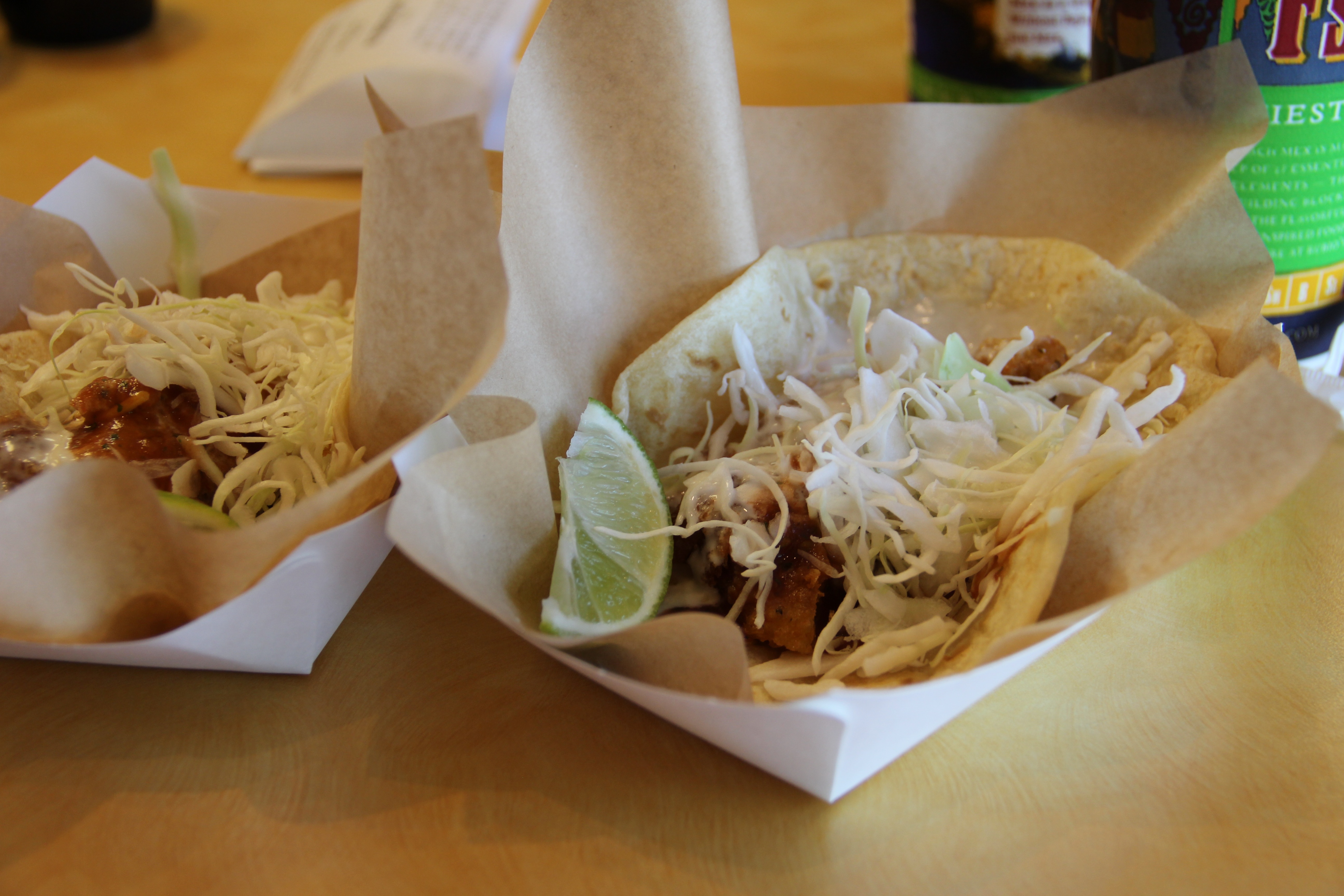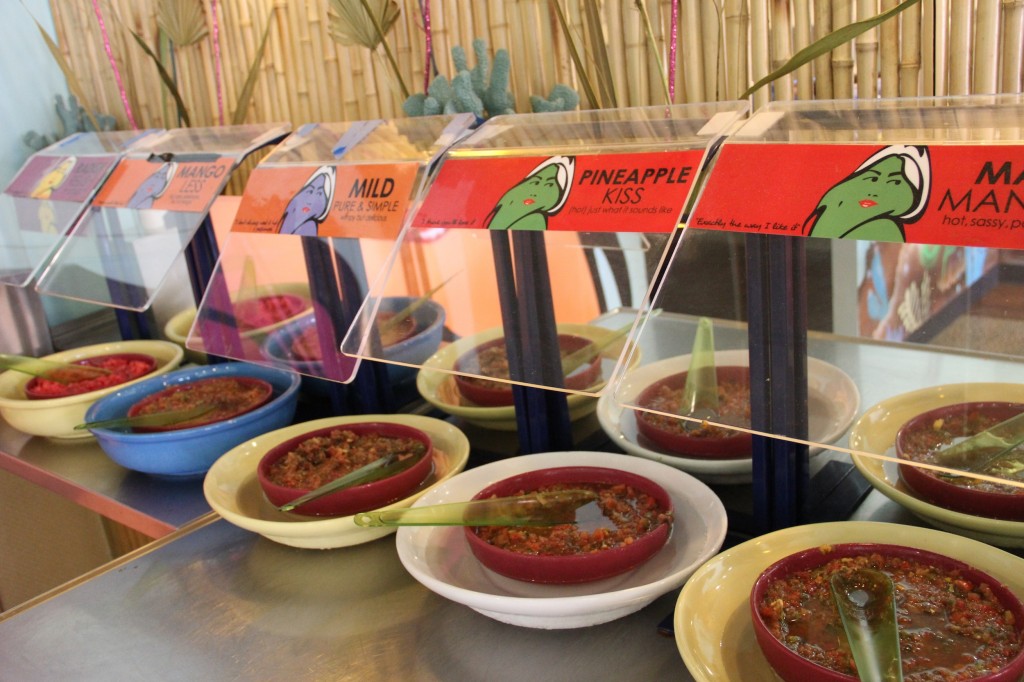 With so many taco stands, shops, restaurants, and trucks in Los Angeles, it is hard to pinpoint which is the absolute best. I don't have an exact count, but you could probably eat at a different taco/ Mexican place for an entire year and not eat at the same one. So, when Annie and Lorenzo were in town earlier last month, Bob and I tried to narrow down the selection and play tour guide to a few of our favorites.
Our first stop was to Best Fish Taco in Ensenada. From the name you would gather that they are pretty proud of their fish tacos, and you could also assume that their tacos are a similar style to those from Ensenada.  And, you'd be right. The owner went down to Ensenada and asked the locals for a recommendation for a good fish taco. Every single person pointed to the same taco stand, where there were about 20 or so people standing up with tacos in their hands, enjoying the BEST fish taco. The owner decided to model his restaurant/taco stand after that same one in Ensenada. And, after tasting them, I'd agree they were pretty awesome.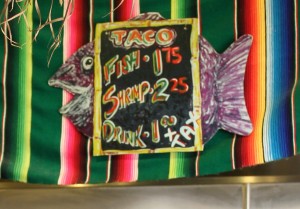 The menu is simple, with only three items. Fish taco- $1.75, Shrimp taco- $2.25 and a drink- $1.00. We ordered one fish and one shrimp (obviously) and sampled several of their salsas.  I liked the tacos but loved the salsas, especially the spicy mango salsa.
Our next stop, one of Bob's favorite, was Rubio's World Famous Fish Taco. To say that we eat Rubio's fish tacos often would be a huge understatement. We probably eat at Rubio's once a week. They are absolutely delicious, the batter is crispy and full of flavor and for only $1.50 each, Bob and I can eat lunch for under $10 bucks- that just doesn't happen in LA!
I've talked about Rubio's on the blog before, but for a "fast food" type of restaurant, this is one of the best. There are four different fresh salsas, fresh cut limes and all tacos are made to order. I love this place and for the money and the taste, I think it might be the best fish taco in Los Angeles.
If you don't live in LA, I've talked to one Rubio's employee to help you recrete this taco in your home:
The main ingredients are corn tortilla, fried, beer battered fish, cabbage, a mild salsa and their signature white sauce.
Start with your favorite white fish, I like Mahi Mahi (Rubio's uses Alaskan Pollack).
Mix together the beer batter ingredients: 3/4 cup Beer, 3/4 cup Flour, 1/2 tsp salt.
Coat fish in batter, add canola oil to a tall pot and allow it to get hot. Add fish and fry for 4-6 minutes. Lay out on paper towels and pat dry.
Mix together 1.5 tbsp of yogurt, 1.5 tbsp of mayo, fresh lime juice from one lime and a hint of hot sauce. This will create the white sauce.
To assemble the tacos, add a small amount of white sauce to the tortilla, followed by the fish. Top with mild (or hot, depending on preference) salsa, fresh cabbage and another squeeze of lime juice. Now eat up and enjoy!
Do you live in LA and have a favorite taco I need to try? Where is your favorite?