The New "It" Dessert in Los Angeles

The cupcake is out. The macaroon is totally last season.
This year- Los Angeles is all about the pies. Mini-pies that is, and these delicious, perfect, little pies have set up shop in every area of this massive city; Just type in "Pie shop Los Angeles" into Yelp and over ten restaurants pop up.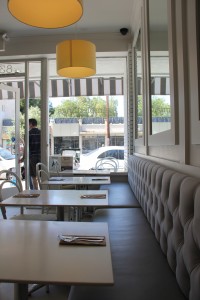 Being a lover of all sweets, I knew I had to try the new craze of desserts, and am lucky enough that one just so happens to be down the street from my new apartment.
Simplethings sandwich and pie shop is a lovely little shop on the celebrity- loved 3rd Street, with clean lines, and a cheery gray, white and lemon color scheme. Before I even tasted the pies, I already loved the cute design and presentation of the shop.
Luckily, the decorum wasn't the only thing sweet.
We ordered a hot BBQ pulled-pork and steak and lager pot pie, both with salads for lunch. The pulled-pork had a sweet and savory bbq sauce that was simple and strong enough to make me finish off the entire thing and Bob would've licked the plate of the steak and lager had I not been present. (I can't take him anywhere nice!)   And, while the salads were also quite simple, they were a nice addition that make the meal feel and taste complete.
The one thing that wasn't simple about Simplethings- the tasty pies. And while they do have traditional favorites like apple, blueberry, french silk, and coconut creme, they also surprised me with Missouri Mud pie, salted caramel, and, chocolate chip cookie. (See the full pie schedule here.)
Even though they are three- bite pies, they pack a lot of yummy goodness into those small bites. Instead of being full or feeling heavy after a slice of normal pie, I felt fully content and satisfied. Bob pointed out that maybe because of all the actresses' tiny little stomachs, the pie size is the perfect solution to make them feel like they are watching calories while still devouring an entire pie. Whatever the reason, the size makes a great snack or end of meal treat.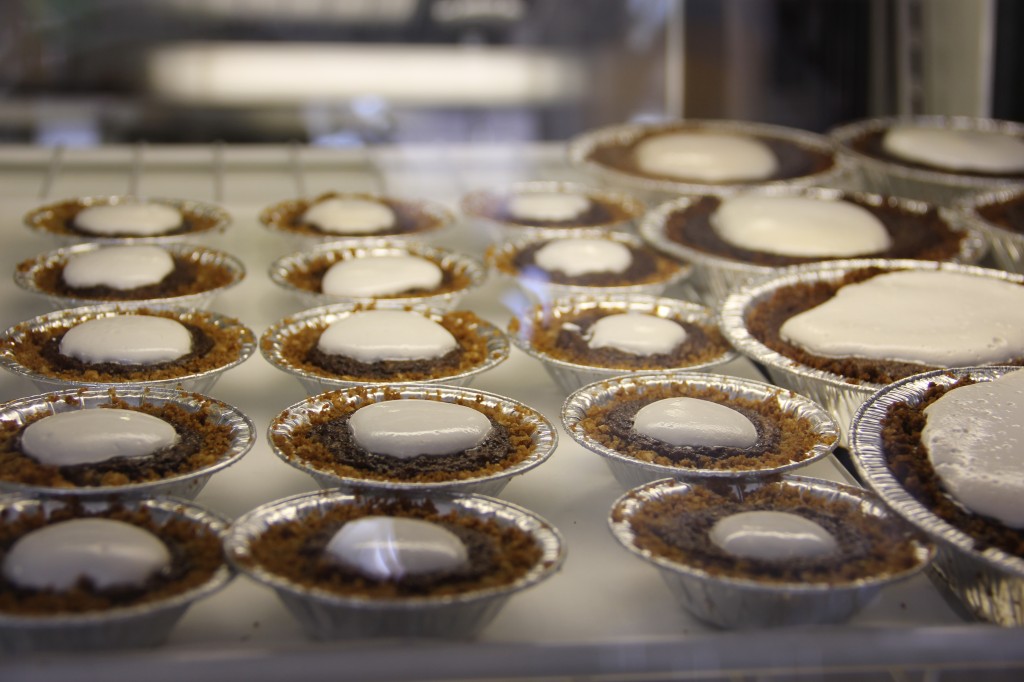 Oh, and they even had whoppie pies… in my absolute favorite flavor- pumpkin. (This was the cherry on top of my tiny little pie.)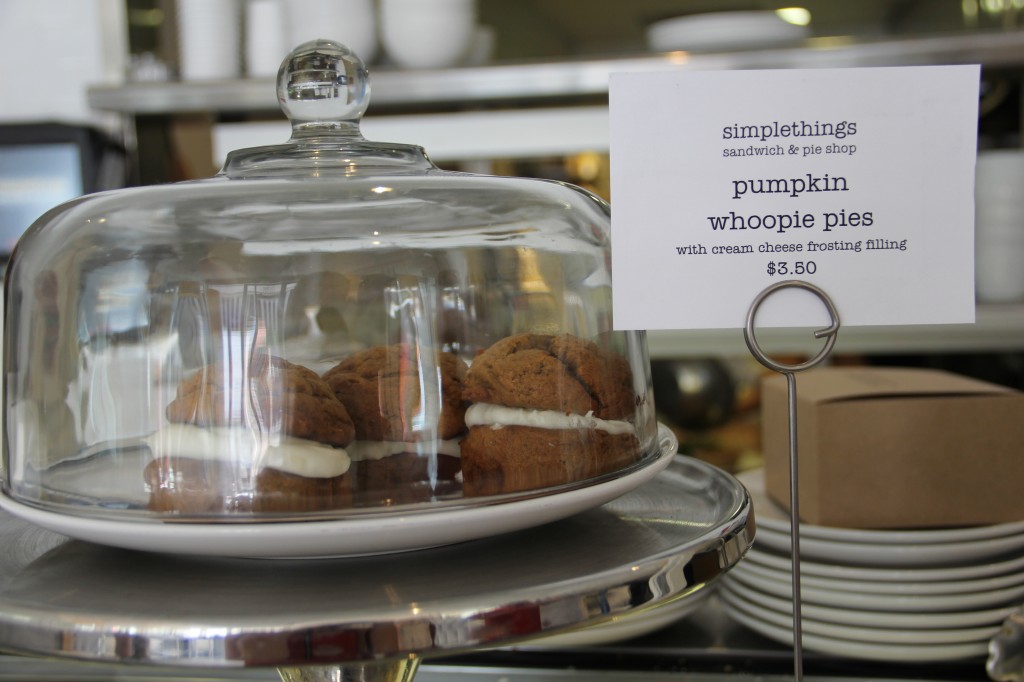 The pies are perfect for one person, or you could do like Bob and I and get several to share. And, don't worry if you are full after the pot pie, they have little individual pie boxes for you to take your pie home. (They have thought of everything.)
Tips for maximum enjoyment:
Parking on 3rd can be a nightmare, especially around lunchtime, so skip trying to look for parking and just park on a side street. Just make sure to check the signs as some streets around there are permit only.
Do yourself a favor and order one of the savory pot pies. I noticed a lot of people on Yelp just having sandwiches and not being fully impressed- people, it is a pie shop- order pie!
Try a flavor of pie that you wouldn't normally try. The salted caramel and banana creme pie wouldn't normally be something I would ever try- but both were mind-blowing.
Order the tea or lemonade- made fresh and they use real sugar!
So, next time you are in LA and are craving a sweet little dessert, stop by Simplethings and stick a fork in some mini-pies. Bon Appetit!