Barcelona's Most Famous Market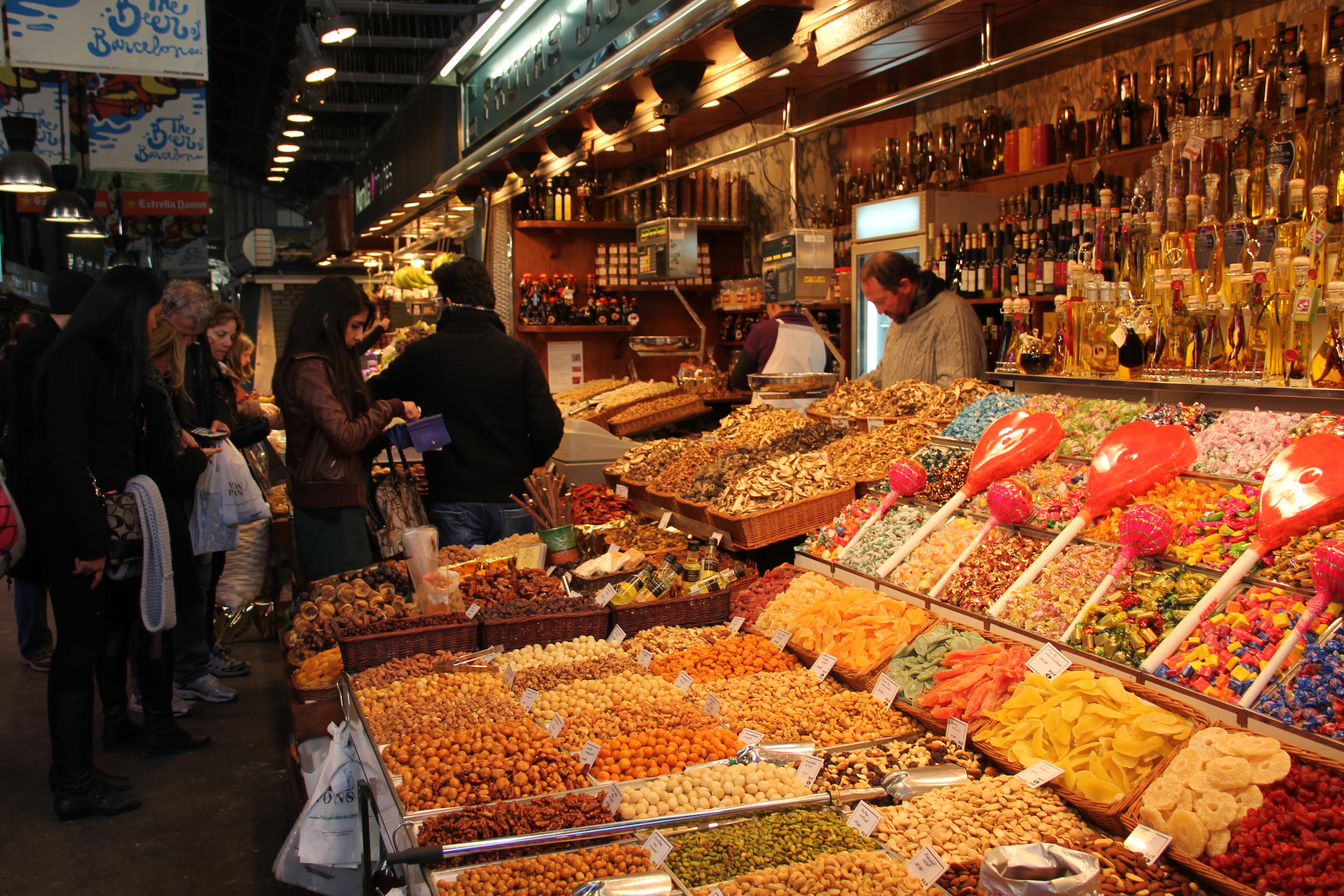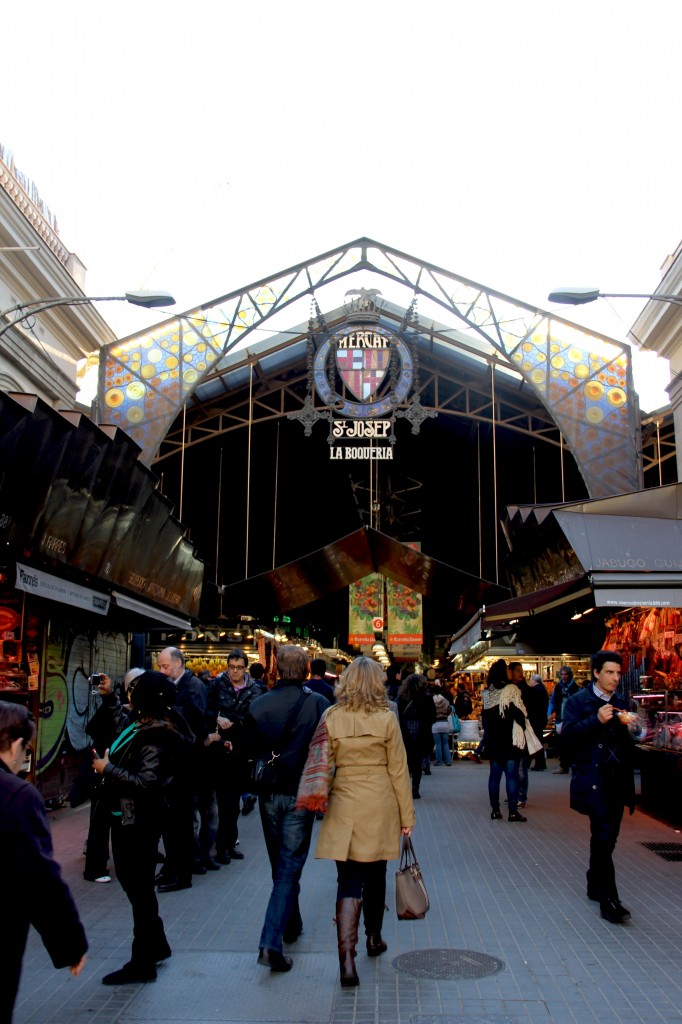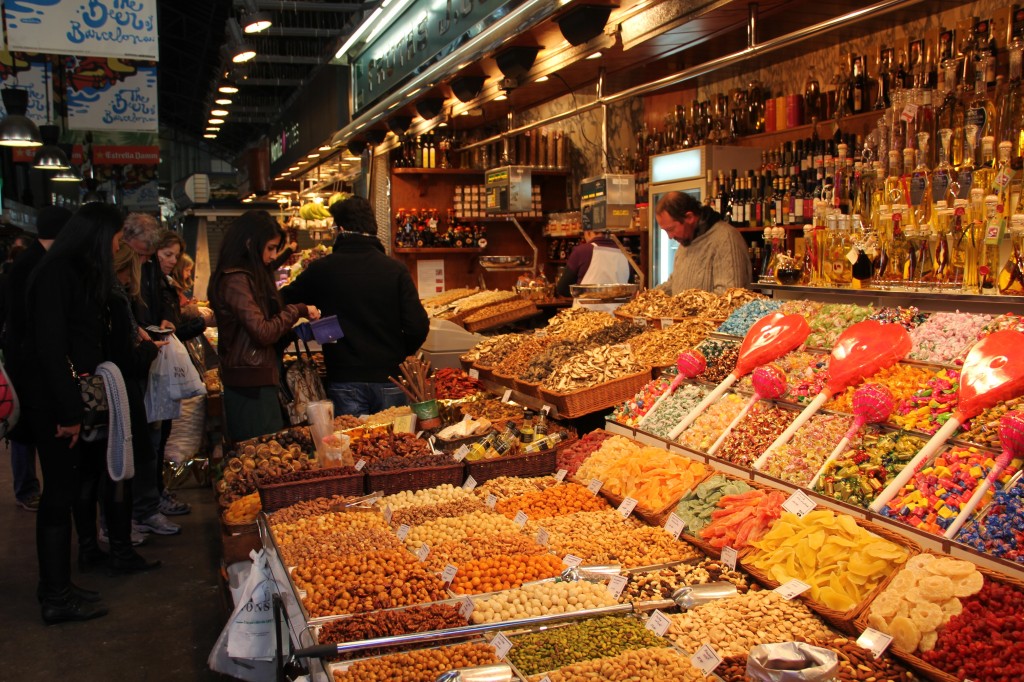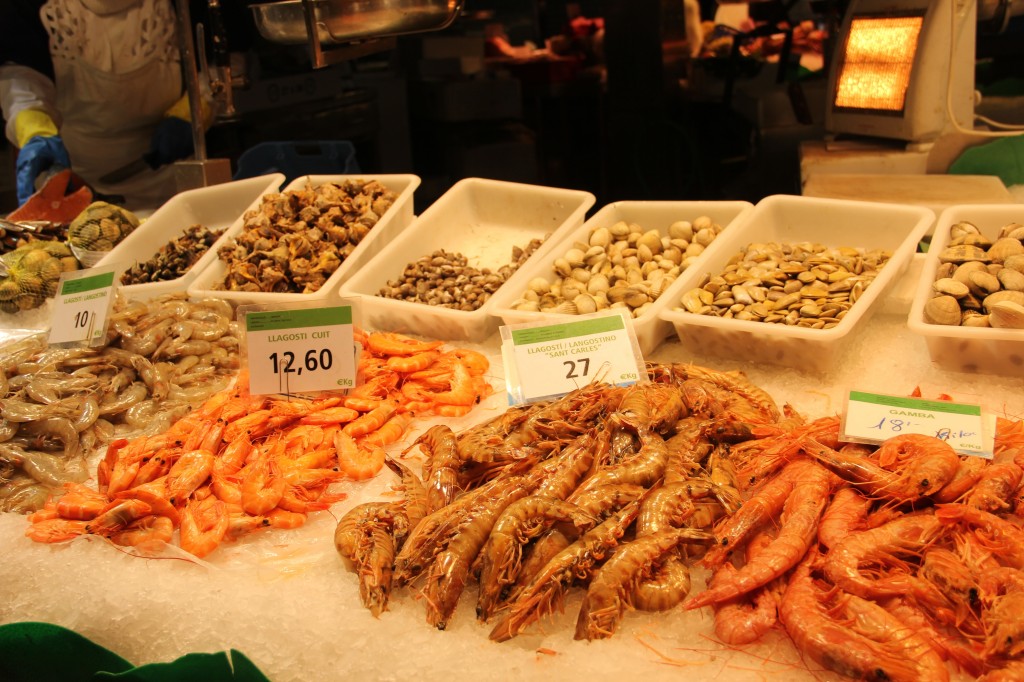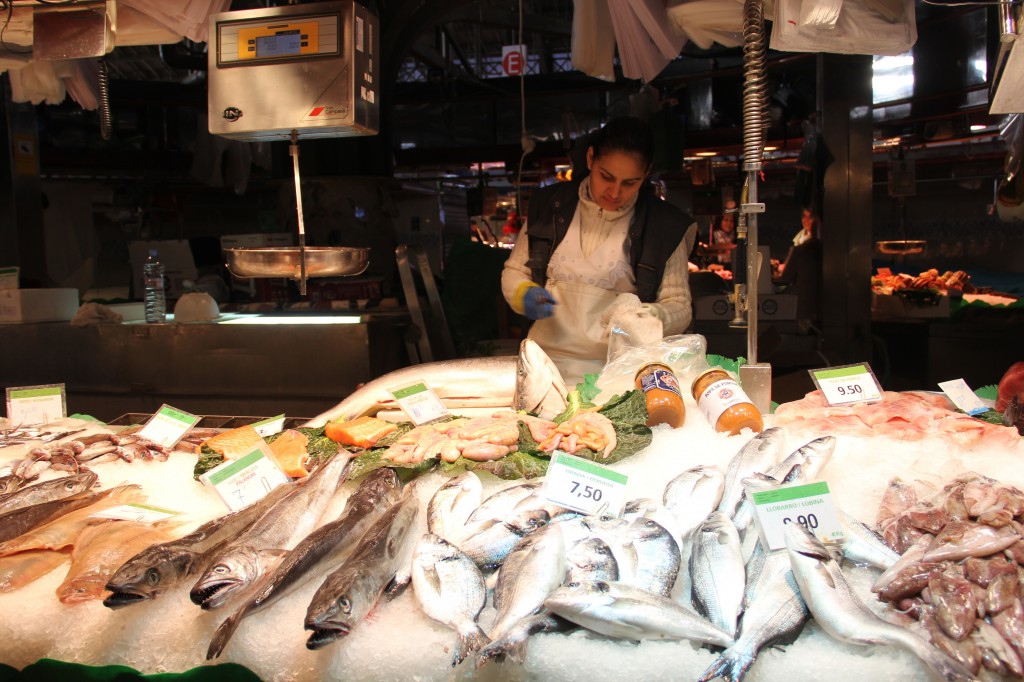 Mercat de la Boqueria, St. Joseph's Meat Market
On my first night in Barcelona, I met up with three other travel bloggers and we wandered around, what is arguably the most famous street in Barcelona, La Rambla. This large outdoor mall like boulevard is very popular and the street is buzzing with energy, and not just from the faulty light posts above. The flower sellers were all out, displaying big bright bulbs and potted plants.  There were hundreds of people walking, shopping, catching up with friends at outdoor cafes and grabbing dinner at one of the dozen tapas shops.
Even though I had heard that La Rambla was a prime area for pick-pocketing, I braved the famous street with my new friends and I'm glad I did. (A little quick hiding of my money under several layers of clothing and only having my camera, I felt pretty secure.) We spotted the Mercat de la Boqueria and weaved our way through the stalls filled with seafood (some of which was still moving), meats, nuts, chocolates and breads. Even at 7pm, this place was super active. I could imagine myself living in Barcelona and shopping in the market. It was the perfect spot to discover with my new friends.
The Boqueria market, like most markets in Europe, has a very long and interesting history. The location has been one type of market or "peddlers of meat" since the 13th century. Even today, some of the vendors are third or fourth generation sellers and, comprise the largest and most varied selection of produce and meat of any market in Barcelona.
The history adds a more complete story to the market and makes it that much more special. If you get the chance to walk around La Rambla, make sure not to miss this unique market.
Where: La Rambla, 89 bis – Plaza de la Boqueria Hours: until 8:30pm.
This post is submitted to Budget Travelers Sandbox, Thursday Travel Photo. Make sure to check out the other bloggers too!