Award Winning Travel: Puerto Vallarta Day 5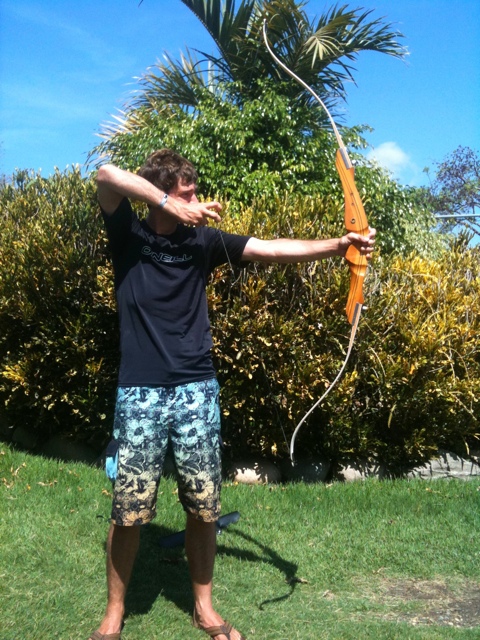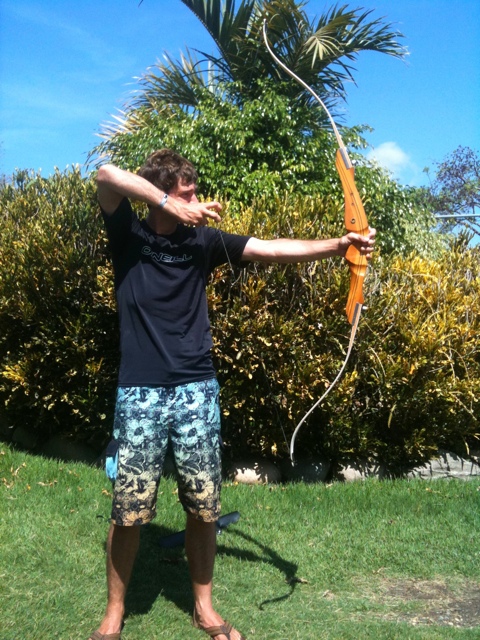 While Stand-Up Paddleboarding and laying in the sun drinking cervezas took up most of our days, we did find time to enjoy the other amenities the Palladium Resort had to offer. I'm not sure how we found out about it, but one we saw archery on the sports complex map, we knew we wanted to try. The lesson was pretty basic- here's a bow and here's the arrow, now pull back, aim, and shoot. Stefan and bob ended up winning the tournament and later that night during the talent show received a shirt and a medal

After lunch, we caught a local bus to the nearby town of Punta Mita. The bus was a dollar a person and a pretty short ride (which, being easily susceptible to car sickness, was great for me). The town is transitioning from a small village into a tourist/resort stop, with hotels and restaurants lining the beaches. It was interesting to see both of these worlds coexist and change together.