A Luxury Dude Ranch in Santa Ynez Valley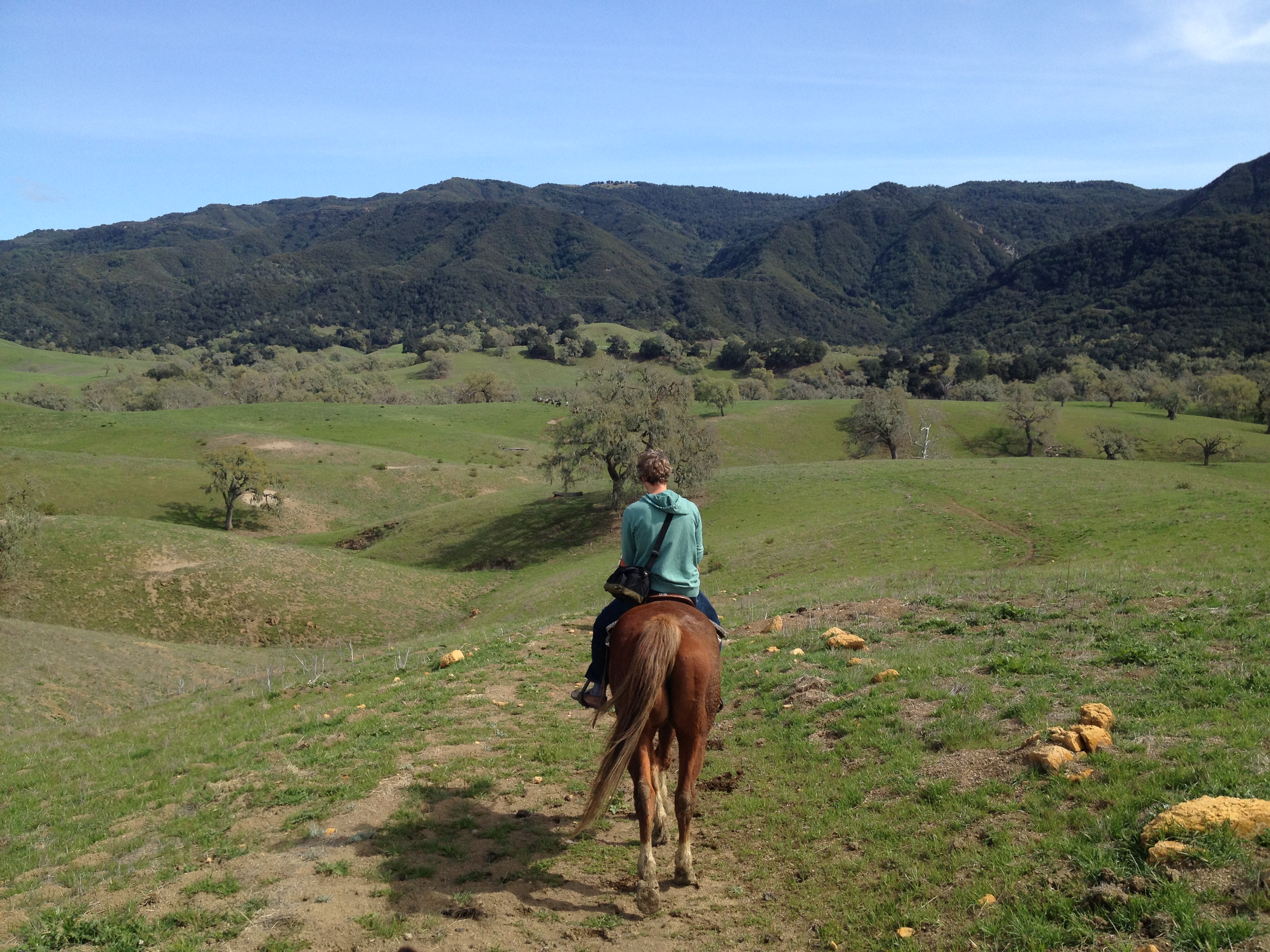 Alisal Guest Ranch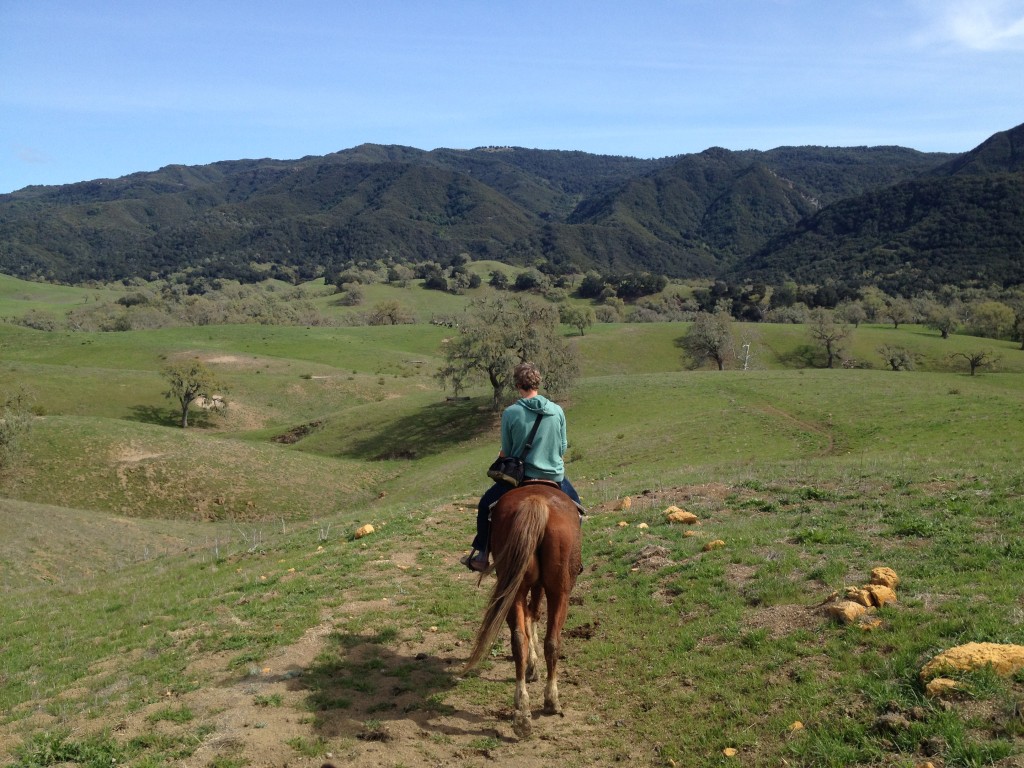 Imagine driving down a long shaded road, occasionally passing a few cows or a small group of deer, until you come to a turn into a ranch. As you turn into Alisal Guest Ranch, you are immediately transported back into time, somewhere between a simpler, more secluded 1800's and the 1950's, when stars like Clark Gable would retreat from Hollywood to the Santa Ynez Valley.
Getting out of the car there is a peaceful tranquility that sets over you. Like a morning dew that quietly settles, it seems like your stresses float away and you notice, for maybe the first time since getting in the car from Los Angeles, that it is quiet. Instead of car horns and emergency sirens, you hear birds chirping, cows are actually mooing and you notice the light breeze move through the air and swing the tree branches. Instead of traffic lights and mile after mile of paved roads and endless store fronts, you see wide open spaces, green hills and mountains in every direction and trees- lots and lots of trees. That's when you take your first deep breath. Inhaling for what seems like forever, you now realize where the guys who make the car air fresheners got the idea behind "outdoor clean".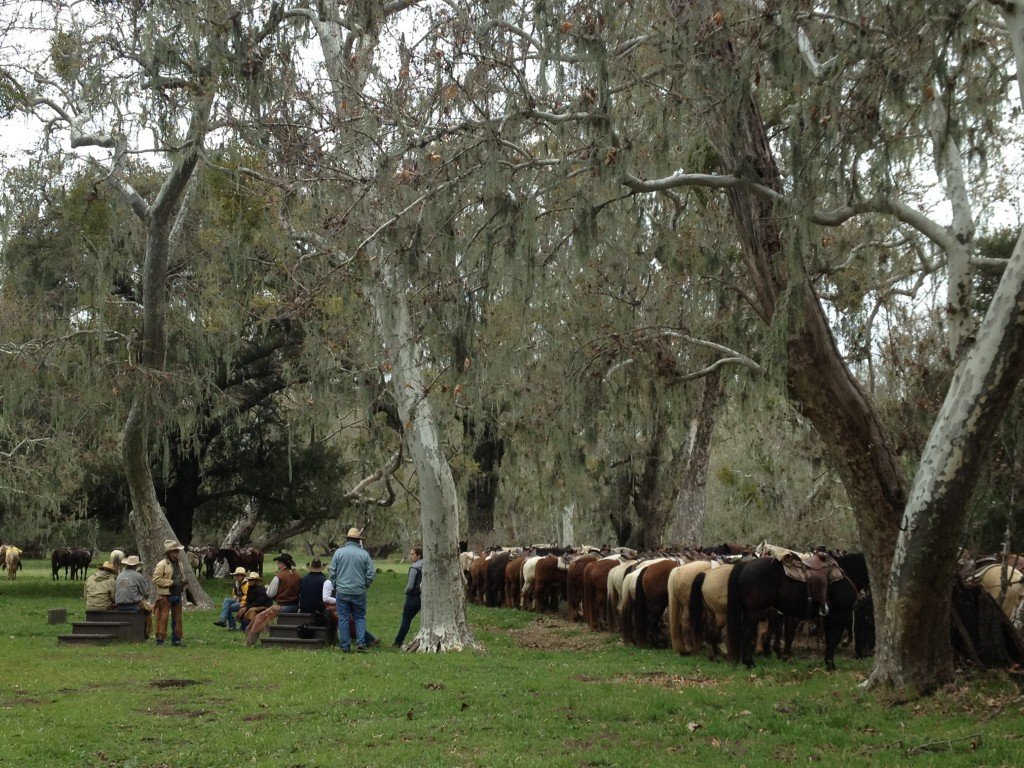 After checking in, you are handed your room key- a heavy antique gold key and given a map of the property. There are 73 guest units, some studios and some large one bedroom suites, all decorated in "classic California ranch design" that remind me of the cabins in Dirty Dancing. There are no televisions or telephones in the rooms, just beautiful cabins with high wood beamed ceilings and real working fireplaces.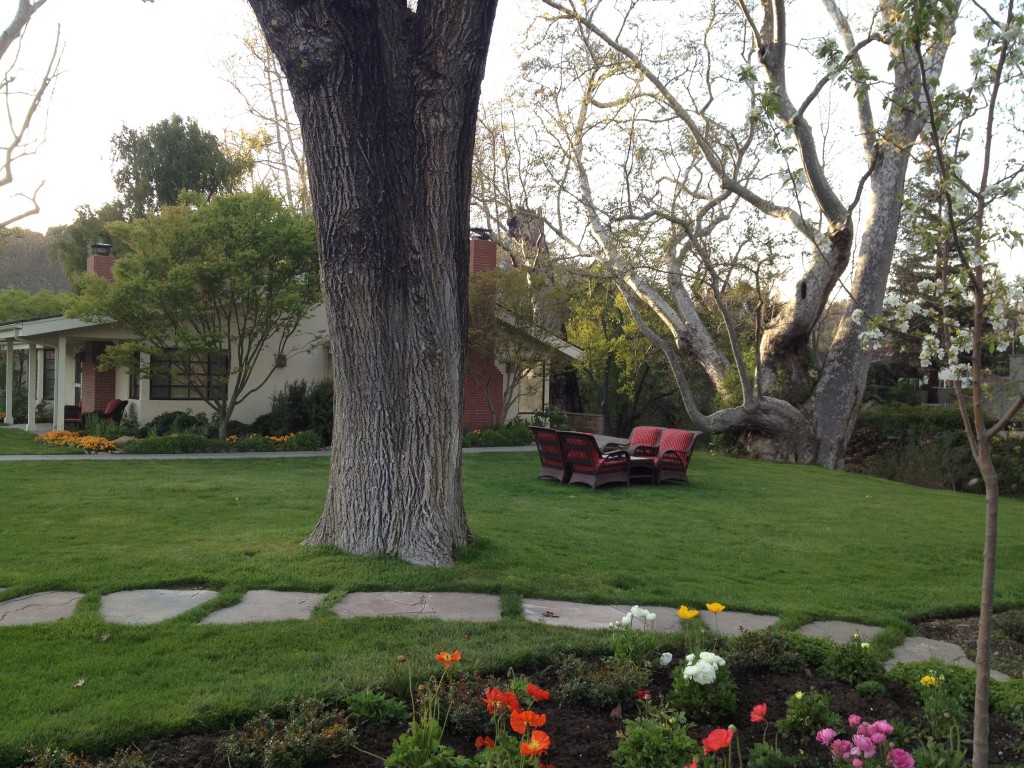 After settling into our suite, Bob and I check out the planned itinerary; horseback rides several times a day, movie's playing in the rec room, and dinner times announced.  With no TV's in the room, Bob and I decided to take a walk around part of the property and we stumbled upon a fenced area where there are mini horses, giant pigs (or at least they seemed giant to me), roosters, chickens, cows, exotic birds and a turtle that ate poop. Immediately Bob fell in love with this area- petting all the animals and talking the ranchman's ear off about all the different animals. One goat in particular really seemed to love Bob and decided to just rub his head up and down Bob's leg. (That may have been the highlight for Bob- love from a goat!)
It seems that most families come to Alisal for the love of horseback riding. With three group rides a day, you could get very comfortable on a horse after just a few days. The guides take special care in pairing the right horse with the right experienced rider and are very helpful from the moment you first get on the horse until you step off at the end. During the horse rides we saw tons of animals, but I was more impressive with the wide open spaces and endless green hills. The remoteness and vast greenery reminded me of our road trips through Iceland and driving the Great Ocean Road in Australia, where we felt like we were the only people in the world.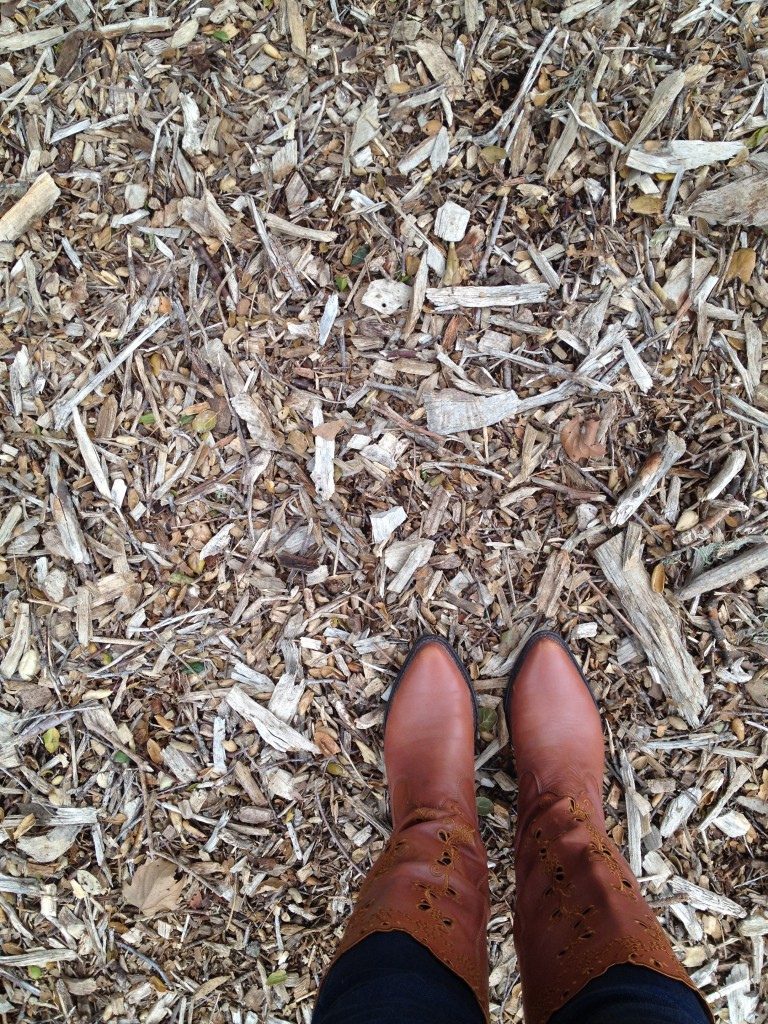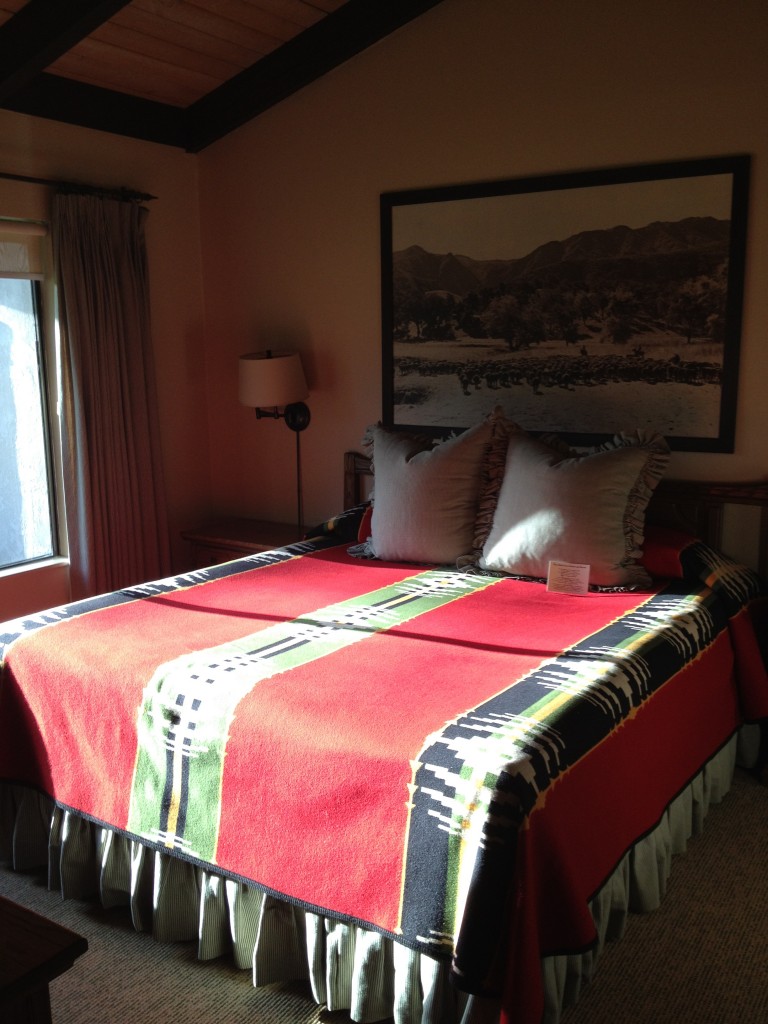 Dinner was served in a large dining room at three separate times each night. We reserved the last seating time so we could enjoy every moment of the afternoon sun.  After a five course meal, we retreated back to our suite and Bob made a fire, the first fire we've ever made together as a couple, and we had another glass of wine while talking about all the famous people who must have vacationed here. From the conversations over heard at dinner and from people we met throughout the day, it seems that everyone comes to the ranch year after year.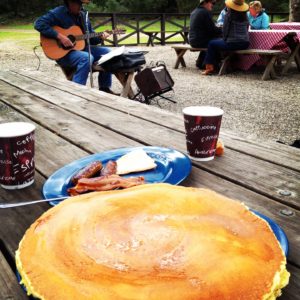 As we cuddled on the couch in a cabin that seemed secluded in a mountain range (with the fire crackling in the background), far away from civilization (we were actually only a few minutes from Santa Ynez and Santa Barbara), I could see why people make a yearly retreat to Alisal. The comfort and peacefulness that hit me the moment I opened my car door brings people back in. And while modern amenities like WiFi and a complete gym trickle in, the simple calling of a morning horseback ride or that first fish caught on the lake are why people return year after year.
Fast Facts about Alisal Guest Ranch:
Located 40 miles north of Santa Barbara, minutes from Solvang and Santa Ynez
Has 50 miles of horseback riding trails
The lake is 100 acres, perfect for fishing, boat rentals, bird watching and nature hikes
Included in your room rate is a full breakfast and dinner
There is a spa and world-class golf course
Have you stayed at a horse ranch before?