A Motorcycle ride from Sydney's CBD to Manly Wharf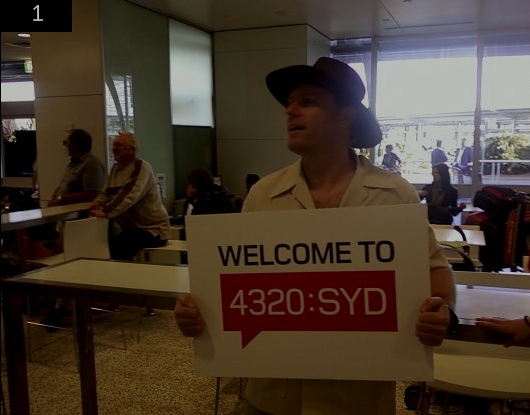 We get a lot of questions about the 4320SYD promotion. Most of the time I just start smiling because there really are no words to describe the amount of fun, chaos, VIP status-lovin', and truly once in a life time experiences that we had during our four days with Virgin Australia, tweeting every single second. Telling people that I have a very unique view (and love) for Sydney doesn't quite do it justice, so I thought I would start putting together some small posts detailing exactly what we did and how we did it.
We started the first morning riding on motorcycles through the CBD to Manly Wharf; the drivers pointed out all the gorgeous scenery that we passed, some known haunted places, celebrity hang outs and historical facts. It was a fantastic and totally unique way to take in a city we had never visited before and was, for me, my first time riding a motorcycle! While we were riding over the Harbor Bridge, I realized flip flops may have been a poor choice of footwear for a bike ride, and that, even though I felt safe, tweeting and motorcycles do not go together!
The whole ride was about an hour and a half from the Sydney airport to Manly Wharf. We felt the very clean (non-LA) air blow through our hair as it slowly started to sink in that we were about to have the best four days of our lives.  Here's some photos from the ride:
If you want to have your own wild motorcycle tour, check out the people that took us out on our first Sydney ride at Wild Ride Australia.  Have you ever been on a motorcycle? What was your first time like?