A Monster Hunt: Finding Loch Ness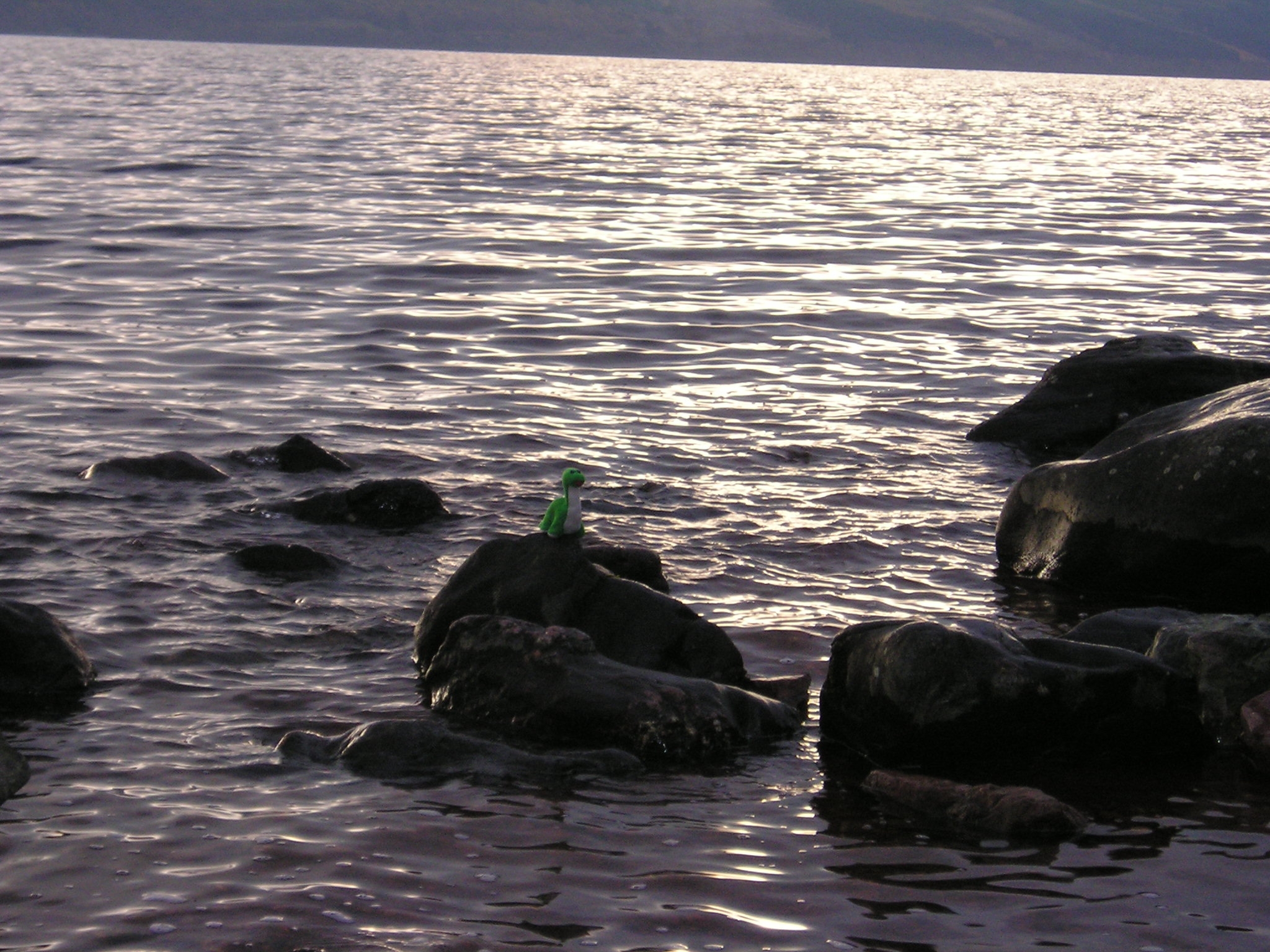 A monster hunt? Sign Bob up!
And, that's the story of how I convinced all my friends to take a bus tour around Scotland!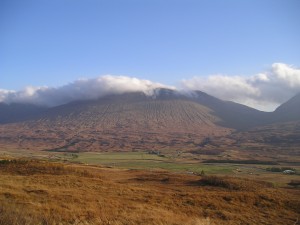 Actually, the story starts a few years prior, when I was still in high school and had the opportunity to travel to London and Scotland to perform at the International Fringe Festival in Edinburgh.  We explored the city, almost got hit by a bus crossing the street (damn other side of the road driving! ha), bought a very cute dress on Princes Street, climbed mountains, watched more theatre than ever before in my life, learned how to properly wear a klit and danced traditional Scottish jigs into all hours of the night. By the time we boarded the plane back for America, I felt like I really knew Edinburgh and was positive that I must return as soon as a girl just turning 17 is able.
That possibility came three years later when I studied abroad my junior year of college. Groups of students had planned several trips around Europe- Italy for ten days, France for five, Spain and Ireland for weekends away but no one was bringing up Scotland. It was beginning to look like no one else wanted to go and I might not make it unless I wanted to travel by myself. So, I started researching ways to get to Scotland, what we would do there and how I could convince my fellow classmates and friends to venture 4 hours north to discover the highlands with me.
That's when I stumbled upon an interesting bus tour idea. (I know, a multi-day bus tour sounds kind of awful.) But, a private, specialized tour to some of the most remote places in the Scottish Highlands sounds pretty awesome.
We choose a Haggis Adventures tour, a big yellow bus with claims of being "wild and sexy" all over the sides!  This tour departs from Edinburgh on Friday morning and returns late Sunday night. Three days and two nights with stops at Isle of Skye, Eilean Donan Castle, and a chance to search for the Loch Ness monster! I told you, this was a monster hunt and after seeing castles and ruins, we were going to spend all day (and maybe a few hours into the night) calling out to ole Nessie.  With this, I was able to convince everyone to travel with me.
Since there were so many of us going, we rented all the seats on the tour so it was essentially a private tour just for us.  (Normally though, there are about 25-40 people in each group depending on which tour you take.) The accommodations are reserved through the bus company and travelers pay, depending on what type of lodging they prefer, once they arrive that night. We were students and traveling on the cheap, so we choose the dorms, and, as it turned out, all of the hostels were among the nicest I've visited throughout the world. Maybe because they aren't over run by typical tourists, but everything was really well maintained.
My favorite part of the tour was definitely the bus driver/ tour guide. Besides knowing the answer to every crazy question my group threw at him, he seemed like he was really interested and having fun, which made us feel more like he was our Scottish friend, rather than guide. All the stories kept our interest and no one fell asleep (which happens so often on bus tours).
We made several stops each day, and one of the most memorable was our stop in Glen Coe, said to mean "Glen of Weeping".  Though this valley bore the sad title for long before, it was the site of a historical massacre in 1692.  We piled out of the bus and climbed pretty high into the mountains for our guide to tell us the stories of the massacre  between England's General Campbell and the MacDonalds clan who lived in the area. Another really interesting fact was that the valley was actually created by a super volcano that erupted over 420 million years ago (really freaking old) and later home to a huge 'U' shaped glacier. Murder, fire, and ice, this valley has really seen it all!
We also stopped by a beautiful waterfall and drank out of the streaming river. The water was literally ice cold but tasted so fresh. It was different than the water we tasted in Iceland, but still so refreshing.
Other stops included a gorgeous castle- Eilean Donan Castle and a 4,500 year old grave site called Balnuaran of Calaba. The Eilean Donan Castle came out of nowhere and the beauty really took everyone by surprise. This is one of the castle that you can actually spend the night in and I'd highly suggest a warm blanket because that place was drafty and cold, even in the middle of the day!
But, I know what you are thinking- Where is Nessie? When are you going to find Nessie?  So, this is the thing- we didn't find him. I know, I know- I built it up and really, there isn't the pay off of the big find. The best I can do is say that discovering the beauty of the Highlands was prize enough, cheesy as it sounds. The tour is fun, educational, interesting and soul-search inducing. Even though we didn't find the big monster, this was one weekend that Bob and I will never forget.