A Hostel in Hollywood? A Guest Post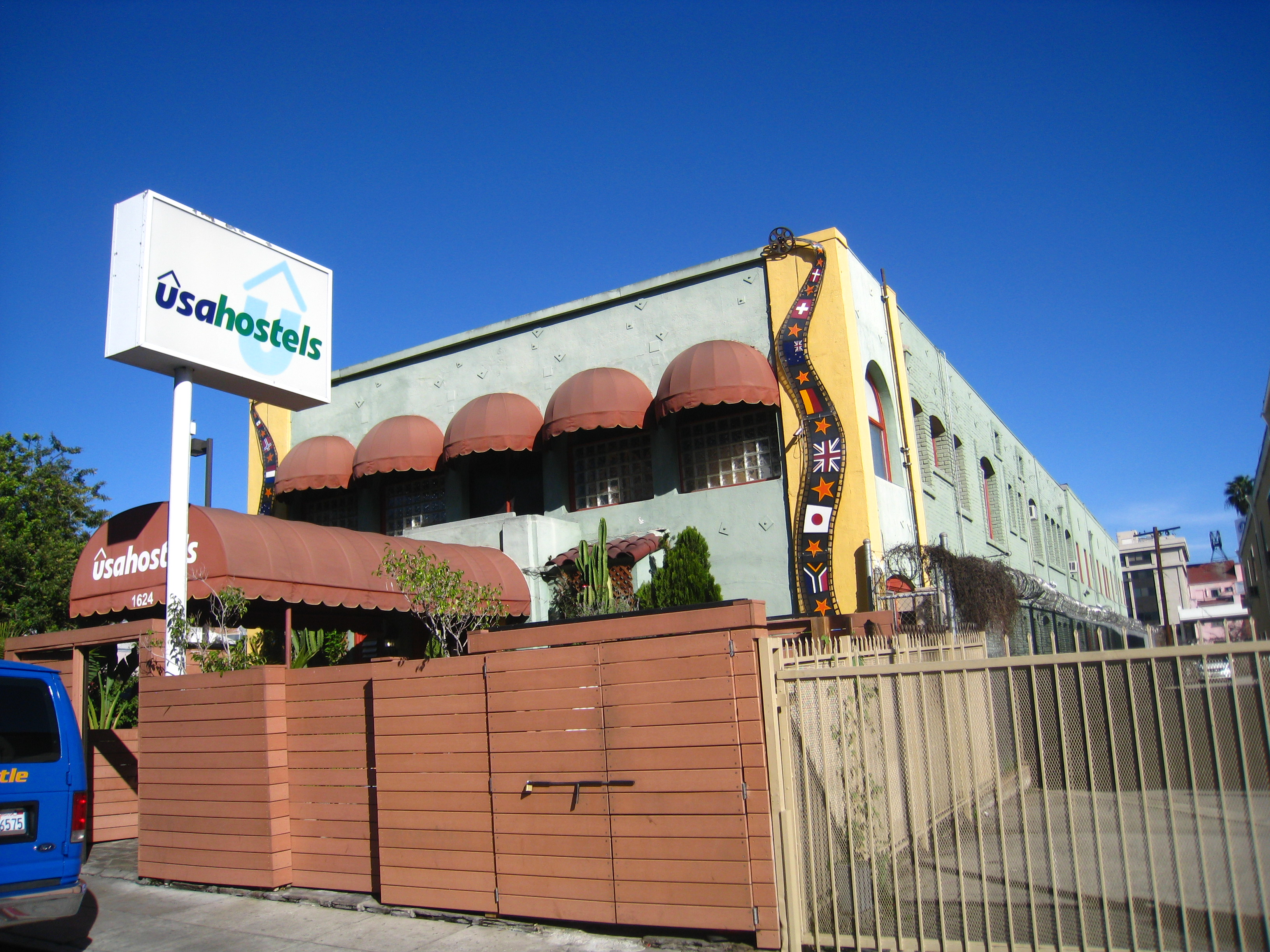 Today we have our first guest post by Caroline Eubanks from Caroline in the City! Currently Caroline is in Sydney and will be spending the next year traveling around and discovering Australia. (The amount of jealousy I have is indescribable!)  Before she flew half way around the world, she stopped in Los Angeles where we had the lovely pleasure of meeting up.  While in town she couch surf'ed and spent one night in a Hollywood hostel. Anyone from L.A. is probably thinking, "wait, there are hostels in L.A." followed by a quick "where?"! Here's what Caroline had to say about her experience:
While most hostel-going travelers rarely find themselves at those of their home country, I was one of the lone Americans at USA Hostels Hollywood. It's a real shame, because it's a cheap, centrally located, friendly hostel in a city known for a sketchy accommodation or two. I read their review on HostelBookers, knowing I would need somewhere to crash after my late-night arrival into Los Angeles. Luckily for me, there's someone at the desk 24/7. Since it was very late, I felt my way to a free bunk and crashed before exploring the rest of the grounds. When I woke up, I found an en-suite bathroom, a kitchen with free tea, oatmeal and pancakes, as well as free wireless internet access- a must-have for a flash-packer like myself. Although I didn't have time to check it out, the hostel also has an upstairs bar.
Overall, I would definitely stay at this hostel again, despite the unavoidable Hollywood bar and club noise. The hostel offers pub crawls, day trips to San Diego and Las Vegas and hikes up to the Hollywood sign. If you're exploring San Diego, San Francisco and Las Vegas, there's USA Hostels locations there as well.
Free: linens, toiletries, breakfast, lockers with chargers, wireless internet
Vagabond3 opinion: Located one block from our favorite bar on Hollywood and Selma, and centrally located in Hollywood, like Caroline said, I'd definitely say that one of the most positive things about this place is location. There are two subway stops really close by and a lot of "Must-do" Hollywood attractions within walking distance- which I would say is rare when finding a place to stay in Los Angeles. Just for fun I researched how much a low-cost hotel was in the area and it was about $54 bucks. So, if you are traveling in group, you'd might be better off in a hotel!