A collision of history and travel memories in St. Augustine, Florida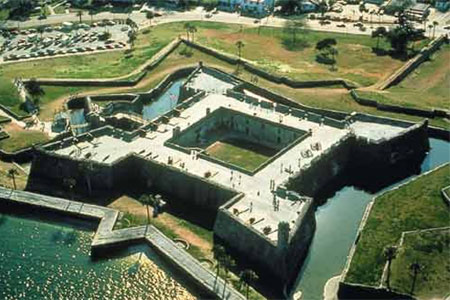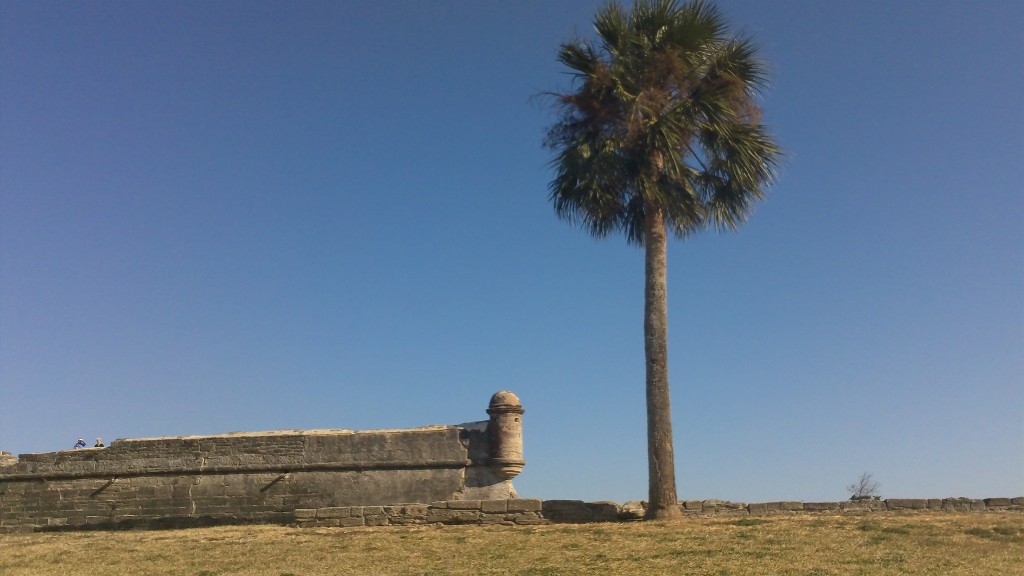 When I first started writing this post, I kept going back and forth on how to present it properly. I wanted to tell you my favorite spots in St. Augustine, Florida- tourist spots that are on numerous "must-see" lists, but also give you my locals only perspective as to why they are, rightly so, on such lists.  As I kept writing and deleting and rewriting, I noticed that instead of writing about the history of the sites, my own memories and history with this beloved city kept flooding in. Does this ever happen to you? Have you ever known a city so well, maybe even your own hometown in which you know every street corner, that it's hard to tell someone about the place without recalling your own great memories?
It's that collision that makes every scrapbook, Flickr album, and blog come to life for me. These types of posts end up being a mashup of stories and history from years gone by interlaced with personal memories that are still living and breathing.
So, without further ado- Here's a little history on St. Augustine and a few travel memories, too:
History: Besides Ponce de Leon and the Spanish, St. Augustine was inhabited by a wide variety of people- including the local Indians, French, Napoleon's nephew (heir to his throne), and even Ralph Waldo Emerson. The latter two both coming down to St. Augustine because they had heard how great the weather was for Tuberculous and other respiratory problems. Emerson was quoted saying, "a queer place…full of ruins, chimney-less houses, (and) lazy people", but adding "the air and sky of this ancient, fortified, dilapidated sandbank of a town are delicious".  Somehow through all the negative comments, it's apparent that Emerson enjoyed living in St. Augustine.
Having grown up near St. Augustine, I think the historical facts add so much charm to this seaside community.  Here today, you can still walk the streets of a city from an era long gone, climb the walls of a fort that once fought off the French and English, walk into a lighthouse that steered so many ships safely to land, and visit a gorgeous college campus that was once a very exclusive hotel. For me though, these five places bring back very different moments and time periods of my life.
The Fort: Castillo de San Marcos– the oldest masonry fort in the U.S., was the first "castle" I ever saw in real life.  I was on a 3rd grade field trip and the idea of a fort with a moat and pirate history (wait- they shot canon balls and fought off pirates!!!!- Are you kidding me?) was magical. I'm sure this is every kid's dream come true– at least every kid who grew up watching Disney movies. Today, the cocina shelled fort looks weathered and gray, but it actually remains quite strong and stands just like it always has, outlasting attacks by different countries and hurricanes.  Any visitor here will get to discover secret rooms, a draw bridge, and special reenactments throughout the day, complete with Spanish translations.
St. George Street: The 'main street' in St. Augustine sells everything from chocolates and wine to vintage clothes and antiques.  Peppering the street, there are several bars and restaurants able to satisfy whatever your taste buds desire.  Also on this street are several tourist attractions, like the Oldest School House in the US and street performers.
I love getting together and taking a long walk down St. George Street, and, while I have seen all the different sights of St. George Street, mostly what I remember is meeting friends on this street during college breaks. Several of my best friends went to different colleges all across the U.S. and sometimes Christmas break was the only time of year I might see them. It might seem so touristy to some people, but to me it reminds me of friendship and love.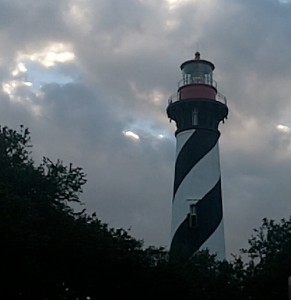 The Lighthouse: Built in 1874, the lighthouse is another top tourist spot not too far from St. George Street. If you like lighthouses, this one is especially beautiful set right along the water with the highest view of downtown St. Augustine providing great views of the city and the beaches.  The lighthouse offers tours throughout the day, for anyone willing to climb to the top.  Also, they have special sunset climbs to the top of the Lighthouse the best spot for a perfect sunset photo (and they give you a champagne toast)!
Even though I have driven by the lighthouse more times than I can count, my first visit up inside was this past Christmas with my mom. Well, actually- she didn't come up because we brought our dog, so she stayed down with him and I walked the 219 steps in 5 inch heels by myself. (I didn't realize I was going to go inside- very poor planning on my part!) As I was climbing to the top, I realized that I was really happy. That might sound sappy, but I really enjoy pushing myself and exploring. The view from up there is stunning, especially on a really clear day.  Not only could I see my Mom and my dog but I could see all the way to the ocean.
The Fountain of Youth: This place has a really fascinating history. Ponce de Leon had heard about a mysterious fountain but didn't know where exactly it was located. During his search, he found Florida and settled in St. Augustine for awhile. There is no clear evidence that he ever found The Fountain of Youth, but in 1904, a woman by the name of "Diamond Lil" created the tourist attraction on the spot where it is said Ponce de Leon first landed. She spread wild stories to residents and tourist until her death in the early 1920's but even after people kept coming and drinking from this fountain. (You can still drink from it today.)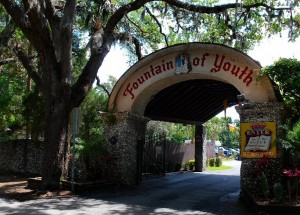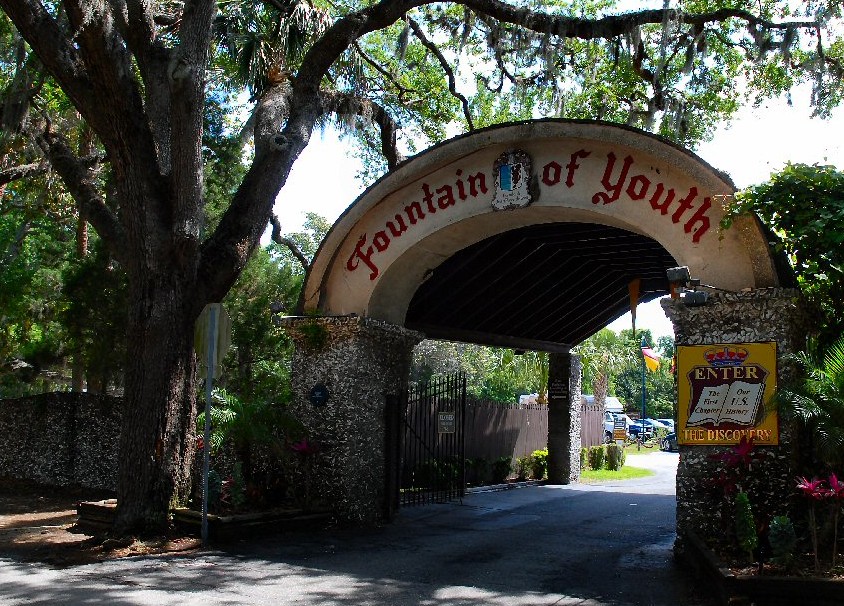 Whatever you believe about this special fountain, I fondly remember the land that this tourist attraction is built on. It's a huge property right on the inter-coastal waterway with views stretching from downtown St. Augustine all the way to Vilano Beach to the North. A few years ago, I went home to visit my family around 4th of July. We didn't have any plans to watch the fireworks until some friends told us that they were watching them at The Fountain of Youth. We brought beach chairs, sweatshirts and drinks, and about 20 or so people lined up to watch the fireworks from our private spot near the Fountain of Youth. It was the best 4th of July I've ever had, something truly special with my parents and the location.
Have you ever been to St. Augustine? Do you have history and travel memory collisions?