The Perfect Christmas in NYC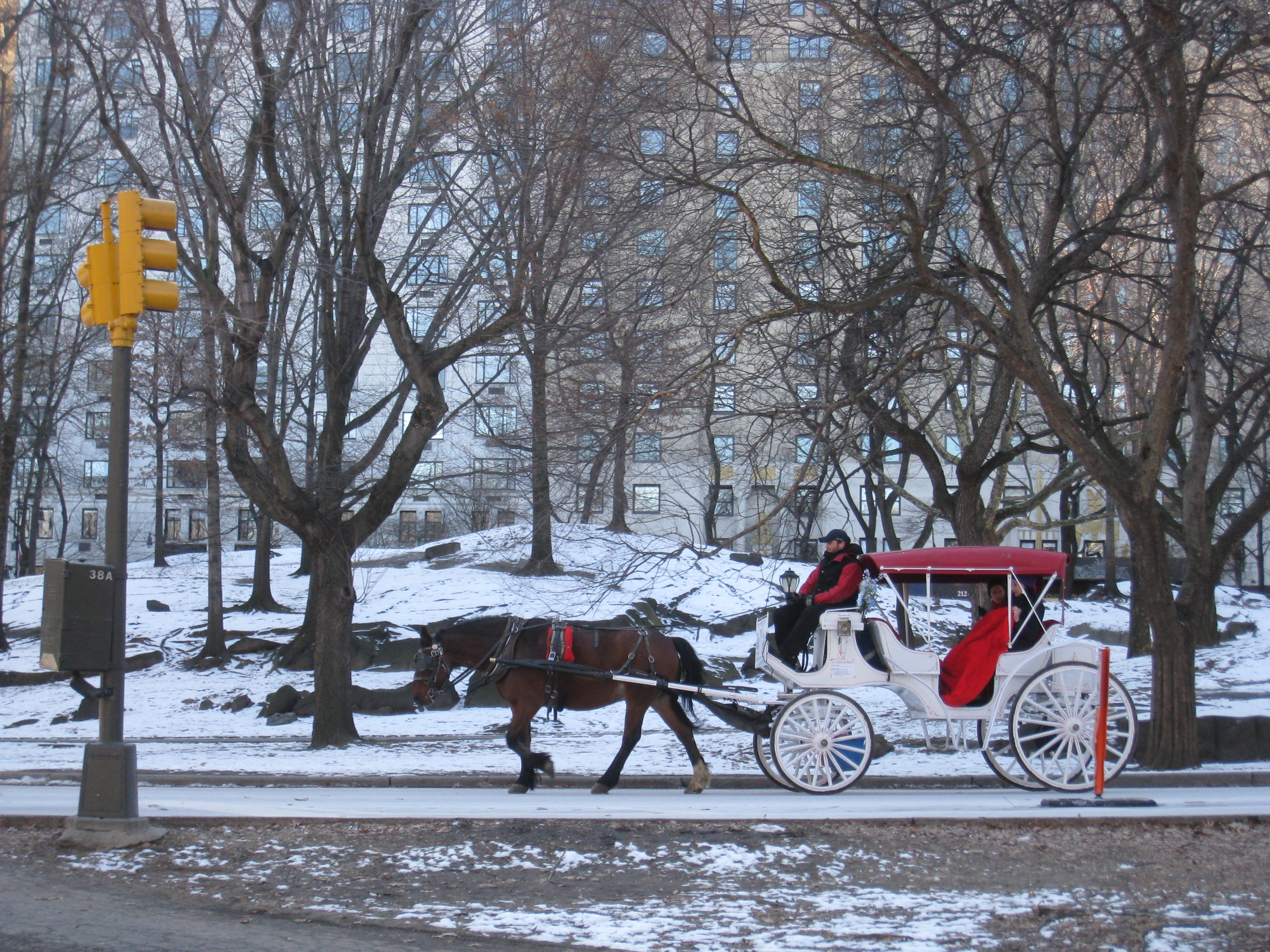 There is a reason why everyone says, "I love NY", and spending the holidays in New York City is nothing short of magical. There is a cool chill in the air, extra bright lights hung up around the city, ice skating, and hot chocolate drinking, and an all around joy that can be seen on the faces of most everyone walking the streets.
Bob and I spent Christmas in NY a few years ago and have wanted to go back ever since. Not only was it our first big trip together, it was Bob's first time to NYC. Factoring in his first time experience with the heighten excitement of the holiday season and the beauty of the snow cover park, and this might have been the perfect trip.
If I were going to NYC this year, these things would round out the perfect Christmas in NYC, full of unique- to- New York and must-see attractions.
New York Botanical Garden Train Show– This huge replica of NYC is made entirely out of natural plants, complete with 14 electric trains circling the city. Each part of the city is made out of different and unique plants. The Botanical Garden is located in the Bronx and the show cost $20 pp.
The Doughnut Plant– Start your day on the Lower East Side for a doughnut that will taste unlike any other you've tried- they are delicious! While these would be the perfect treat no matter what time of day, some of the most popular favors do sell out. Seriously, craving one right now.
See a Broadway show– Not a new idea, but theatre in NYC is the best in the world, and always puts me in a creative and happy mood. Check out how to get theatre tickets for less- and I'm not just talking about TKTS.
Rockefeller Christmas Tree- No visit is complete without seeing this spectacular tree. This is where I love to grab a hot cocoa and watch the ice skaters practice their skills. Another great tree lighting ceremony is at Washington Square Park, and the lights go up on December 7th.
Ice Skating– Rockefeller is too crowded and ultimately, I love the whole view from Wollman Rink in Central Park much more.
Mac and Cheese at Cafeteria– No joke, this is the best mac and cheese in NYC. It is so creamy and cheesey. Perfect for warming up after a cold day walking around the city.
Take pictures with the many Santas– It seemed like everywhere we went, there was another Santa Claus dressed up and spreading holiday glee. While walking around, take pictures with every Santa you see and at the end of the day count all of them up. Totally fun and completely free.
Have you ever spent a Christmas in NYC? What is your favorite place to visit during the holidays?