7 Pictures to convince you to visit Cinque Terre, Italy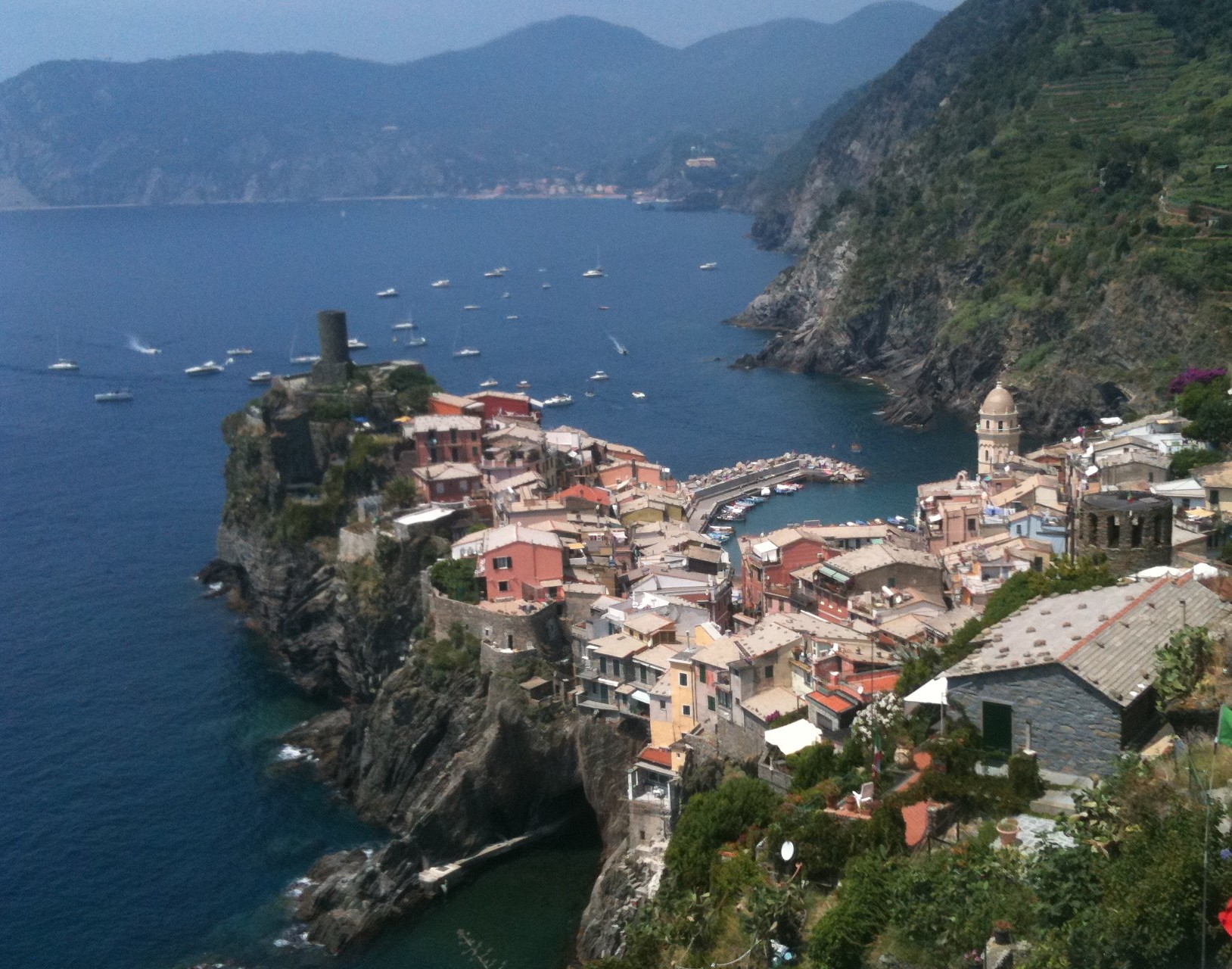 Here are 7 gorgeous, super relaxing, one of a kind experiences that will make you want to pack your bags and spend a quality weekend wandering the hills, sipping local wine and sunbathing in Cinque Terre, Italy. (As if you needed another reason!)
A few tips:
Pack a small carry-on filled with a bathing suit, cover-up, flip-flops, a towel and one dressier outfit (wear your tennis shoes or hiking shoes on the plane). You don't need much for these laid back cities on the Sea.
When looking for hotels, check out sites like Hostel Bookers in addition to big sites like Hotels.com. We stayed in a Private Guest Room in Riomaggiore that was offered on Hostel Bookers but not even mentioned on Hotels.com.
We found our room (private, ensuite) for only 85 USD a night. It included breakfast, free WiFi and was a really clean room. Since we weren't in our room much of the time, I wouldn't spend more than $100 a night.
Since the 5 cities are very easy to travel between, don't worry if you stay in Riomaggiore and want to have dinner in Monterosso; it's a quick 25 minute train ride away.
We ate for every price point during our stay and would say all the food tasted about the same. You can definitely find inexpensive options, so don't be fooled by high prices because that doesn't mean the food will be any better.
Always save room for gelato.
Check out our Don't Panic: Hiking Cinque Terre for hiking tips.
Have you been to Cinque Terre? What would tips would you add?