7 Must Do Activities in Avalon on Catalina Island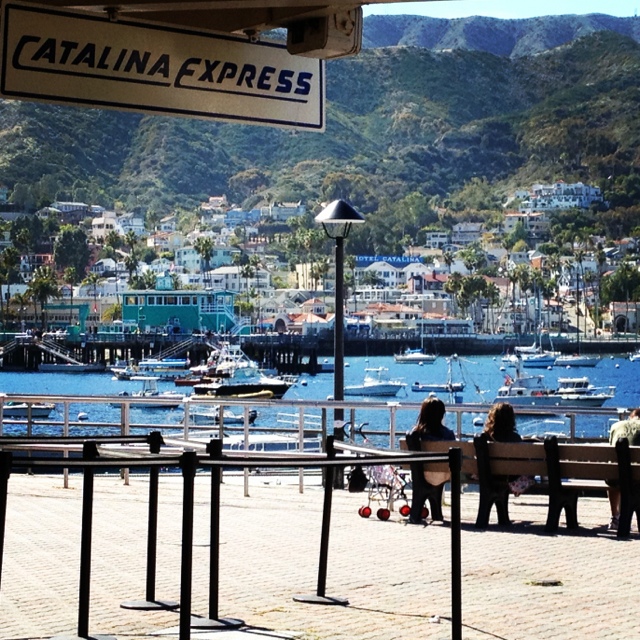 As we ran around Avalon to grab the last few shots for our video, we literally bumped into our kayak tour guide eating cole slaw straight out of the bag. I think he could tell we look frazzled but considering he was eating a bag of salad on a pier without any shoes on, he wasn't there to judge. Instead, he wanted to tell us more and more things we should do before our ferry departed back to the main land. And, that was when I realized it: our first visit to Catalina Island wasn't long enough. Not by a long shot.
We could have used three days to fully explore the island. At the rate we were running around town to fit everything in, the only time I wasn't checking my watch was after the sun went down and we relaxed into a little chinese restaurant for a glass of the house red wine. (which only made me all the more tired) After rushing around, I'm surprised at how many people wrote on Yelp and Trip Advisor that a day trip is all that is needed. How in the world or more importantly- what are they actually doing on the island? Even if you caught the first ferry over and the last ferry out, there is so much to do in Avalon and in the interior that I'm not sure you could actually do more than sit on the beach and relax. And, don't get me wrong- relaxing is lovely. But you didn't come an hour by ferry just to relax. You want to explore- hike-roam-kayak- sail-snorkel… the list goes on and on.
If you do only have one day on the island- pick one (or more) of these awesome experiences to make it a truly unbelievable day.
7 Must Do Activities in Avalon
Rent a golf cart

to explore the city
kayak from Descanso Beach to Frog Rock to see sea lions, seals, dolphins and fish
eat locally made

fudge

learn to dive behind the old casino
bowl in the two lane bowling alley
ride up to the Airport in the sky and hike back down
take a tour of the interior to spot a bison
And, for fun, a little behind the scenes teaser video (that I made) of us around the island and shooting for Expedia! The Expedia video should be live on their site sometime today. Fun!