Reykjavik in 5 Easy Steps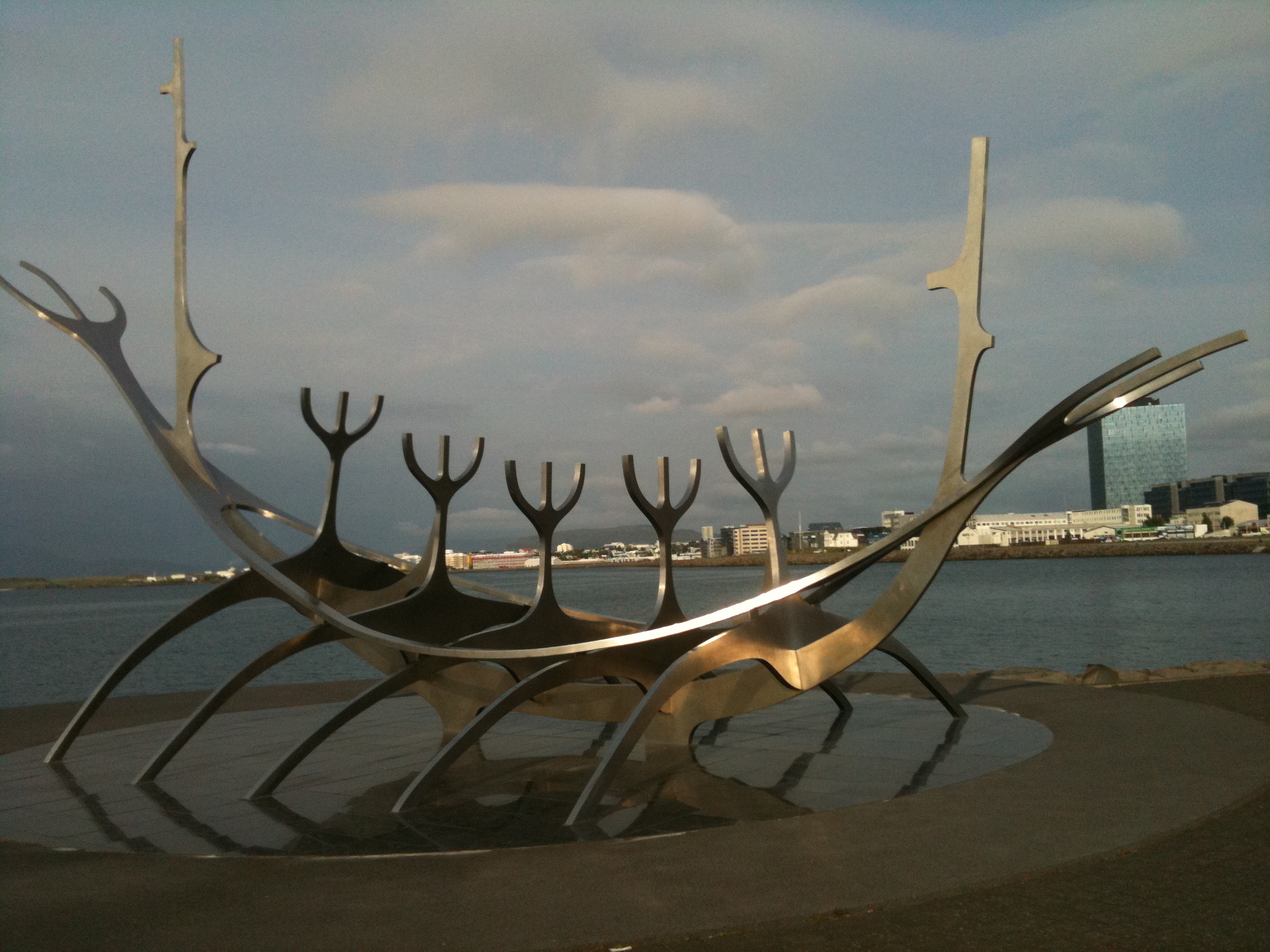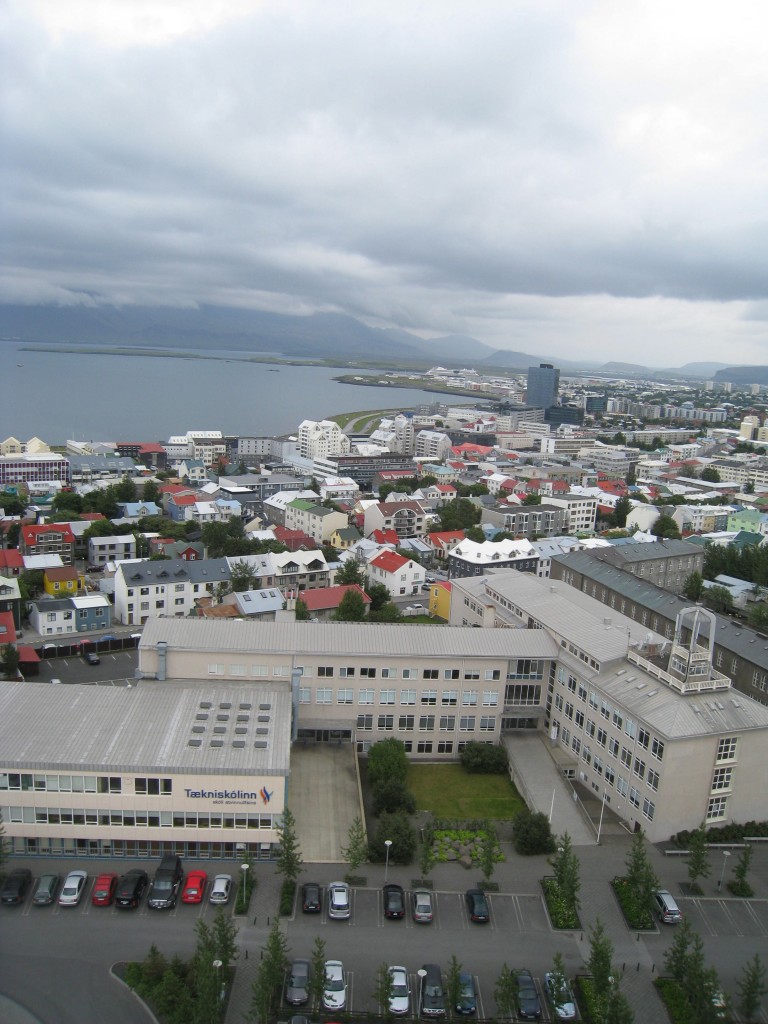 Tourism in Iceland is mobile, people want to get out of the cities and see the countryside. Due to this, Reykjavik has more tours leaving from it than any other city I have ever visited. Which means, there are tons of people returning to the city either in the afternoon or mid-day with plenty of time left to explore.
After being canceled from our tour, we got to discover first hand some great experiences that can easily be done in a few hours. So here we go, our list of the top five ways to spend an afternoon in Reykjavik.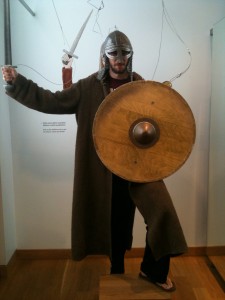 1) National Museum of Iceland- Great for adults and kids, this museum manages, on only two floors, to layout the entire history of Iceland in detail. I've got to be honest, I thought Iceland's history was all Vikings. Well I am entirely wrong. With everything from a replica of a historic Icelandic house, to boats, to even a costume room (complete with a sword and shield), I found this museum to be both informative and interesting.
Know Before you Go: The museum closes at 5 nearly year round
Free on Wednesdays.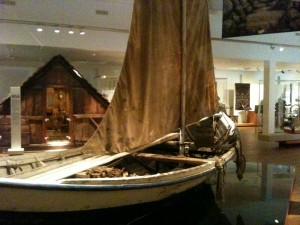 2) Hallgrímskirkja (Church Tower) – This very modernly designed church is not only interesting to look at from the outside,it's tower is the highest point in Reykjavik. It took 40 years to build this tower which is one of the top tourist attractions of Reykjavik, holding the best vista views of the city. We saw it during the summer, so the sun was out, if you've been to Reykjavik during the winter and gone up to the top of the tower,I'm dying to know what it looks like.
Know Before you Go: There is an admission fee to go up, which can be paid at the church office, just around to the left of the entrance. Don't do what we did, which was to just go up the elevator without a ticket.
Bring your camera.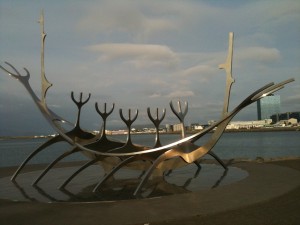 3) Walk Along the Harbor – Iceland might be a country built for hiking, but this is a very easy stroll along the seafront. The walkway is located along Saebraut and not only has a great view of the nearby mountains, it also passes two tourist sights of Reykjavik, the Sun Voyager Statue and Höfði
Know Before You Go: Though Iceland is world famous for its nightlife, the shops and museums close down early. This might be the best item of the list to truly finish out a day, seeing as it never closes.
4) Take a Dip in a Geo-Thermal Swimming Pool – Really, who doesn't love a hot tub? When you add the term geo-thermal to it, it becomes not a selfish soak session, but a cultural experience. Most people make sure to visit the Blue Lagoon on their trip, but Reykjavik is home to a number of public geo-thermal bath houses. We went to Vesturbæjarlaug, Reykjavik's oldest pool because it was located near the National Museum.
Know Before you Go: Most likely, you will have to shower before you enter the pool, and the shower room will probably have very little private space. I ended up showering with about a dozen 8 year old boys.
There is also a Thermal Beach, Nauthólsvík, that we didn't make it to, but is worth checking out. If you go to Vesturbæjarlaug, there is a delicious bakery up nearby Bjornsbakari.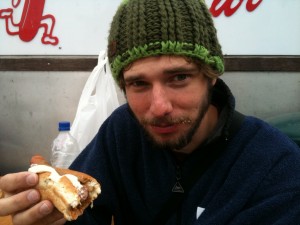 5) Eat a Hot Dog – If you haven't already heard this, Iceland's most popular restaurant is Bæjarins Beztu Pylsur, literally a hot dog stand. Being from LA, I expected a place like this to be packed with people and a bit full of itself, after all their hot dogs have been labeled the best in Europe, but instead I nearly missed the stand entirely. While I don't know if they served up the best hot dog that I've ever eaten, I can say it was delicious and unique.
Know Before you Go: The works consists of ketchup, sweet mustard, fried onion, fresh onion, and remoulade (mayonnaise based sweet relish). Order at least one with the works. We tried to make these hot dogs at home, and, while delicious, they were not the same.
There are of course dozens of other things to see and do in Reykjavik, like checking out the Hydro-electric plant or visiting the Cultural House, but these are our five favorite ways to spend time in Reykjavik. What are your top Reykjavik attractions? Did you try any of the ones we mentioned?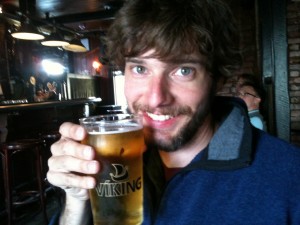 Special Note: Reykjavik is a great pedestrian city. We visited during the summer and were able to walk to all of these attractions from our centrally located Hostel. I might not recommend this to winter visitors, but we really enjoyed seeing less traveled parts of the city as we made it from place to place.