5 Non-Sweaty Reasons to Visit Colorado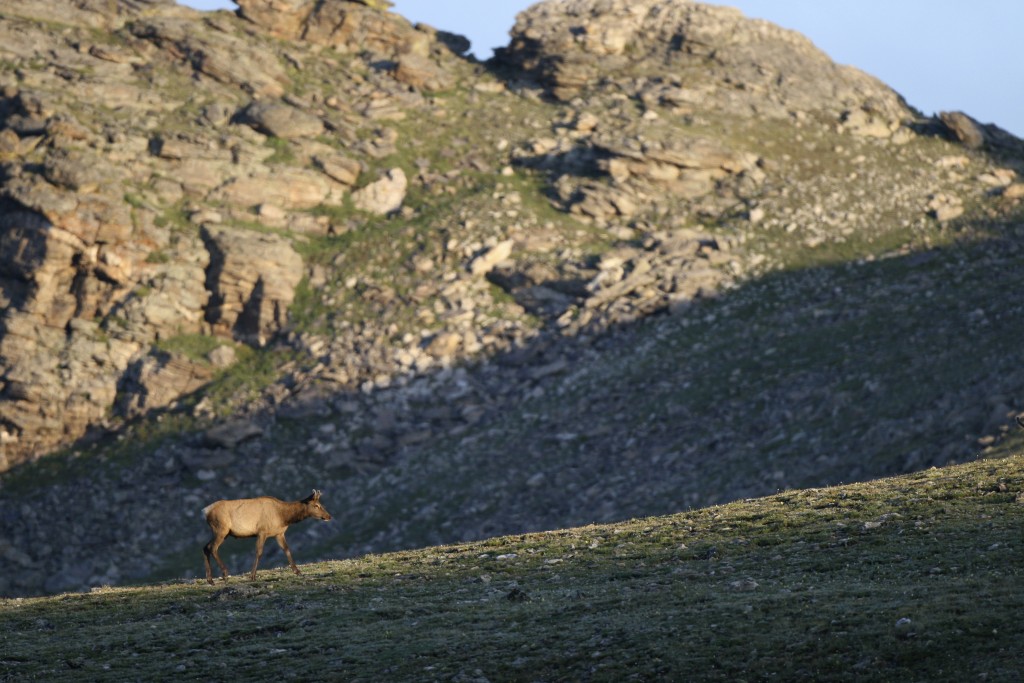 I'm an active guy, but I've always been hesitant about visiting the Hippie states.  You know, the handful of states within the US that are so outdoorsy that word 'free-gan' emerged.  I'm talking really athletic people, who recycle, and know the names of tree species.  Colorado is a Hippie State.  Don't get me wrong, I like a hike, but I also like a movie, a coke, and a sit.  So, I've always thought that there was a difference between myself and these states, no matter how much I liked Nirvana in my teens.
My mind changed when an ex-New Yorker passed me a Denver microbrew.  I didn't think people like this guy could survive in Hippie States, but as it turns out I was wrong about these states all along.  Not totally wrong, there is still tons to do outdoors and everyone does seem to recycle, but there is also really cool stuff for people like me to do.  Now, I'm super excited about my trip to Colorado, and I want to spread the word – there is more to do in Colorado than sweat and ski.
Brewmuda Triangle– Drinkable magic.  The Fort Collins Brewery, O'Dell's and New Belgium are all within a 1/2 mile radius from each other making it a place where many a cup of hops have disappeared without memory of what happened.  It's really a perfect storm and walkable delight.  Add to that more than a handful of microbreweries that fall within the same area, and you can get obliterated all in the name of sociology, which is just like science.  Check out more details on Peephole Guide.  Don't want to travel to drink? – That's cool to0.  Denver has over 100 craft beers brewed everyday.  So without even trying hard, you can suck down several different cultural experiences.
Huge Bike Sharing Network– 500 bikes in 50 stations make up the US's first bike sharing program.  This seminal system works by users buying subscriptions (1 day, 7 days, 30 days, 1 year), and then using as many bikes as they want for Free up to 30 minutes a pop, then an minimal additional charge per hour.  Here's a great piece that goes more in depth. Basically, all this mean is that in a week you can get nearly everywhere in Denver for only $20.  Which begs the question, can a visitor do everything in Denver for under $100 total?
Wild Buffaloes + Football – The University of Colorado Boulder has a live Buffalo mascot, Ralphie, leading the team onto the field at the beginning of each half.  Yes, a real live wild Buffalo.  I mean, can you imagine being a costumed Trojan racing out on the field to find a hulking, hairy buffalo staring back at you.  I want to see that. (I also want to pet that, which is not guaranteed).  Attending a football game at this Pac -12 school is now the only place I know where hard hitting meets iconic Americana.
Red Rocks Amphitheater- To me, the name Red Rocks is synonymous with jam-bands, I can't help but think of Dave Matthews Band or Widespread Panic.  However, this place has hosted nearly every type of concert or show in its over 100 year run, from the Beatles and Jimi Hendrix to U2 to Symphonies.  Each season begins with a non-denominational Sunrise Easter Service, which I can only imagine is breathtaking, being that this amphitheatre is routinely voted as the most beautiful venue in the US if not the world.  I easily would say that this is one of the must see spots in America.

Fake Sports- I get board with repetition.  When I'm at the gym, I always have to find new ways to workout to keep myself interested, this is why I love Frankenstein sports made up of bits and pieces of other sports and every so often a bit of a dream.  Colorado probably has more made-up sports with amazing fake names than any other spot in the US, and each one is done in Colorado unlike anywhere else in the world.
Sledging–  Totally made up name from New Zealand!  Take the best parts of swimming, rafting, and surfing and put them all in one sport.  Probably the only place in the US to try this 'sport' out.  For more info, check out Aspen Seals.
Zorbing– Definitely not the only place in the US to shut your self in a ball and roll down a hill like a hamster, but if you're in the area this might be the best place for you to check it out.
Soaring– The longest Zip-Line in the world- with several parallel spans built for racing.  Umm…yeah, zip-line racing.  This has been voted the #1 Attraction in the US!
I don't work for Colorado Tourism, but I had several drinks with them one night and am so glad I did.  Honestly, Colorado had never crossed my mind as a travel destination for anything but skiing, and, even then, not Colorado specifically- more of a general Mid-West/Northern Mid-Western destination.  Now, I've found tons of things to do in Colorado that I can't do anywhere else in the US, if not the world.  Enough reasons to visit in fact, that I was able to write this entire piece with out mentioning altitude or joking about 'getting high' at all.

Have you been to Colorado for anything besides skiing?  Are you from Colorado? Do you want to use the bike network to hit up the Brewmuda Triangle on the way to see Ralphie scare the pants off some visiting team?

This is not a sponsored post, however all the photos used in the post were used by permission from the Colorado Tourism Board.  Check out their site for more pictures and to find out more about visiting their state.
var _CI = _CI || {};
(function() {
_CI.counter = (_CI.counter) ? _CI.counter + 1 : 1;
document.write('
');
var script = document.createElement('script'); script.type = 'text/javascript';
script.src = 'http://widget.crowdignite.com/widgets/1312?_ci_wid=_CI_widget_'+_CI.counter;
script.async = true; document.getElementsByTagName('body')[0].appendChild(script);
})();