48 Hours on Kangaroo Island: Remarkable Rocks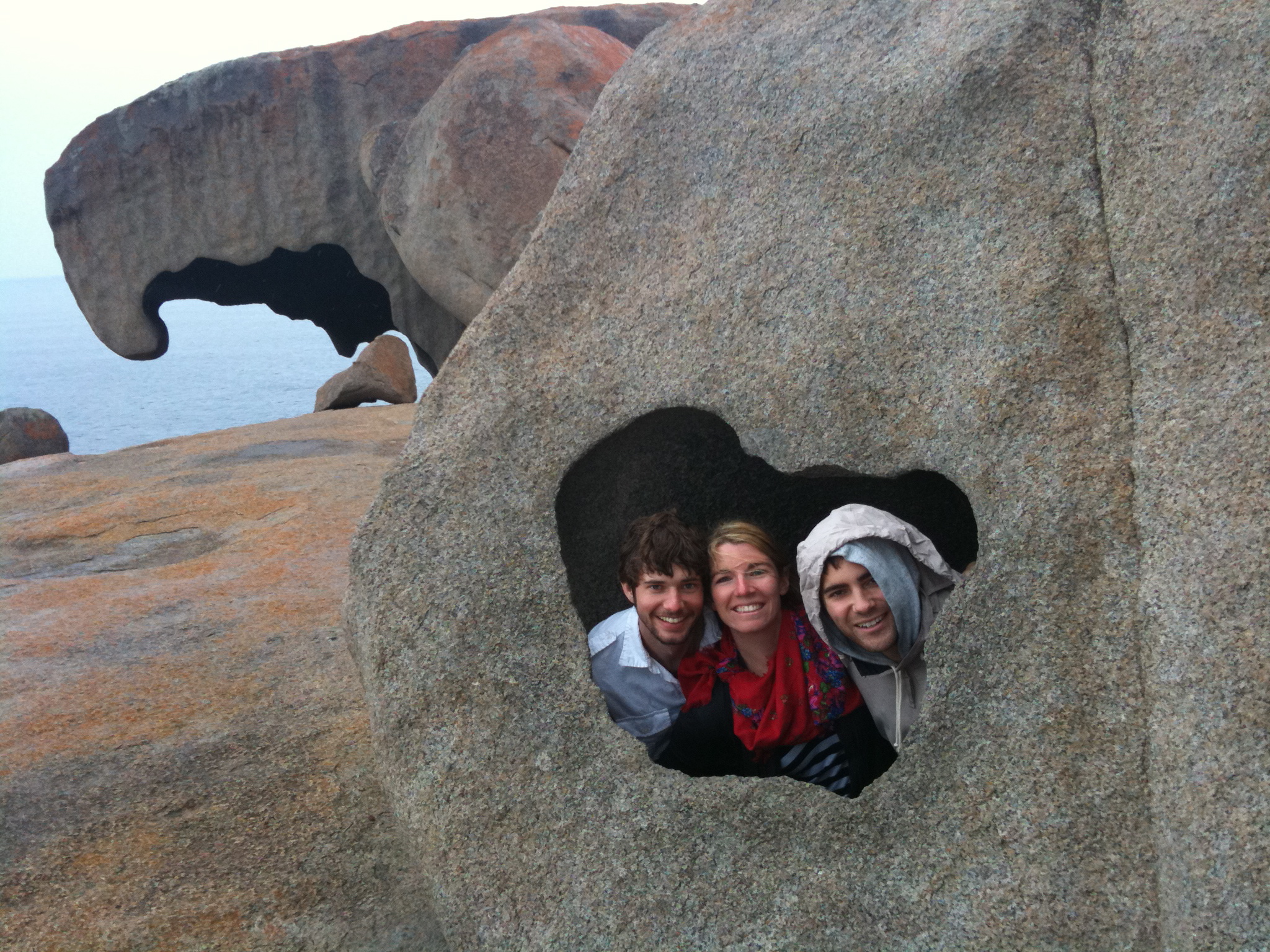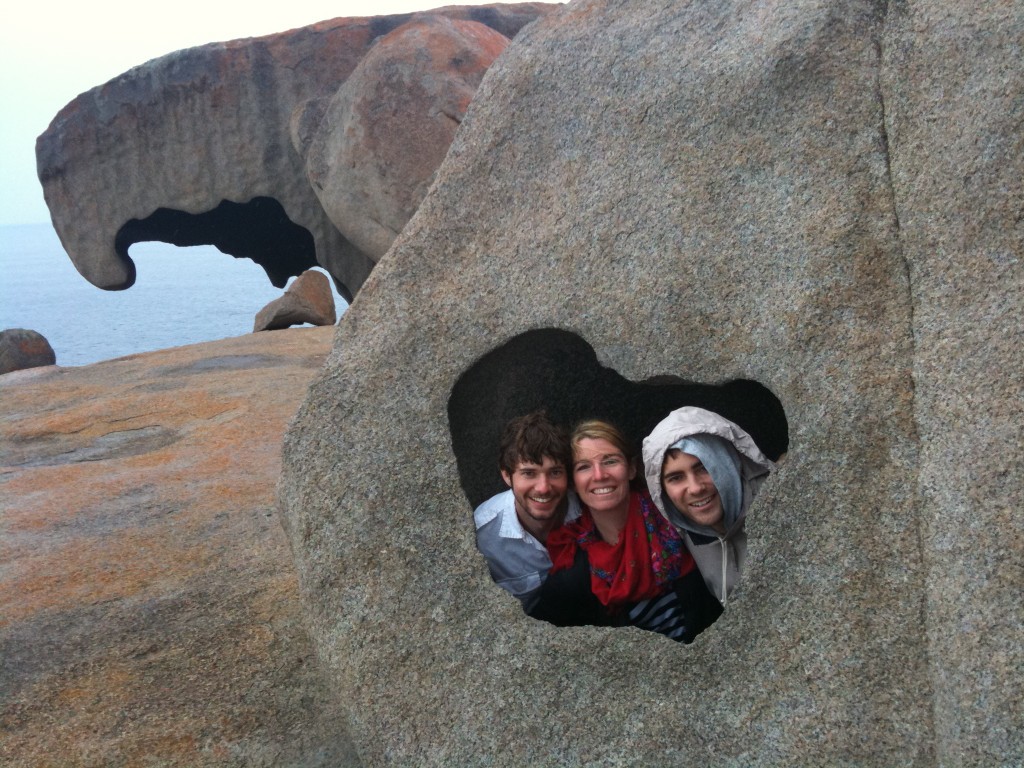 Remarkable Rocks and Admiral's Arch in Flinders Chase National Park
EXPERIENCE: MUST DO!     PRICE: $     DIFFICULTY: TWO
Flinders Chase National Park could be an all day bushwalking and wildlife adventure, even though we only spent about 2 hours there.
We started at the park information center, paying our way in ($23 AUD for all three of us) and getting a personalized map of all the hikes, lookouts, and direct routes to Remarkable Rocks and Admiral's Arch.  After realizing there was so much to see and do, I wished we had planned closer accommodations.
It was late afternoon when we started down the road in search of some big rocks in the ocean, and it looked like a hurricane or torrential downpour was going to start any minute.  We drove as fast as our little car could take us and quickly made it to a beautiful lighthouse and Admiral's Arch.  Well, at least what we thought was Admiral's Arch. It started to rain and we freezing cold, and here's where things get tricky…  We had all this camera equipment and wanted to take photos, but the wind was unlike anything I had ever experienced and the boardwalk was getting slippery and dangerous.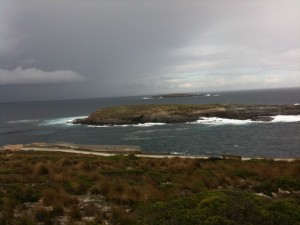 We looked ahead down the walkway, and seemed to just be taking us closer to the ocean to get a better view of this huge "arch- like" rock out in the ocean (which definitely wasn't a typical arch, but who were we to tell these Aussies what was an arch and what wasn't).  So, we just figured, "oh- that's the arch".  Needless to say, we didn't continue down the boardwalk to discover the actual arch and to be honest with you, I am just discovering this now!  (We were just stupid!) Damn it!  I guess the good news about this is that I'll just have to go back to Kangaroo Island… oh, shucks!
So, we have really, really great footage of this awesome rock off the coast of Kangaroo Island and of the lighthouse.  But, yeah, no Admiral's Arch.  The cool thing about the weather being so awful though was that the surf and waves were huge; which we also have footage of, but still isn't the Arch.
After the Arch fiasco, we drove over to the Remarkable Rocks… and boy, oh boy, they are remarkable! (I'm sure people say that awful joke a lot- sorry.) But honestly, they were really cool, huge pieces of granite that have been shaped after years of ocean spray hitting them.  As we walked up, they looked all sharp and dangerous but they were really smooth to the touch.  The most remarkable thing about these rocks to me though was how several of these massive rocks were rounded.
One of the best things about Kangaroo Island in general is how close visitors are able to get to everything.  So, we actually got to climb around on this major tourist attraction, which just so happens to be literally on the side of a cliff where people have fallen off before and died.  The great news is that there still isn't a guard rail or fence blocking the view of the sheer drop, and you can play right up to the edge.  My only advice would be to parents with small children (or boyfriends who are clumsy) — when it is raining, the rock's surface is very slippery and you should stay far away from the sides.  Nothing will stop your fall- you will die! But besides potential death, really cool experience!