24 Hours in London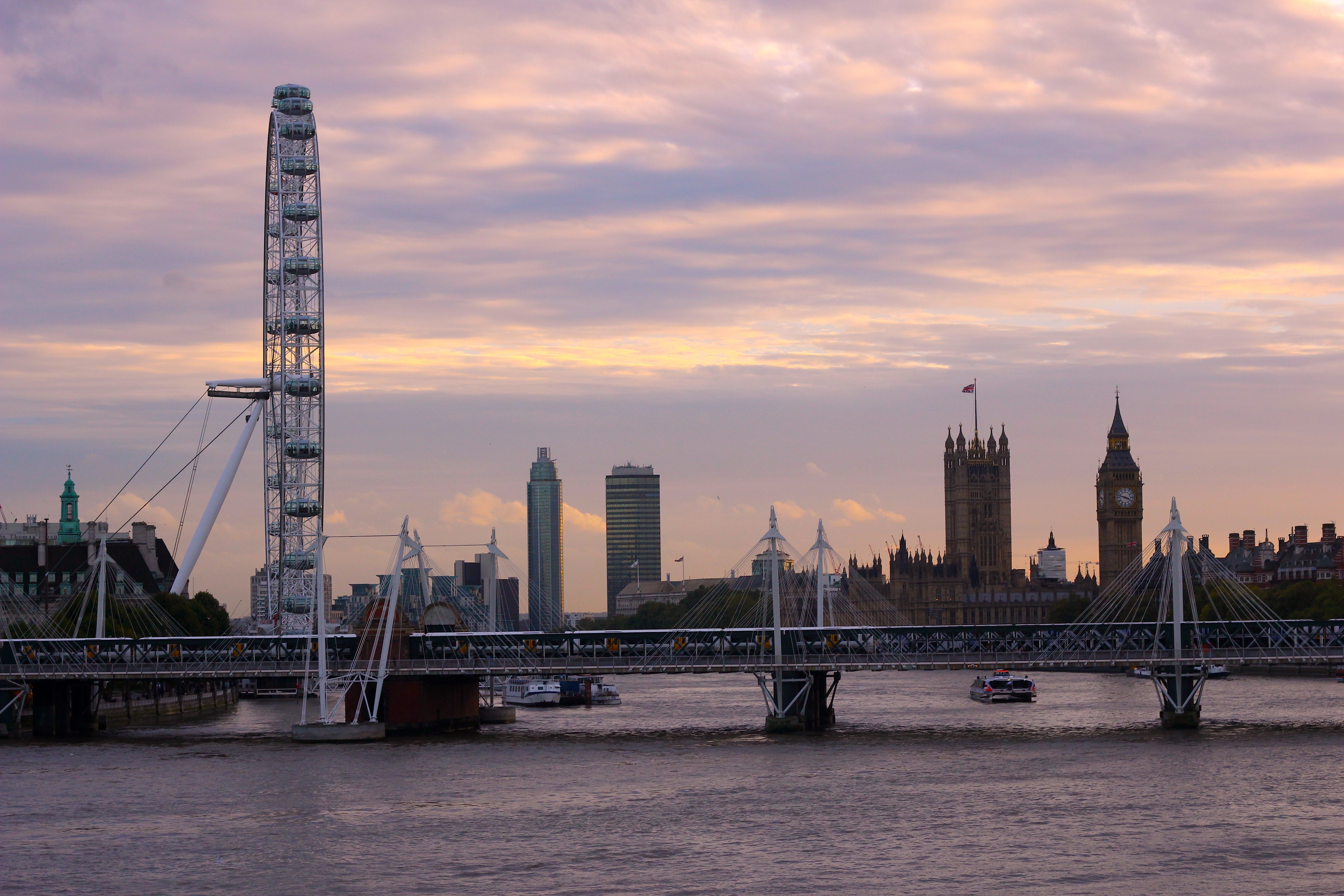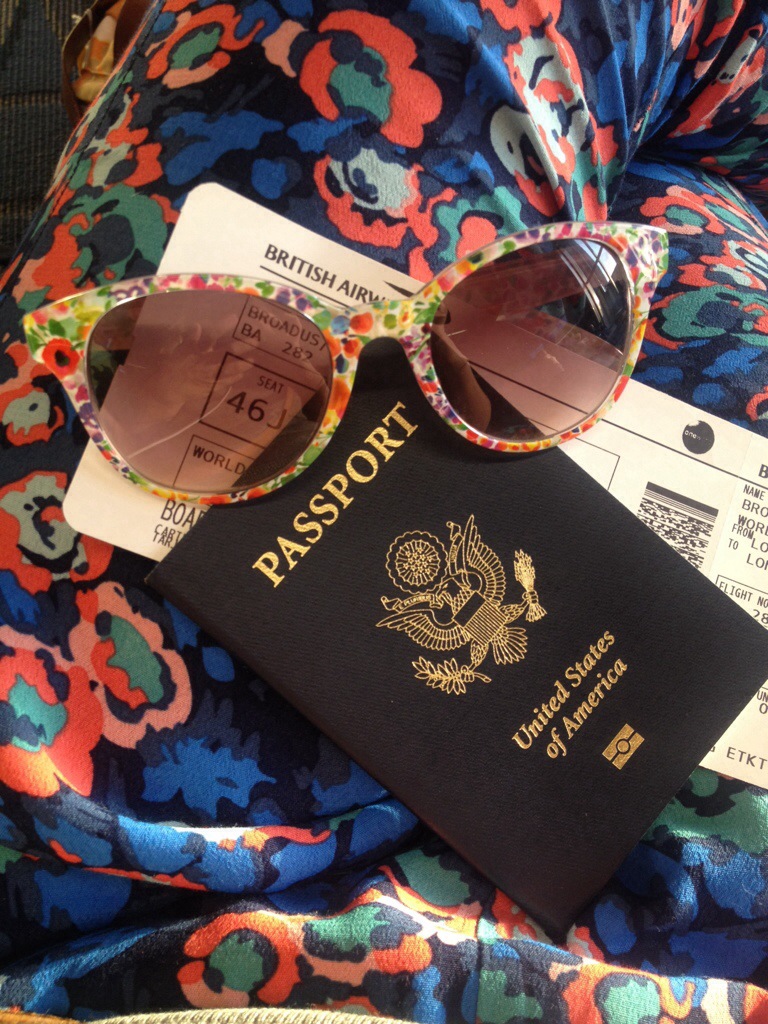 Our trip to Morocco started out a little rough. Our 10 and a half hour flight to London was fine, except that British Airways split up Bob and myself, so we weren't sitting together. I realize it's not that big of a deal, we did survive, but at the time it annoyed the hell out of me. I was so upset that there was "nothing they could do" even though we had bought our tickets at the same time using the same payment two months prior.
When I sat down, I was in the middle of two guys who were both traveling solo. Annoyed. Why you'd want to separate a couple traveling together is beyond me. I was furious, and actually still am a little heated, if you can't notice. (Didn't mean for this to be the start of the whole London post!)
Once we arrived in London, went through customs, took the Heathrow Express into central London and then a cab to our hotel, two and a half hours had passed and our 24 hour lay over was getting shorter and shorter.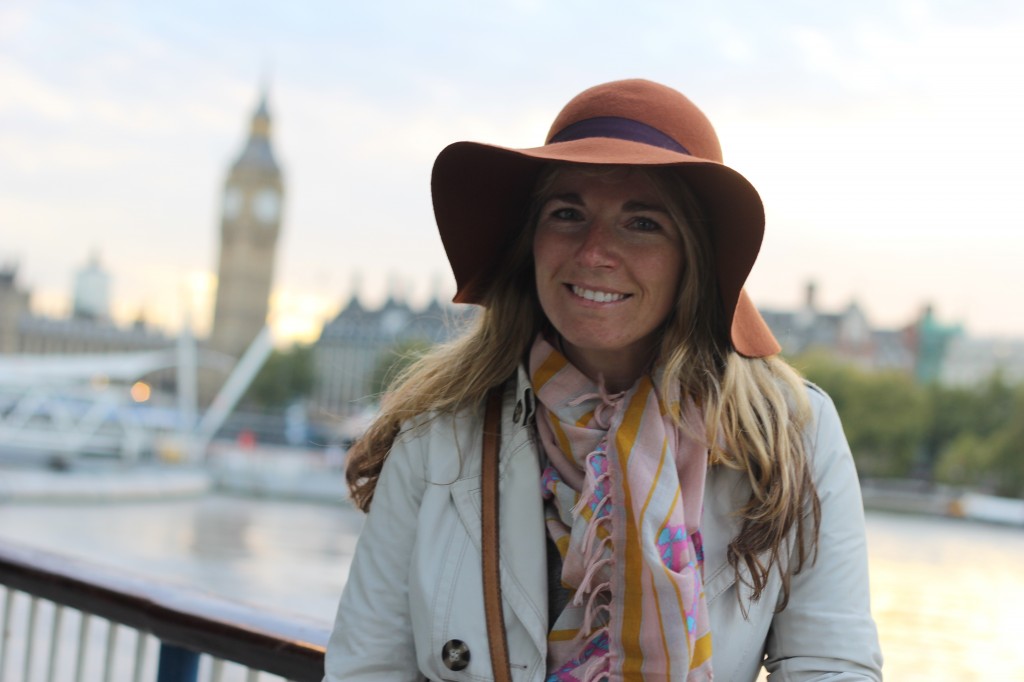 We checked into the Haymarket Hotel, a totally fab, out of this world boutique hotel right in the middle of zone 1. Seriously, could not be a better location. Immediately, our London experience was set on the right tone.
You may also check out Where to Stay in London: The Ultimate Sightseeing Guide by HotelsCombined for accommodation options nearby London's iconic spots.
I want to live at this hotel. The owners are very hands on with the design, so much so that some of the wallpaper was hand painted and all the decorations in each room are different. Honestly, this was quite possibly the nicest hotel I've ever stayed in and that is counting the one bedroom suite at Aspen/Snowmass. In addition to the incredible design and tons of space, it was about a two minute walk (if that) to the National Gallery Museum and Trafalgar Square. We were able to walk everywhere we wanted in the city from the hotel.
And even though we have been to London several times and even lived there for a while, I still made Bob walk around to all my favorite, totally touristy spots. We also walked by our old study center, where we studied abroad 10 years ago! 10 years- holy crap!
When we returned back to the hotel they had brought in martini mix- a rhubarb and lady gray gin mix that they made in house. It was settled: The hotel was spoiling us. How could anything ever compare again? We were in the most beautiful hotel in the most wonderful city in the world.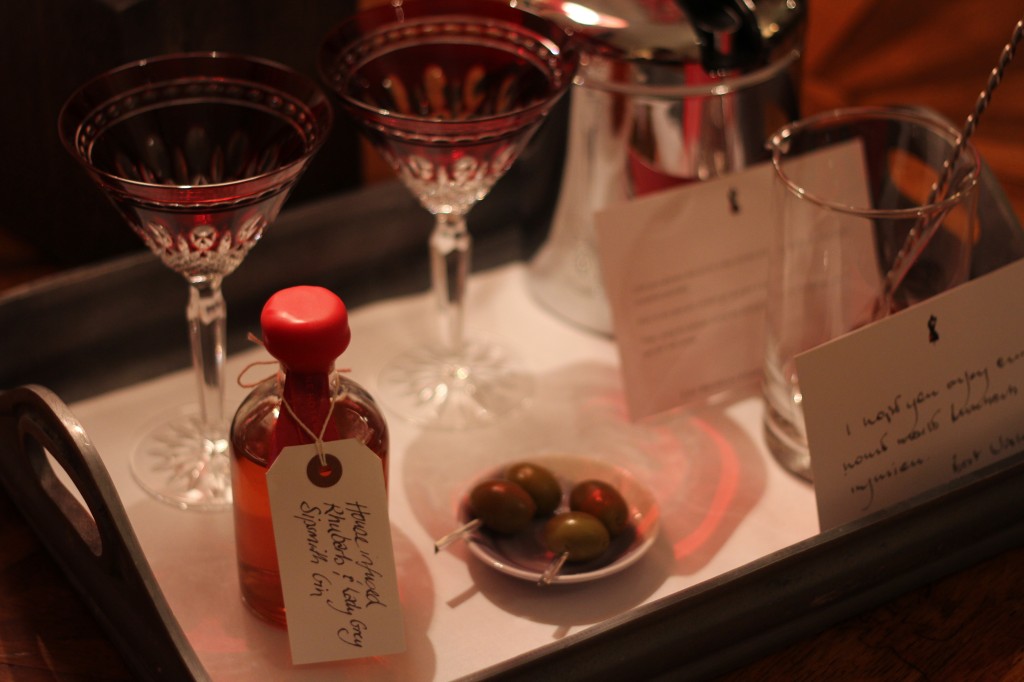 Pictured above is the living room of our hotel. Yes, you heard that right- the living room. We also had two full bathrooms, a changing room and the bedroom. This place was bigger than our apartment in LA.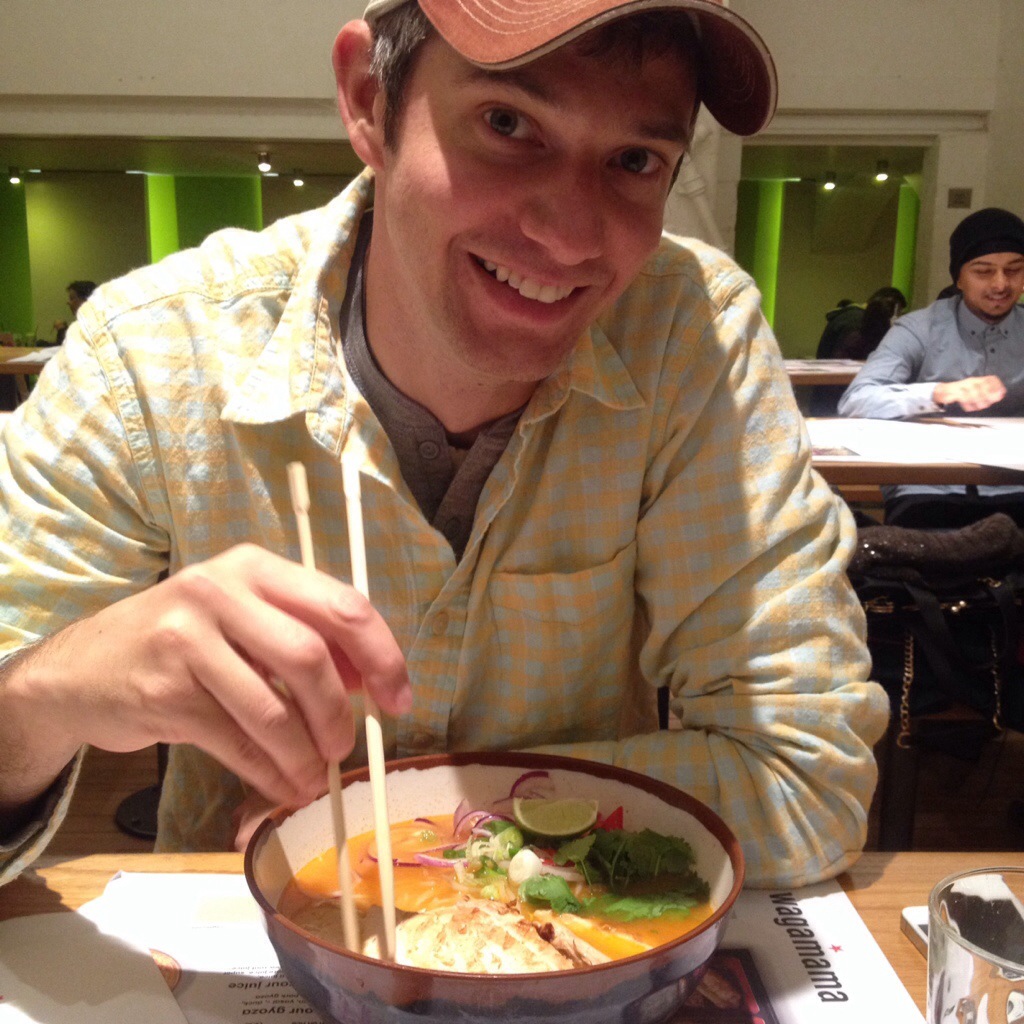 Before we walked around the city, we had to make a stop at my favorite noodle place, Wagamama. I know its a total chain, but I love it so much. (I've even bought the cook books for several friends of mine!) Afterwards, we went by Covent Garden to see the Christmas decorations, walked down the Strand, crossed over to Southbank and then crossed the Thames again to walk by Westminster Abbey and Big Ben, all before walking by the changing of the guards and the Horse Station and ending the afternoon at the National Gallery to see my favorite Degas, Monet, Manet and Van Gogh (you know, all my good friends!), before coming back to the hotel to get ready for dinner.
It was a magical 20 hours in London. Bob and I often talk about where we would want to live if we didn't live in LA. It's funny because my first reaction is always 'somewhere near my family' but there is something about London. It's the only other place I've been where I immediately feel at home. The city inspires me and even though there are tons of people there, I feel like its homey in that I know where everything I love is located. Do you have that type of place? Is it the city you currently live in?
Going through our Morocco photos slowly but surely. Excited to share what I've written for Travel Mindset soon, too.